Walt Disney World News
Disney Cruise Line
Disneyland Resort
SeaWorld Orlando
Site News
News Around the World
News Filters:
---
All WDW Discounts in 1 Place!
August 20, 2017
Discounts across Walt Disney World are consolidated in one place. Check out both our pdfs for easy viewing!
Holiday Dessert Party Returning to Studios
August 19, 2017
The Jingle Bell, Jingle BAM! Holiday Dessert Party is returning to Disney's Hollywood Studios when the special holiday fireworks and projection show starts on November 7. The event pairs a reserved viewing area with holiday-themed food and drink. Multiple food stations will offer holiday sweets and snacks such as warm cheese fondue with pretzel bread, warm pumpkin pie, and spiced-bread pudding. A Liquid Nitro Station will feature chocolate mousse with a choice of toppings (salted caramel sauce among them). Guests over 21 can also enjoy a selection of adult beverages. Ticket prices for the party range from $79 to $89 for adults and $45 to $49 for children, based upon date.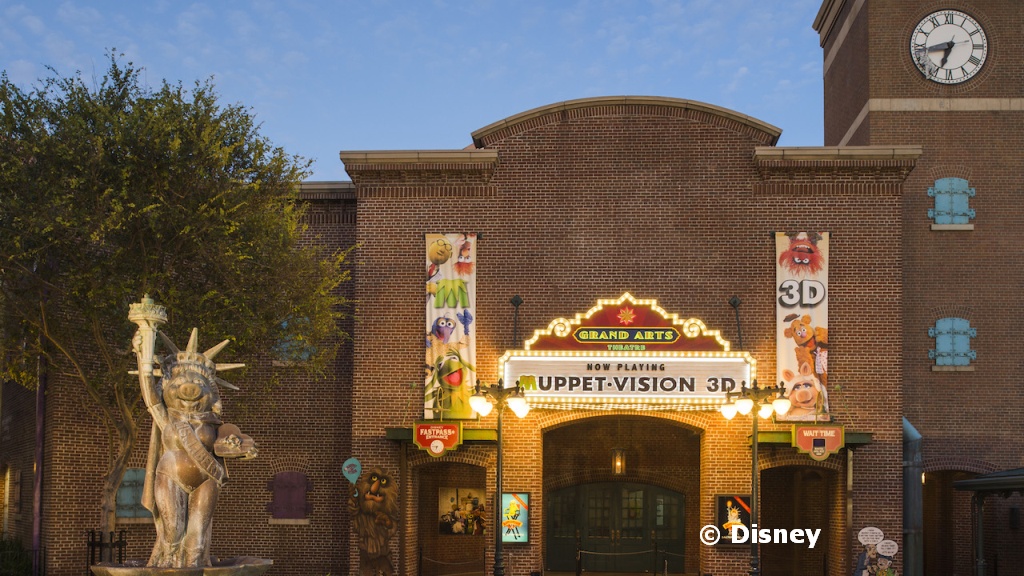 Grand Avenue Details Announced; Muppets Theater Renamed
August 18, 2017
Disney is re-imagining Muppets Courtyard and part of the former Streets of America in Disney's Hollywood Studios, transforming it into Grand Avenue. As part of the process, Muppets Theater has been renamed Grand Arts Theatre. The new area, which will include BaseLine Tap House, will open to guests in Fall 2017.
Fantasmic! Dessert and VIP Viewing Now Available!
August 18, 2017
The new Fantasmic! Dessert and VIP Viewing Experience allows you to take advantage of a reserved seating area for the nightly show Fantasmic!, while enjoying a special assortment of snacks. Cost is $39 adults/$19 children.
Bubbles and Brunch Event On Sale Now
August 17, 2017
Bubbles abd Brunch, a casual, cocktail-style event will take place in Morimoto Asia's Forbidden Lounge on Sunday August 27 at noon. The menu, created by Executive Chef Yuhi Fujinaga, will include modern Pan-Asian inspired brunch dishes paired with a variety of vintage Moet champagnes. Bubbles and Brunch tickets are $60 per person, plus tax and gratuity, and can be ordered online HERE.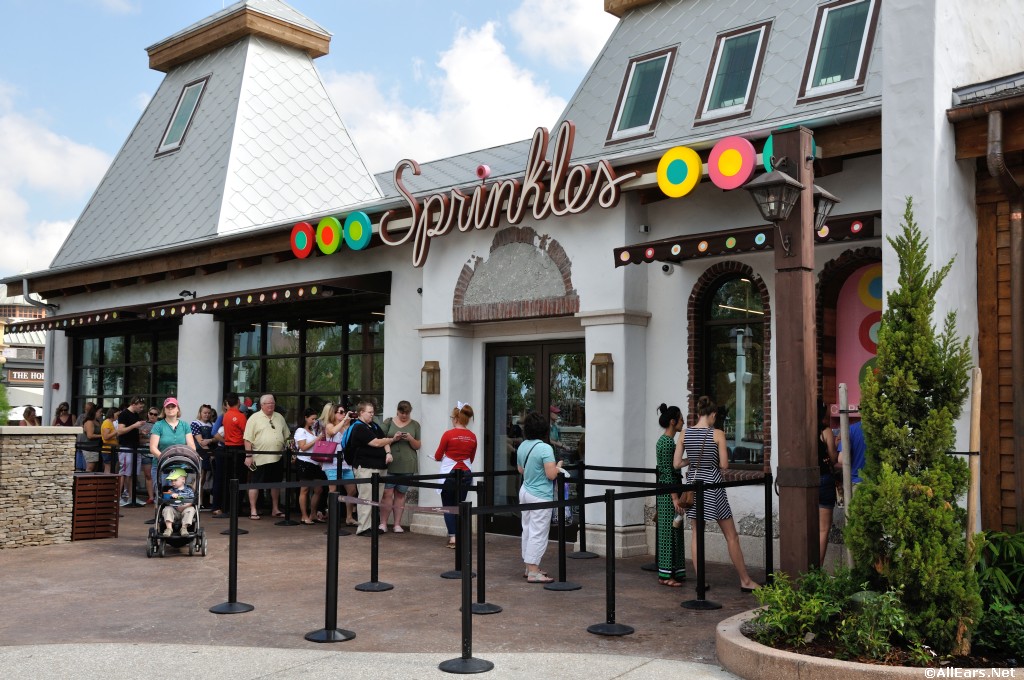 Sprinkles Celebrates Eclipse with Special Cupcake
August 17, 2017
To celebrate the upcoming total solar eclipse on August 21, Sprinkles, the cupcake bakery located at Disney Springs, is offering a special Black Velvet cupcake for three days only. Billed as their "deepest, darkest, most chocolatey cake" the cupcake is made with Dutch process black cocoa. Black Velvet is available while supplies last August 19-21, or you can pre-order HERE.
Final Main Street Electrical Parade is Sunday
August 16, 2017
REMINDER: The final performance of the Main Street Electrical Parade is THIS Sunday, August 20. (The parade was originally scheduled to run until June 18, but was extended.)
Rooftop Wine Dinner at Paddlefish on Aug 24
August 16, 2017
Paddlefish at Disney Springs is featuring a four-course Rooftop Wine Dinner on August 24 at 6:30 p.m. Tickets for the event, which highlights Old World wines paired with New World cuisine, cost $100/person and can be purchased at https://www.eventbrite.com/e/rooftop-wine-dinner-tickets-36522798674
Happily Ever After Dessert Party Adds Viewing Location
August 15, 2017
The 'Happily Ever After' Dessert Party in the Magic Kingdom is now available at a second location. The new viewing area is located in the Plaza Garden, and affords a better view of the castle projections. The original party location at Tomorrowland Terrace is also available and has reserved seating. There are also eight new themed desserts available at the party, including a Villains Chocolate Cupcake inspired by Ursula, and Pineapple Delight, a Dole Whip-inspired treat. For reservations, visit www.DisneyWorld.com/dining or call 407-WDW-DINE. Cost is $59 for Plaza Garden viewing ($35 ages 3 to 9); Tomorrowland Terrace is $79, $47 ages 3 to 9. Prices include tax but not gratuity. Note that separate Magic Kingdom Park admission is required.
Cafe Orleans Offering Fantasmic! Dining Packages
August 15, 2017
Fantasmic! Dining Packages will be available at Cafe Orleans from September 5 - November 16 while River Belle Terrace is under refurbishment. Like the River Belle Terrace package, the three-course meal is $45 for adults and $25 for kids, and includes access to a reserved Fantasmic! viewing area. Reservations can be made starting on August 15. For reservations, go to Disneyland.com or call 714-781-DINE.
Pop Warner Returning to Disney World
August 15, 2017
Sixty-four of the top youth football teams in the nation will compete in the week-long Pop Warner Super Bowl at the ESPN Wide World of Sports Complex this December 2-9. Teams battle for national crowns in four divisions based on size and age, including Jr. Pee Wee (ages 8-11 yrs.), Pee Wee (9-12 yrs.), Jr. Varsity (10-13 yrs.) and Varsity (11-15 yrs.). The Division I Jr. Varsity National Championship game will be featured live on the ESPN Family of Networks. This event coincides with the Pop Warner National Cheer and Dance Championships, bringing together thousands of cheerleaders from across the country to Walt Disney World Resort.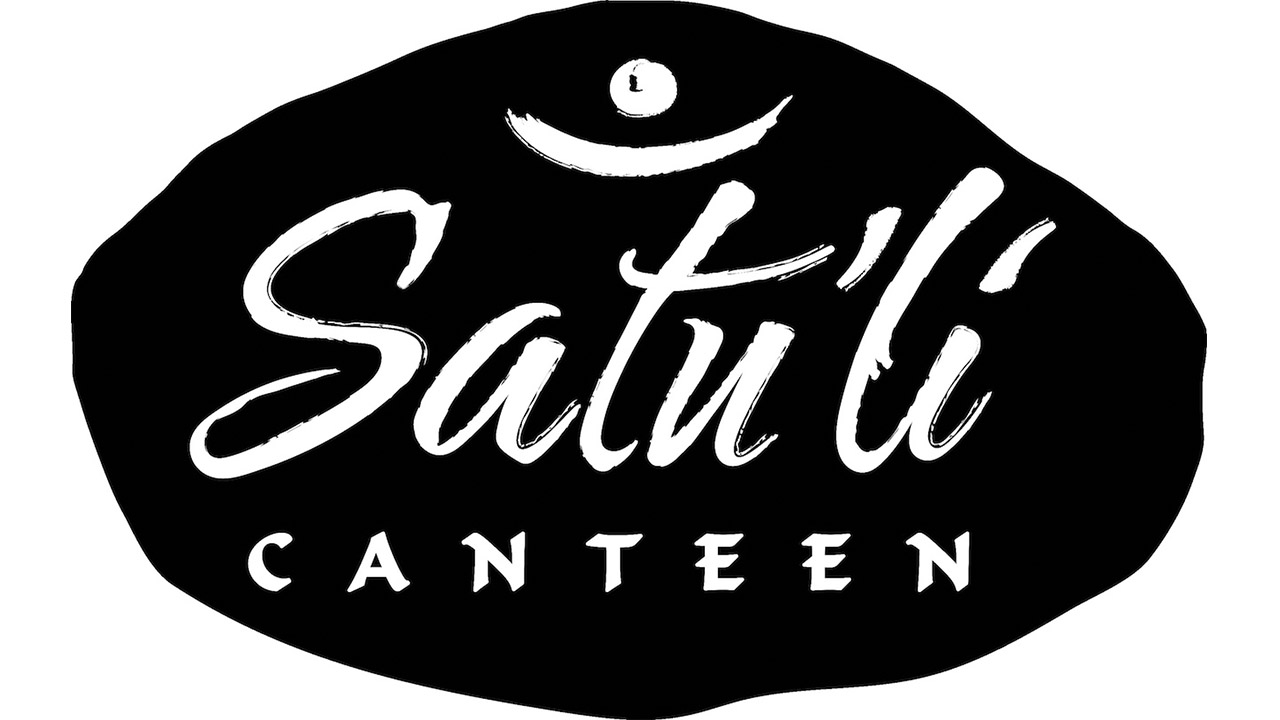 Sampler Platter Introduced at Satu'li Canteen
August 15, 2017
Satu'li Canteen has introduced the Satu'li Sampler Platter, which serves four and includes your choice of four different proteins, a sampling of each base and sauce, and four non-specialty beverages. The platter is only available after 5 p.m. and costs $75. Blogger Kristin Ford had the chance to try this new platter with her family and shares her impression HERE.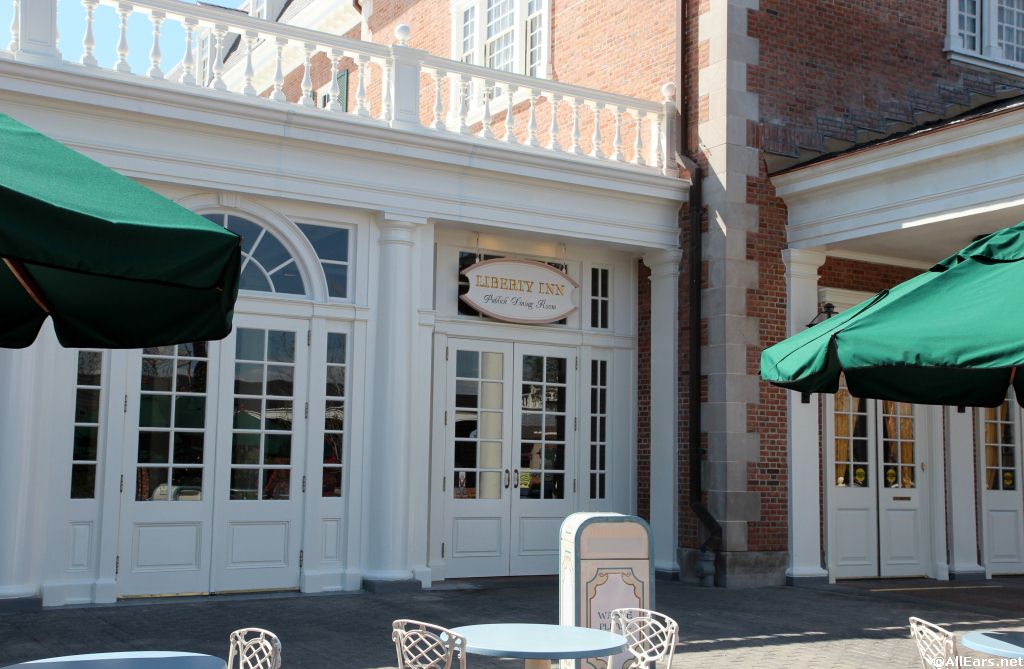 Two More Restaurants Offer Mobile Ordering
August 15, 2017
Mobile Ordering through the My Disney Experience app continues to expand by a few restaurants every week. It is now available for Backlot Express in Disney's Hollywood Studios and Liberty Inn in Epcot's World Showcase.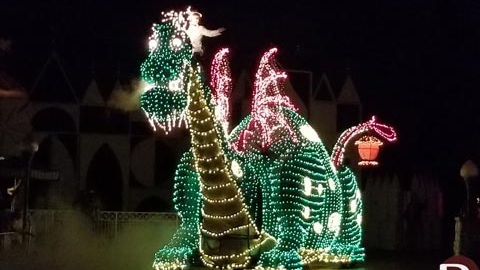 PHOTO UPDATE from Disneyland Resort
August 14, 2017
Our wandering guest photographer, Jason of disneygeek.com, shares lots of Star Wars: Galaxy's Edge contruction photos and more from his latest visit to the Disneyland Resort.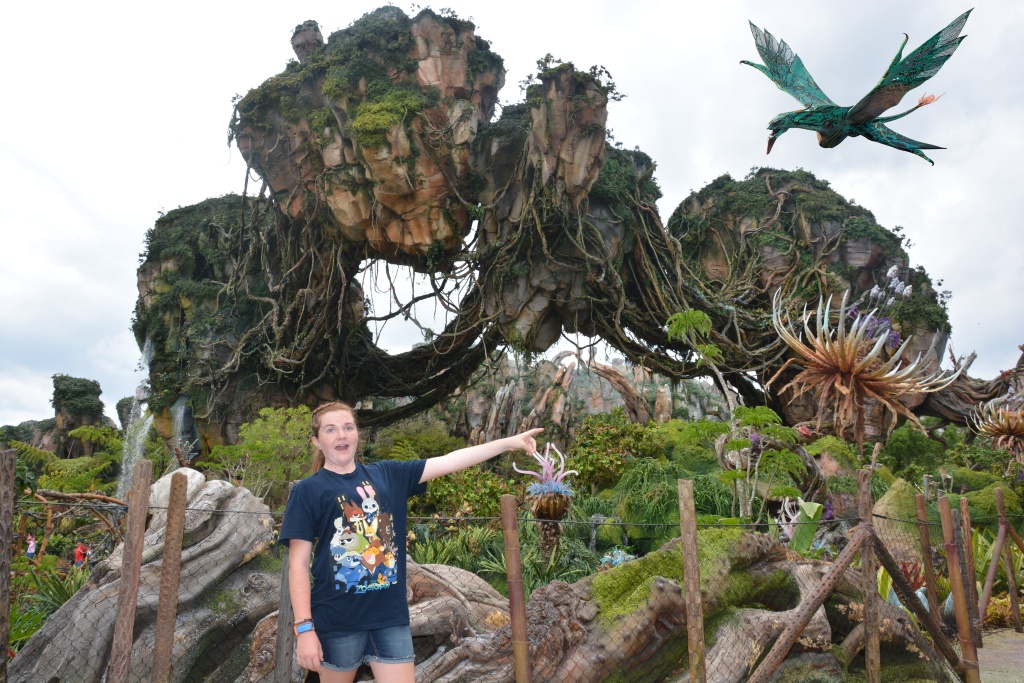 PhotoPass Day August 19th! What you Need to Know!
August 14, 2017
Walt Disney World guests and photo fans, mark your calendars! The resort will be hosting its second annual Disney PhotoPass Day on Aug. 19. This celebration features one-day-only character experiences, event-exclusive animated Magic Shots, and special photo locations at all four theme parks.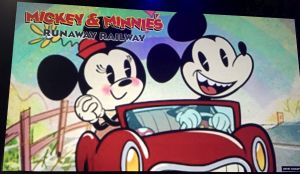 Learn all About the Future Projects Announced at D23 Expo!
August 14, 2017
We've consolidated all the projects announced at the D23 Expo in one place with links to more information. We will keep you updated as projects take shape.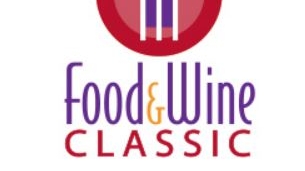 WDW Swan and Dolphin Food and Wine Classic Seminar Discount
August 13, 2017
The Walt Disney World Swan and Dolphin is getting ready for its Food and Wine Classic, October 27-28. Right now, use the code SUMMER to get $10 off new reservations for one of the event's Beverage Seminars.
Artist Jasmine Becket-Griffith Signing at Marketplace Co-Op
August 13, 2017
Artist Jasmine Becket-Griffith will be available for a special signing at the Marketplace Co-Op at Disney Springs on August 19 from 4 to 7 p.m. Her painting are known for their strong female characters with large luminous eyes, in a pop surrealism style dominated by whimsical, fantastic, gothic or historical themes.
Universe of Energy Dinosaurs
August 13, 2017
Disney Historian Jim Korkis takes a last look at the history behind the dinosaurs at Epcot's Universe of Energy before the Ellen's Energy Adventure attraction closes on August 13.
PhotoPass Day Returning to Disney World August 19
August 13, 2017
In celebration of World Photo Day on August 19, Disney PhotoPass Day will return to Walt Disney World Resort. During this event, Disney PhotoPass Service will offer a number of exclusive photo opportunities. In honor of Disney's "Dream Big, Princess" campaign, you'll also find photo opportunities focused on some of your favorite Disney Princesses. Here's a listing of the special opportunities that are planned in each of the four theme parks and Disney Springs on August 19. (Entertainment and photo opportunities are subject to change. Some locations could be affected by inclement weather.)

-- Disney's Animal Kingdom: Meeko with Pocahontas at Character Landing on Discovery Island; Timon with Rafiki at Rafiki's Planet Watch; Princess Atta and Flik at Discovery Island near Creature Comforts. The Dream Big, Princess photo backdrop will be before the park entrance (daylight hours only). You can get a Jungle Book Magic Shot near Yak and Yeti Restaurant. Also, if you visit the PhotoPass photographer in DinoLand U.S.A. from 9 to 10 p.m. you can have magical Mickey light effects added to your photo.
-- Disney's Hollywood Studios: The Queen from "Snow White and the Seven Dwarfs," Maleficent, and Cruella de Vil will meet with guests at Sunset Showcase from 10 a.m. to 5 p.m. The Dream Big, Princess photo backdrop will be outside the Theater of the Stars (daylight hours only). You can get a Poison Apple Magic Shot on Sunset Boulevard and a Fisheye lens shot in the Chinese Theatre Courtyard area.
-- Epcot: Genie will join Princess Jasmine in the Morocco Pavilion, and Mushu will join Mulan in the China Pavilion. The Dream Big, Princess photo backdrop will be set up near Epcot Character Spot (daylight hours only). You can get a Baymax Animated Magic Shot with the PhotoPass photographer located near Mouse Gear and the Fountain of Nations, and a Fisheye lens shot near the fountain close to the entrance to Spaceship Earth.
-- Magic Kingdom: Dopey will be with Snow White at Town Square Courtyard, and Captain Hook joins Peter Pan in Fantasyland. The Dream Big, Princess photo backdrop will be in Fantasyland (daylight hours only). Cinderella's Coach will be in Fantasyland and there will be a "Tangled" light painting photo opportunity near Ariel's Grotto (available after dark). You can get a Mickey Mouse Magic Shot on the bridge near Fairytale Garden and at Main Street Vehicle near the Plaza Ice Cream Parlor (available in the morning and early afternoon).
-- Disney Springs: The Dream Big, Princess photo backdrop will be next to the Marketplace Stage. You can get a Fairy Wings Magic Shot from the PhotoPass photographer roaming around the Marketplace near Tren-D (available from 1 to 10:30 p.m.). You can also visit the Disney PhotoPass Studio at Disney Springs for special $99.95 plus shipping pricing on a Personalized Storybook now through August 20.
For access to all of your PhotoPass photos from Disney PhotoPass Day, purchase Memory Maker One Day for $59 in the My Disney Experience mobile app during or after your visit. Share your photos using the hashtags #DisneyPhotoPassDay and #DreamBigPrincess.