Walt Disney World News
Disney Cruise Line
Disneyland Resort
SeaWorld Orlando
Site News
News Around the World
News Filters:
---
Mickey Mouse Celebration Cake Now Available for Ordering
May 19, 2017
Beginning May 17, a brand-new Mickey Mouse celebration cake can be ordered at any Walt Disney World Resort owned and operated table-service restaurant. The cake is available in either chocolate or white chocolate, and can be decorated with a special message of "Happy Birthday" or "Congratulations" on the chocolate ears. Each cake serves 4 to 6 guests, and costs $35 plus tax and gratuity. Celebration cakes can be added to a new or existing dining reservation starting May 17 by calling 407-WDW-DINE or by inquiring in person at a Walt Disney World Resort concierge desk or restaurant podium. Booking ahead is encouraged, as same-day quantities are limited.
Disney Dream Store Returning to D23 Expo
May 19, 2017
The Disney Dream Store will return to the D23 Expo 2017 with expo-themed official merchandise and other specialty items from Disney Theme Parks. The store will also be the location of special autograph sessions with Disney authors and artists. Autograph sessions will be posted daily via the D23 Expo Mobile App (available soon for download) and daily at the Disney Dream Store.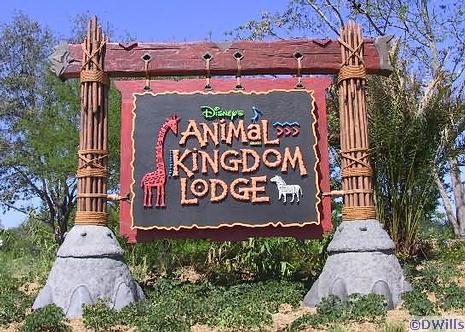 Red River Hog Piglets Born at Animal Kingdom Lodge
May 18, 2017
Several weeks ago, Chloe, a red river hog at Disney's Animal Kingdom Lodge, gave birth to two male piglets. The piglets will remain backstage with their mother until they grow a bit, but guests who have recently participated in the Sense of Africa program at Disney's Animal Kingdom Lodge have been able to see the piglets up close.
D-Living Underwent Summer Makeover
May 18, 2017
D-Living at Disney Springs recently underwent a makeover. It is now featuring items from the Disney home summer collection.
Walt Disney Company Reports Second Quarter Earnings
May 18, 2017
Last week, The Walt Disney Company (NYSE:DIS) reported quarterly earnings for its second fiscal quarter ended April 1, 2017. Diluted earnings per share (EPS) for the quarter increased 15 percent to $1.50 from $1.30 in the prior-year quarter. The Walt Disney Company hosted a conference call via a live Webcast; the discussion is archived at www.disney.com/investors.
Live Music Returning to Disneyland's Tomorrowland Terrace
May 18, 2017
Live music is returning to Tomorrowland Terrace. Beginning May 26, bands performing hits from the '60s, '70s, '80s and today will be on stage every Friday, Saturday and Sunday night, from 7:30 to 11:15 p.m. Different bands will be appearing through August 20. In addition, the Royal Swing Big Band Ball in Fantasy Faire, with live swing music and jazz, takes place every Saturday night from 7 to 10:30 p.m.

New Pricing Structure for 2017 Night of Joy
May 18, 2017
There is a new pricing structure for this year's Night of Joy, the two-night Christian music event coming to ESPN Wide World of Sports this September 8 and 9. Event guests will be able to buy a concert-only ticket or a concert-plus-theme-park combination ticket for either evening. There will also be an option to buy a concert-only ticket for both nights.
- Single-night concert-only tickets will be $45 plus tax in advance.
- Two-night concert-only tickets will be $69 plus tax in advance.
- Add-on a one-day Walt Disney World theme park ticket for $62 plus tax.
There also will be premium seating packages available for an extra charge; groups of 10 or more will be able to get discounted tickets. Tickets will go on sale in early June.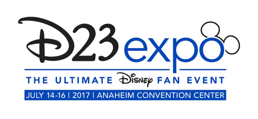 "The Fosters" Stars to Greet Fans at D23 Expo
May 18, 2017
Fans can meet their favorite stars from Freeform's hit series The Fosters, Shadowhunters, and Stitchers, along with cast from the new series The Bold Type at D23 Expo 2017, taking place July 14-16 at the Anaheim Convention Center.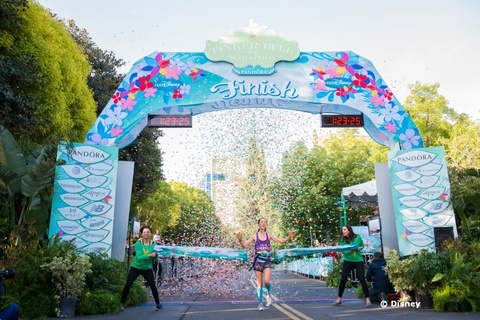 Kate Farrell Won Tinker Bell Half Marathon
May 17, 2017
New Hampshire native Kate Farrell won the 6th Annual Tinker Bell Half Marathon last weekend, finishing with a time of 1:23:27. Nearly 14,000 California runners were among 27,500 participants celebrating Mother's Day weekend at one of the top women-focused race weekends in the country.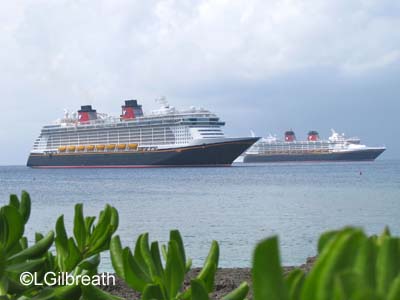 Bermuda Added as Disney Cruise Line Destination in 2018
May 17, 2017
Disney Cruise Line will sail to Bermuda for the first time in Fall 2018. Ships will also visits new ports, including Quebec City, Canada. Also, back by popular demand, the DCL will sail from California, Texas and Florida.
Celebrate Sandwich Week with Specials at Earl of Sandwich
May 16, 2017
Earl of Sandwich at Disney Springs is celebrating British Sandwich Week by featuring a different $5 sandwich each day through May 19. Just mention "British Sandwich Week" when placing your order to receive the $5 sandwich of the day. This offer is not valid with any discounts or other offers.
Make Mickey Waffles at Home!
May 16, 2017
You can buy the actual waffle mix that is used at Walt Disney World for its delicious Mickey waffles: Carbon's Golden Malted Pancake and Waffle Flour. This patented mix, which was created 80 years ago, is made of high-quality wheat, flour and cornmeal blended with premium malt and natural flavorings. The resulting texture and the sweet flavor create Mickey waffles that are the closest we have come to what is served at Walt Disney World.
Register Now for 2017 Junior Walt Disney World Golf Camps
May 16, 2017
Children visiting Walt Disney World this summer also can spend a week learning from golf professionals at the "Happiest Place on Turf." Walt Disney World Golf is offering its Junior Golf Camps for the fifth year, and registration is open now - with new discounts.
iCan the Showbot Appearing in Tomorrowland
May 15, 2017
There is a new "intergalactic visitor" interacting with guests in Tomorrowland in the Magic Kingdom. Called iCan the Showbot, he can be found rolling around the area between Space Mountain and the People Mover periodically throughout the day.
WIN A PIN! Solve the Mousy Mindboggler Monthly Puzzle
May 15, 2017
As you know if you subscribe to the AllEars Weekly Newsletter, each month our friend James Dezern (known as "dzneynut" around several Disney discussion forums) supplies us with a puzzle of his own design. Every month, James also Shares the Magic in another way -- by posting an all-new puzzle in the AllEars.Net Guest Blog. Solve the puzzle and enter to win a Disney pin!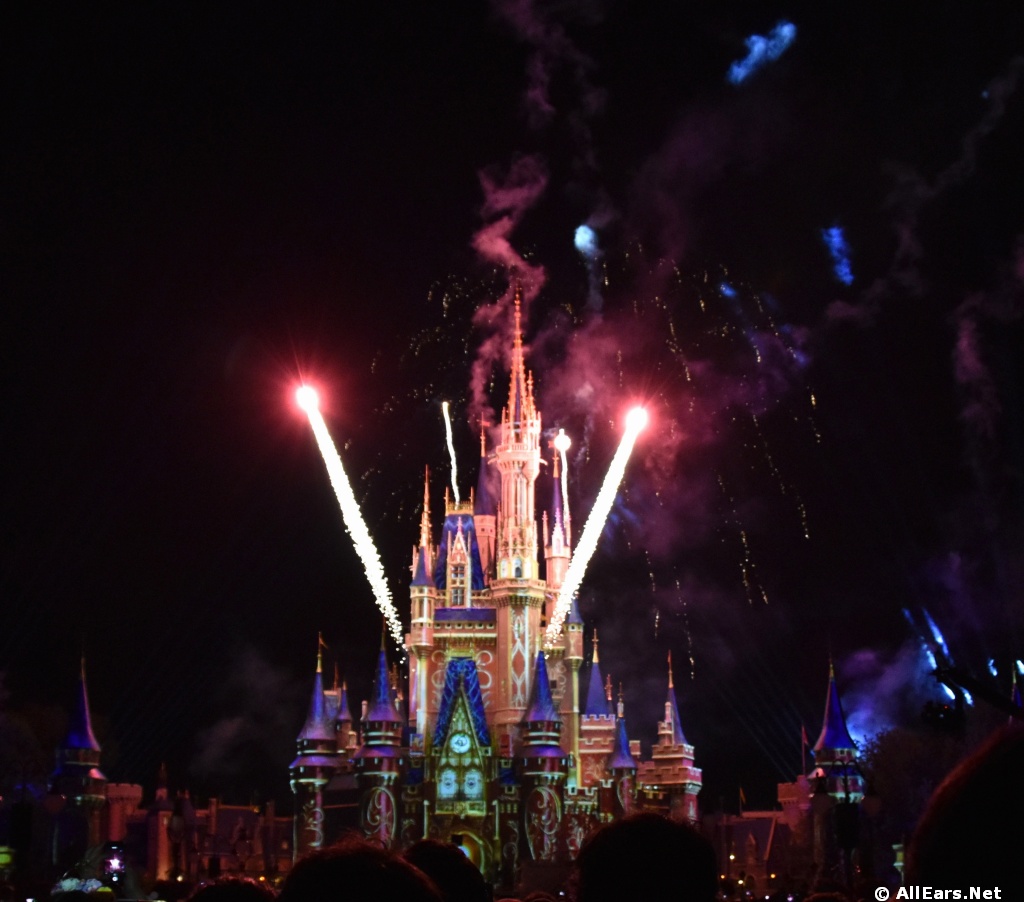 PHOTOS: Happily Ever After Fireworks Show
May 15, 2017
The new Magic Kingdom fireworks show, Happily Ever After, debuted on May 12, 2017. It replaced the long-running Wishes. In addition to fireworks, the stunning new nighttime extravaganza features more lasers, lights and projections than any Disney show before it. "Happily Ever After" takes guests on an inspiring journey filled with heart, humor and emotion. The 18-minute spectacle features scenes from classic Disney films such as "The Little Mermaid" and "Aladdin" to modern blockbusters "Moana" and "Zootopia."
Paradise Garden Grill Offering Unusual Treats
May 14, 2017
Two unusual treats, Crispy Battered Corn on the Cob and the Chicken and Waffles Skewer, are now available at Paradise Garden Grill in Disney's California Adventure. The battered corn on the cob ($8.49) is an ear of sweet corn, dipped in a seasoned batter and deep-fried, and served with cilantro-lime mayonnaise and Parmesan cheese. The Chicken and Waffles skewer ($9.29) features chicken dipped in waffle batter and then deep-fried.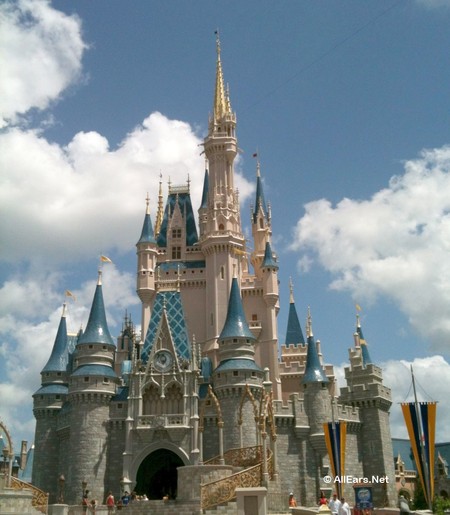 Orlando Sentinel Reports Driverless Passenger Vehicles in Negotiation
May 14, 2017
An article in the Orlando Sentinel reported recently that Walt Disney World is in negotiations with two manufacturers of driverless passenger vehicles. The article said that Disney is planning to run a pilot program later this year for transporting employees in the vehicles, with the potential to use the shuttles for park visitors starting sometime in 2018, if all goes well.
Preview Cars 3 at Disney California Adventure
May 13, 2017
Guests will be able to preview scenes from Disney Pixar's "Cars 3" at Disney California Adventure park starting May 12. The preview of "Cars 3" will be presented in 3D with special in-theater effects at the Bug's Life Theater. The preview will be available for a limited time through June 25. "Cars 3" will open in theaters in 3D on June 16, 2017.
Disney Springs Shops Offering Mother's Day Specials
May 13, 2017
A number of Disney Springs shops are offering Mother's Day specials. Among them:
-- Amorette's Patisserie is selling a special package of three macarons in a chocolate box for $20 plus tax, available through May 14.
-- Senses - A Disney Spa has set up a temporary location in the Marketplace Co-op and is offering the following treatments through May 14: chair massages, nail wraps and polish application, hair styling and eye shadow art.
-- Disney Floral and Gifts is also at the Marketplace Co-Op through May 16, with a variety of flower arrangements and custom baskets, perfect for mom.
-- Morimoto Asia will give moms a complimentary mimosa and flowers on May 14. Call (407) 939-6686 to make a reservation.
-- Now through May 14, purchase any women's pair of slippers or robe at UGG and receive a free box of See's Candies (while supplies last).
-- Mother's Day Brunch at STK Saturday and Sunday from 11 a.m. to 3 p.m. On Mother's Day, moms receive a complimentary "MOMosa" and a special takeaway treat.
-- An Amphicar Tour at The BOATHOUSE: Make a reservation for an Amphicar between May 12-15, 2017 and save $25 off the regular price, plus get a free family photo.
-- Sprinkles is offering a special MOM cupcake box May 12-14.