Walt Disney World News
Disney Cruise Line
Disneyland Resort
SeaWorld Orlando
Site News
News Around the World
News Filters:
---
Make Family Memories at 24-Hour Event
May 21, 2015
While many families will focus on traditions of backyard barbecues and swimming for Memorial Day weekend, my family will usher in summer with our own tradition of staying up all night in the Magic Kingdom.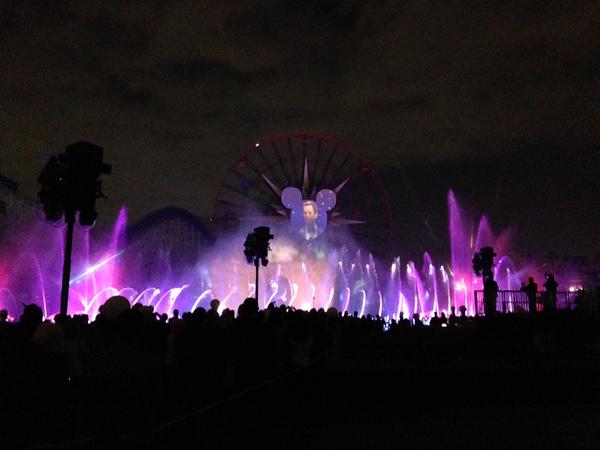 World of Color Celebrate VIDEO
May 21, 2015
A brand new World of Color show debuted last night at Disney California Adventure called Celebrate. It is a tribute to Walt Disney and Disneyland.
New Nighttime Spectaculars Plus Disneyland's Magic
May 21, 2015
Three new nighttime spectaculars will dazzle guests as the Disneyland Resort launches its Diamond Celebration Friday, May 22, 2015. The fun and festivities will begin with a 24-hour party that kicks off the summer travel season.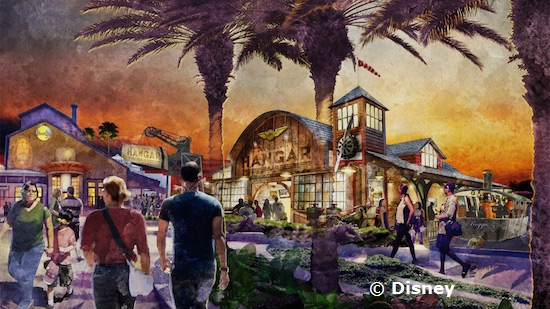 Indiana-Jones Themed Lounge Coming to Downtown Disney
May 21, 2015
A new Disney-owned and operated lounge with an aviation theme is being constructed at Downtown Disney between Paradiso 37 and the recently opened BOATHOUSE restaurant. The 150-seat Jock Lindsey's Hangar Bar will feature unique cocktails and small plates, such as "Rolling Boulder Meatballs" and "Air Pirates Everything Pretzels". The venue's decor, with its propeller-based ceiling fans and diving bell "booth," carries out its storyline as the hangout of Indiana Jones's frequent pilot, Jock Lindsey, who also happened to have a pet snake named Reggie. The main room will house an expansive bar, with vintage travel posters covering the walls and correspondence between Jock, Indy and their fellow adventurers on display. Outside seating will be available on Jock's old steamboat named "Reggie" and in nearby seating on the adjacent deck. Jock Lindsey's Hangar Bar is set to open this fall at Downtown Disney.
World of Color Celebrate Report
May 21, 2015
Our team is in Disneyland checking out everything new for the 60th anniversary. Here is Laura's take on the new World of Color - Celebrate
Tickets NOW on Sale for "Thank You for 30" Anniversary Special Event
May 17, 2015
Tickets will be issued on a first-come/first-served basis. Limit of TWO tickets per person/household/address. All attendees must be 21 or older.
Chef Mickey's Open for Brunch as of May 31!
May 16, 2015
Chef Mickey's at the Contemporary Resort will be open for brunch starting May 31; reservations open May 22. The brunch menu will include breakfast favorites like Mickey waffles, as well as soup and salads, and hot dishes such as barbecued ribs, seafood etouffee and baked salmon. The ice cream bar and Contemporary bakery sweets also will be part of the buffet. Just as at the restaurant's breakfast and dinner, Chef Mickey and his pals will make a stop at each table. Hours for brunch are 11:30 a.m.-2:30 p.m. (Breakfast is 7-11:30 a.m. and dinner 5-9:30 p.m.) Meals are one table-service entitlement on the Disney Dining Plan. For reservations, visit www.disneyworld.com/dine or call 407-WDW-DINE.
More Retailers Announced for Disney Springs
May 16, 2015
Exciting new high-profile tenants, including fashion retailers Zara, Tommy Bahama, Lilly Pulitzer, UNIQLO and PANDORA, are the latest to sign on as Downtown Disney continues its expansion into Disney Springs at Walt Disney World Resort.
Ticket Sale Announcement "Thank You for 30" Anniversary Special Event
May 16, 2015
Tickets for our "Thank You for 30" Anniversary Special Event will go on sale May 17th at 3 p.m. Eastern time. A link will be on the main http://allears.net page. Tickets will be issued on a first-come/first-served basis.

Limit of TWO tickets per person/household/address. All attendees must be 21 or older.
Disneyland Resort Photo Update: May 8, 2015
May 16, 2015
Contributing photographer Jason of disneygeek.com sends us these photos from his trip to the Disneyland parks on Friday, May 8, 2015.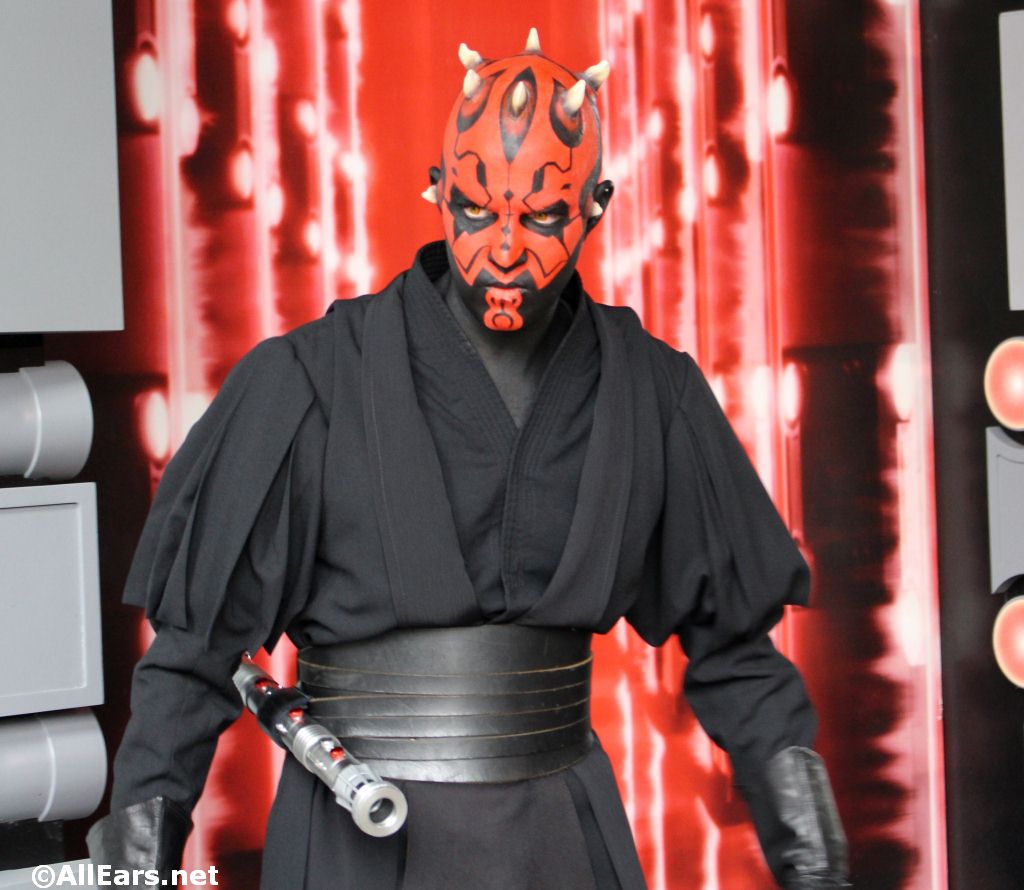 Star Wars Weekends Continue
May 14, 2015
This year from May 15 through June 14, every Friday, Saturday and Sunday, Star Wars Weekends will feature more than 60 Star Wars characters roaming the theme park for meet-and-greet opportunities, a Star Wars motorcade, the "Symphony in the Stars" nighttime fireworks spectacular saluting iconic sounds of the films, event-exclusive merchandise at Darth's Mall, Star Wars-inspired dining offerings and specialty food and beverages, interactive activities, and more. Highlighting the event, Star Wars celebrities will appear in star conversations, talk shows, autograph sessions, and the motorcades. Bringing his evil prowess to Star Wars Weekends for the first time, actor Ian McDiarmid, Senator/Emperor Palpatine in the Star Wars movies, kicked off Weekend I May 15-17.
Related Links:
-- VIDEO: Star Wars Weekends Host James Arnold Taylor
-- Legends of the Force Motorcade Photo Gallery
-- Character Encounters Photo Gallery
-- Star Wars Weekends Event Guide and Map
-- Rebel Hangar
-- Special Dining Experiences and Packages
-- Star Wars Weekends Merchandise
-- Celebrities Scheduled to Attend Star Wars Weekends

What to expect at Walt Disney World's Coolest Summer Ever 24-hour party
May 12, 2015
In less than two weeks, Walt Disney World will host its third annual 24-hour party to kick off the summer travel season. Each 'all-nighter' has taken place at the Magic Kingdom on Memorial Day weekend and has included special entertainment, unique food options and even themed merchandise. Plus, guests are invited to dress in costumes to show their Disney Side.
Southern California's Moreno Shatters Tinker Bell Half Marathon Record at Disneyland Resort
May 12, 2015

"Avengers: Age of Ultron" Review
May 08, 2015
Avengers: Age of Ultron, the penultimate of the Marvel Cinematic Universe's Phase Two films, calls once more on all our old friends (and a few new ones) to save Earth from imminent destruction.
Expedition Everest Challenge - Review
May 08, 2015
My husband and 12-year-old son ran their first 5K over the weekend - and they chose a runDisney race to make their debut. As longtime local annual passholders, we certainly are familiar with the 'Disney difference' - the level of service that sets Walt Disney World events above many others - but we wondered how that would translate into a sporting event. Although plenty has been written about runDisney events, perhaps impressions and observations from a fresh perspective will help you decide if it's time to register yourself for a runDisney event.
D23 Expo Announcements
May 08, 2015
D23: The Official Disney Fan Club announces the lineup of the most highly anticipated presentations at D23 EXPO 2015, August 14-16. The Disney Legends Awards Ceremony, hosted by Disney Chairman and CEO Bob Iger, will kick off the Expo on Friday, August 14.

Later that same day, The Walt Disney Studios will give fans a sneak peek at all the latest from Disney Animation and Pixar.

On Saturday morning, The Walt Disney Studios will preview the coming slate of live-action films from Disney, Marvel, and Lucasfilm.

Then on Saturday afternoon, fans will get a preview of what's in store at Walt Disney Parks and Resorts during a presentation hosted by Parks Chairman Bob Chapek.
American Music Machine Debuts at Epcot
May 03, 2015
American Music Machine is a new, contemporary a cappella group now performing in Epcot. This high-energy group does several sets of American popular music throughout the day Wednesdays through Sundays at the America Gardens Theatre across from the American Adventure pavilion. Musical arrangements are by Tim Davis, known for his work with the television series "Glee."
Teen Beach Party Typhoon Lagoon Begins May 22
April 29, 2015
Walt Disney World is bringing back its beach dance party at Typhoon Lagoon for a limited time this summer. Inspired by the sequel to Disney Channel's Teen Beach Movie, the fun kicks off May 22 as part of the Coolest Summer Ever at the resort.
Disneyland Anniversary Preview Part 2
April 29, 2015
Disneyland's Diamond Anniversary Celebration begins in a little over a month, and preparations are well under way. I attended a Media Preview on April 14, where we got a sneak peek at some of the merchandise and food items that will be available, as well as some additional information on the new entertainment offerings - and of course a few surprises!
Disneyland Photo Update 4/24/15
April 29, 2015
It has been nearly a month since my last visit to the Disneyland Resort. I paid a visit to Hong Kong Disneyland and the Tokyo Disney Resort for two weeks. During my absence a couple projects wrapped up, some new ones began, and others moving toward the finish line. Most of the work is set to be completed for the kickoff of the 60th Anniversary and the Summer Season on May 22.

This picture set takes a look at some of the ongoing and recently completed projects around the resort.