Walt Disney World News
Disney Cruise Line
Disneyland Resort
SeaWorld Orlando
Site News
News Around the World
News Filters:
---
Review - Walt Disney World Hidden History
September 21, 2014
If your family is anything like mine, when you arrive at one of the parks at Walt Disney World, say the Magic Kingdom, you sprint down Main Street USA toward whichever attraction for which you have your first FastPass+, without looking up, down, or around you. You miss the little details. A LOT of little details: references to Disney films and former attractions; tributes to Imagineers and prominent Disney personalities; and many other hidden gems. What you really need is a guidebook to show you where to look.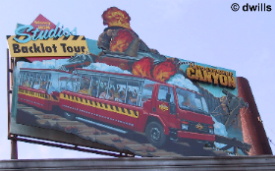 Studio Backlot Tour to Close September 27
September 20, 2014
UPDATE 9/19/14: The Studio Backlot Tour will close Saturday, September 27. No details have been released as to what will replace this attraction.
New Disney-Themed Name-Brand Handbag Patterns Debut!
September 19, 2014
Fans of Disney Parks name-brand handbags will be excited to learn that two new styles are about to be released at Walt Disney World. Today, there's a new look in The Disney Collection by Vera Bradley, and in a little over a week, guests can purchase the new Dooney and Bourke bags themed to the Epcot International Food and Wine Festival.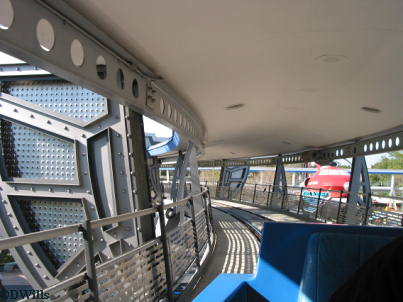 Step Back in Time with AllEarsNet TV: WEDWay People Mover
September 19, 2014
This episode of AllEarsNet TV about the WEDway People Mover is the latest of our Step Back in Time shows! Host Deb Wills is joined by special guest Jack Spence as they explore the origins of the Wedway People Mover in both Disneyland and Walt Disney World. Also included is a special segment on Rocket Rods - the short lived ride that took over the People Mover track in Disneyland.
Hoop Dee Doo Celebrates 40 years
September 18, 2014
Hoop Dee Doo Musical Revue celebrates 40 Years of shows in 2014. Hosts Deb Wills and Linda Eckwerth talk about the fun dinner show and what you can expect if you go!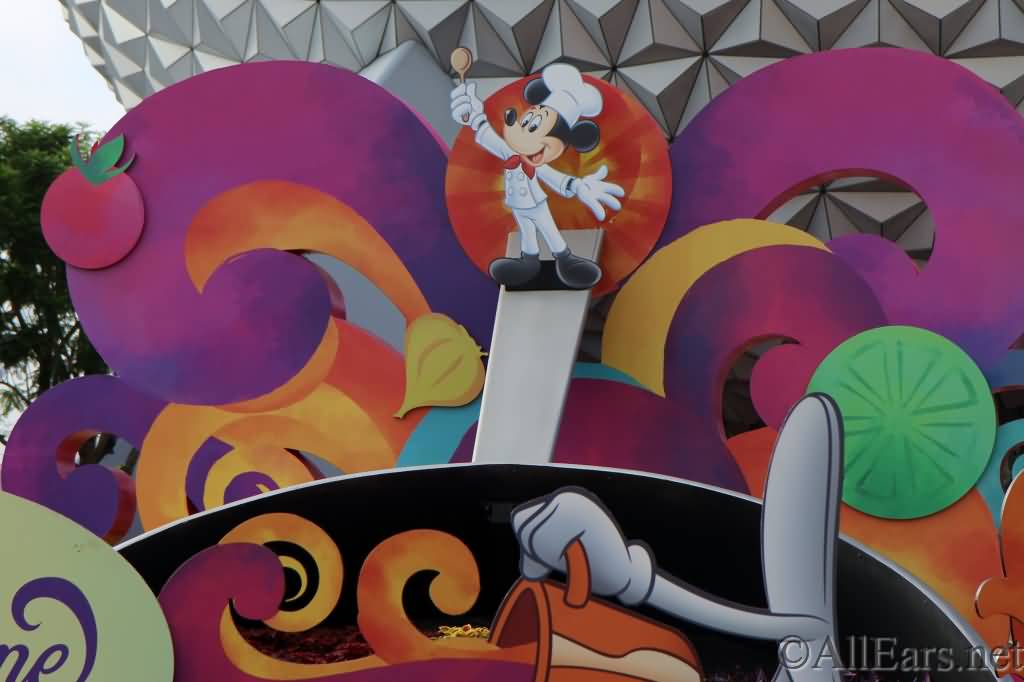 2014 Food and Wine Festival Through November 10!
September 17, 2014
The flavors of Argentina and Chile will sizzle at the new Patagonia Marketplace when Disney's fall culinary extravaganza, the 19th Epcot International Food and Wine Festival presented by Chase, opens Sept. 19 at Walt Disney World Resort. The 2014 festival kicks off a week early and runs 53 days -- up seven days from the previous 46-day event - until Nov. 10, featuring new marketplace menus and debuting a variety of premium dining events.
Related Links:
-- 6 FREE Things at the Festival
-- Epcot Food and Wine Festival Merchandise!
-- International Marketplaces Menus w/Prices
-- Special Ticketed Events
-- Culinary Demos, Wine Seminars and Mixology
-- Eat to the Beat Concerts
-- Spotlight on Puerto Rico
-- First Look: Foods and Beverages

Disneyland Resort Photo Update - Halloween Time!
September 17, 2014
Contributing photographer Jason of disneygeek.com paid a visit to the Disneyland Resort on September 12, 2014, and features a first look at HalloweenTime around the parks.
Disneyland Resort Walk-Around - 9/12/14
September 17, 2014
Contributing photographer Jason of disneygeek.com paid a visit to the Disneyland Resort on September 12, 2014. In addition to his HalloweenTime blog, he's shared other photos and videos from around the parks, and includes some construction and menu updates.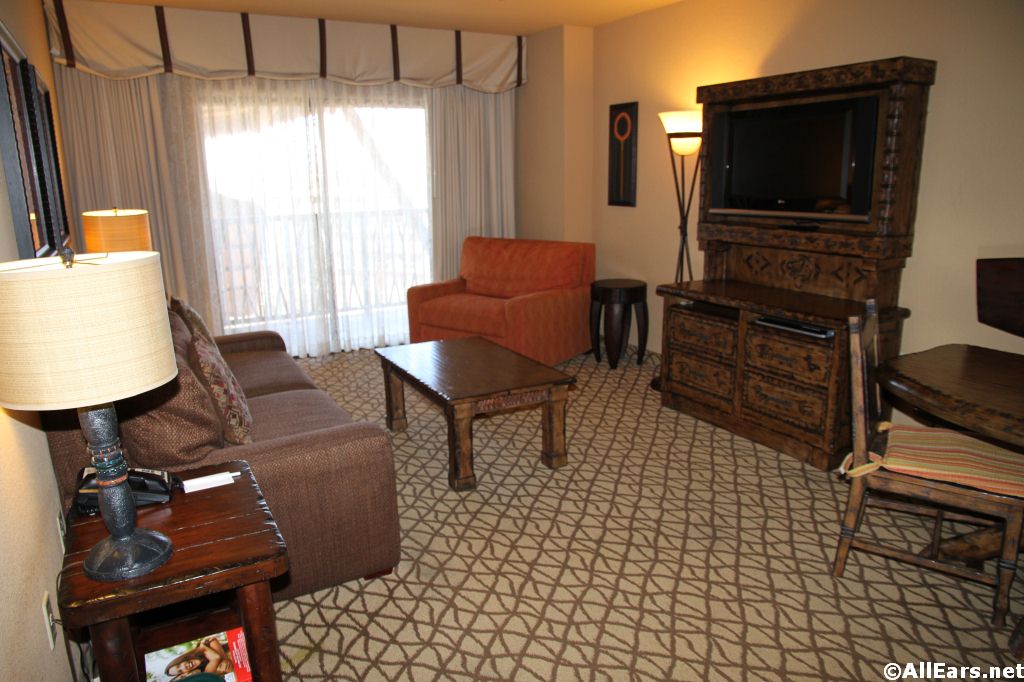 Jambo House DVC Regular and Accessible 1 Bedroom Photos
September 15, 2014
Photos of the Jambo House Disney Vacation Club One Bedroom Villas: standard and accessible.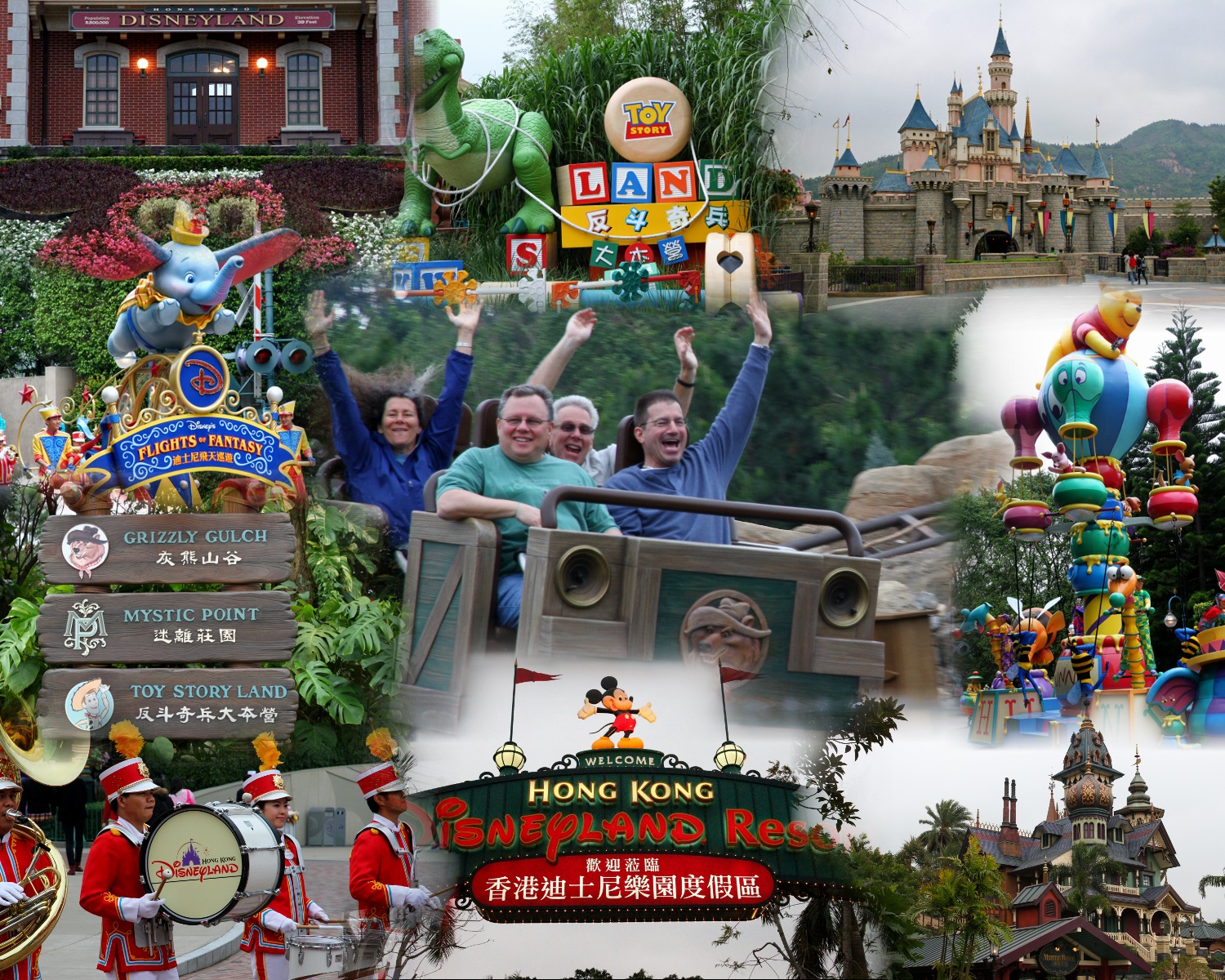 Happy Birthday Hong Kong Disneyland
September 12, 2014
Hong Kong Disneyland opened on September 12, 2005! We look back on our recent trip to this magical park.
Related Links:
-- Hong Kong Disneyland Video Library
-- Mickey's Waterworks Parade - A Look Back

Frozen Attraction to Norway Plus MORE!
September 12, 2014
Tom Staggs, Chairman, Disney Parks and Resorts has announced a Frozen Attraction will be coming to Epcot and replace the current Maelstrom. Plus MORE!
Related Links:
-- Are You a Frozen Fan?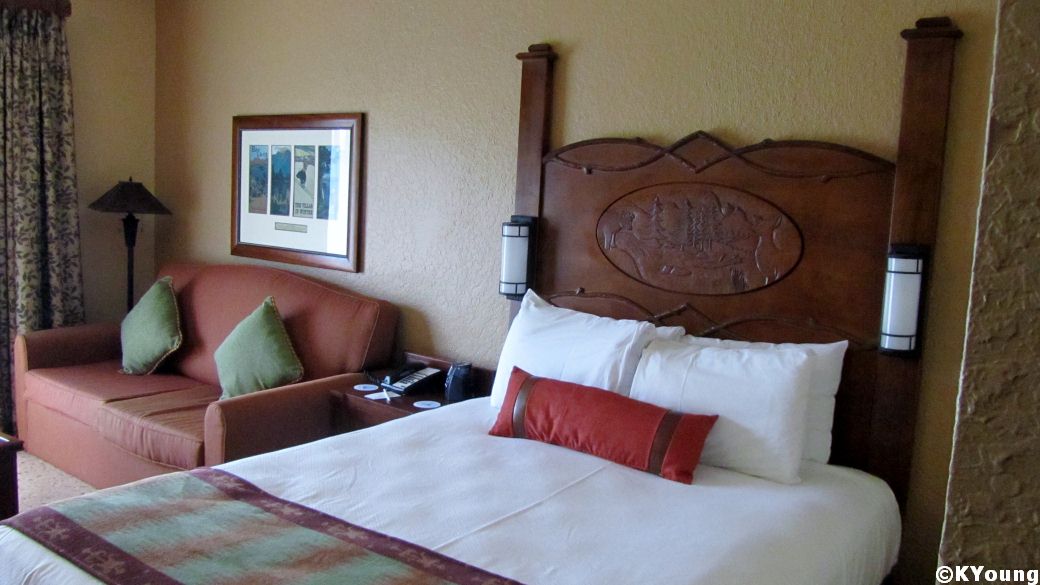 Villas at Wilderness Lodge Studio Photos
September 11, 2014
Photos of the studio villa at the Wilderness Lodge
Trattoria al Forno Costume Designs
September 09, 2014
Today Disney shares the costume designer renderings of the costumes for the cast members. These were designed by Walt Disney Imagineer Celina Lung. Lung has also designed costumes for Epcot's Coral Reef restaurant as well as various locations in Disney parks around the world.
Answering Your Questions AllEarsNet TV
September 09, 2014
Join Deb Wills and Deb Koma as they answer YOUR questions regarding Disney rumors; renovations at the Polynesian Village; top resorts for families; writing for AllEars.net; and what gives "us" that warm and fuzzy at Walt Disney World!
Big Hero 6 Preview Part 1
September 08, 2014
In this piece I wanted to share an introduction/primer to the Who, What, Where, and When of "Big Hero 6". In the third and final part I will share some factoids and interesting pieces of information I learned while at the preview day about what it took to bring Big Hero 6 to the screen.
Disney on Ice Frozen! Review
September 05, 2014
"Frozen" fans are in for a cool treat with Feld Entertainment's newest Disney on Ice production. The show is making its worldwide debut in Orlando this weekend, and I was invited to preview it at the final dress rehearsal and media event. To be sure, Feld knows its audiences. As much as my 9-year-old daughter loves "Frozen," she also was excited to see Ariel, her favorite princess. Mickey and Minnie Mouse host the retelling of the "Frozen" story. What do the classic Disney characters have to do with newcomers Elsa and Anna? A whole lot, it turns out, when the concept of true love is illustrated on ice.
Disneyland Half Marathon - Expo and 10K
September 02, 2014
We're here for the 9th annual Disneyland Half Marathon Weekend! Our first stop was the Health and Fitness Expo to pick up our bibs and shirts - and do a little shopping, too. :-) Next up, catch up with friends and then the 10K!
Oswald the Lucky Rabbit to Appear in Disney California Adventure
September 02, 2014
Beginning September 14th, guests will start seeing Oswald the Lucky Rabbit on Buena Vista Street in Disney California Adventure.

Oswald made his first Disney park appearance in Tokyo DisneySea earlier this year.
Disneyland Half Marathon Weekend - Half Marathon - Dumbo Double Dare
September 02, 2014
Another Disneyland Half Marathon successfully completed! That makes seven for us. We had a good race, and felt strong despite running a 10K the day before.

Even though at Disneyland we have the advantage of proximity to the starting line, we still had to get up pretty for a race that starts at 5:30! Lee was happy that the Hearthstone Lounge in the hotel opened at 4:00 so he could get his morning coffee. (All of the coffee-type places in the Disney hotels opened early today as did many locations in Downtown Disney.)

We again met some of our fellow runners in the lobby and walked over to the pre-race area together. Even though there were 18,000 registered this morning (as opposed to 10,000 for the 10K) the walkways still weren't congested, and even the porta-potty lines weren't very long.
2015 Disney Parks Moms Panel - Time to Apply
September 02, 2014
At 10 a.m. ET today (Sept. 2), the application process for coveted seats on the 2015 Disney Parks Moms Panel opens. And your deadline to complete the first round is noon ET on Friday, Sept. 5.

The Disney Parks Moms Panel has evolved from its inception in 2008, but its goal remains the same: to provide vacation-planning advice from adults in families that are interested in and knowledgeable about the Disney properties. For the most part, the panelists' jobs are to answer a number of written questions each week, though there also are some public appearances by the group. In exchange, The Walt Disney Co. provides the selected panelists with a paid trip to one of the Disney properties for training, which is required. In the past, the trip has been scheduled during the first half of December and includes the panelists' immediate family members.