Walt Disney World News
Disney Cruise Line
Disneyland Resort
SeaWorld Orlando
Site News
News Around the World
News Filters:
---
Tour de Turtles at Vero Beach Kicks Off
July 28, 2017
Disney's Vero Beach will help kick off Tour de Turtles next weekend on the East Coast of Florida, and the state's visitors and locals alike have several opportunities to join in the fun surrounding the marine marathon. This is the 10th year for Tour de Turtles, and there will be 20 sea turtles representing four different species. The turtles leave from various nesting beaches around the world, including one in front of Disney's Vero Beach Resort, and will be tracked for about three months. The turtle that swims the farthest during that time will be declared the winner.
Legendary Disney Imagineer Marty Sklar Dies at 83
July 28, 2017
Legendary Disney Imagineer Martin A. "Marty" Sklar passed away in his Hollywood Hills home on Thursday, July 27. He was 83. During an illustrious career spanning 54 years, Marty worked closely with Walt Disney and was instrumental in creating, enhancing and expanding Disney's creative vision. Named a Disney Legend in 2001, he is best remembered and revered by fans around the world for his work bringing Disney's theme parks to life.
Related Links:
-- VIDEO: Marty Sklar Reflects on 1964 World's Fair, Working with Walt Disney
-- Diane Disney Miller Lifetime Achievement Award
-- Marty Sklar at the 2015 D23 Expo
-- Read More on Disney Legend Marty Sklar in AllEars.Net's Archives

New Adventures for Mission: Space Start August 13!
July 27, 2017
Epcot's Mission: Space "relaunches" with updated Orange and Green missions on August 13, 2017. In addition, younger astronauts can now ride -- the height restriction will be changed for the Green Mission side with the addition of new X-2 booster seats allowing children 40" to 44" to ride.
Dress Shop Returning to Marketplace Co-Op
July 27, 2017
The Dress Shop, a "shop within a shop" that features whimsical apparel and accessories, will return to Cherry Tree Lane in the Disney Springs Marketplace Co-Op on July 27. This collection, created especially for Disney Parks, first appeared this past spring. When the Dress Shop reopens, guests will find 10 original dresses inspired by the Orange Bird, Walt Disney's Enchanted Tiki Room, the Haunted Mansion, and more. There will also be a new Cinderella-inspired dress with metallic embroidery. (The Dress Shop collection will also be available in Vault 28 at Downtown Disney District at Disneyland Resort.)
BaseLine Tap House Coming to Disney's Hollywood Studios
July 27, 2017
Debuting this fall, the new Grand Avenue area at Disney's Hollywood Studios is being re-imagined by Walt Disney Imagineers to capture the spirit of present-day Downtown Los Angeles, showing vintage office buildings and warehouses representing the different vibrant districts and cultures of the city. One prominent hot spot to spring up is the BaseLine Tap House, a cheerful corner pub specializing in beer and wines from California.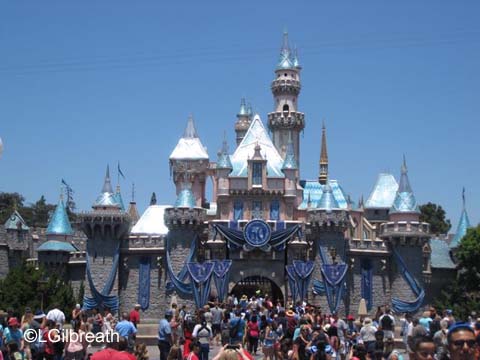 Disneyland's Signature AP PhotoPass Benefits Adjusted
July 27, 2017
There have been some changes to Disneyland's Signature Annual Pass: Free PhotoPass downloads had been a feature of the pass, but are no longer included with new Signature AP purchases. Those who currently hold Signature APs will be able to keep the PhotoPass feature, provided they renew the Signature AP before it expires. If they renew into a different type of AP or don't renew on time they will lose the PhotoPass benefit. PhotoPass downloads are still a benefit of the Signature Plus and Premier APs, since those include MaxPass and its unlimited PhotoPass feature.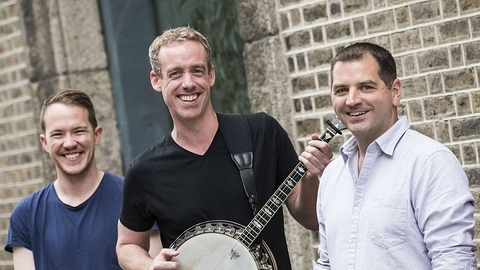 6th Annual Great Irish Hooley Takes the Stage at Raglan Road
July 26, 2017
The 6th Annual 'Great Irish Hooley' takes the stage Labor Day Weekend at Raglan Road in Disney Springs. Celebrating Irish song, dance, food and drink, the Great Irish Hooley kicks off performances beginning at 3 p.m. Friday, Sept. 1, and continues each day and night through late Monday and into the wee hours. This year's Hooley entertainment headliners include: Elevation, a U2 tribute act; Lisa Canny Band, combining traditional Irish, RandB and Hip Hop; and Gary O'Meara Band, with a traditional Irish banjo player. In addition, the Raglan Road Irish Dancers and champion Irish dancer Ciaran Keating, Raglan Road's show choreographer, will host an entertaining event that traces the origins of Irish dance from earliest jigs and reels through contemporary times. The complete entertainment schedule will be posted at www.raglanroad.com and www.greatirishhooley.com closer to the event.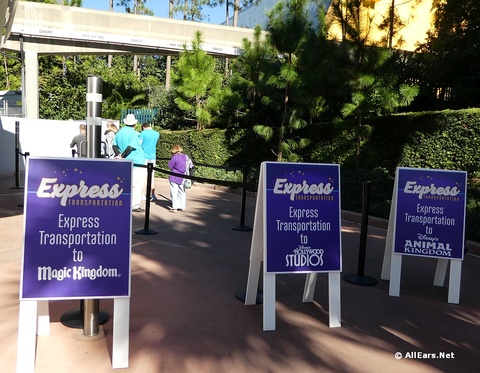 Express Transportation Summer Pass Available for Annual Passholders
July 26, 2017
Annual Passholders can also take advantage of a special Express Transportation Summer Pass. For $59, the Express Transportation service will take you between all four Disney theme parks. The Summer Pass is only available until August 10, 2017. It can be purchased at all four theme park ticket windows and Guest Relations; Disney Springs ticket window; Disney Resort hotel concierge locations; Walt Disney World Swan Hotel and Walt Disney World Dolphin Hotel ticket desks; and kiosks at Express Transportation check-in locations. For more on the Express Transportation Service, read Deb Koma's blog HERE.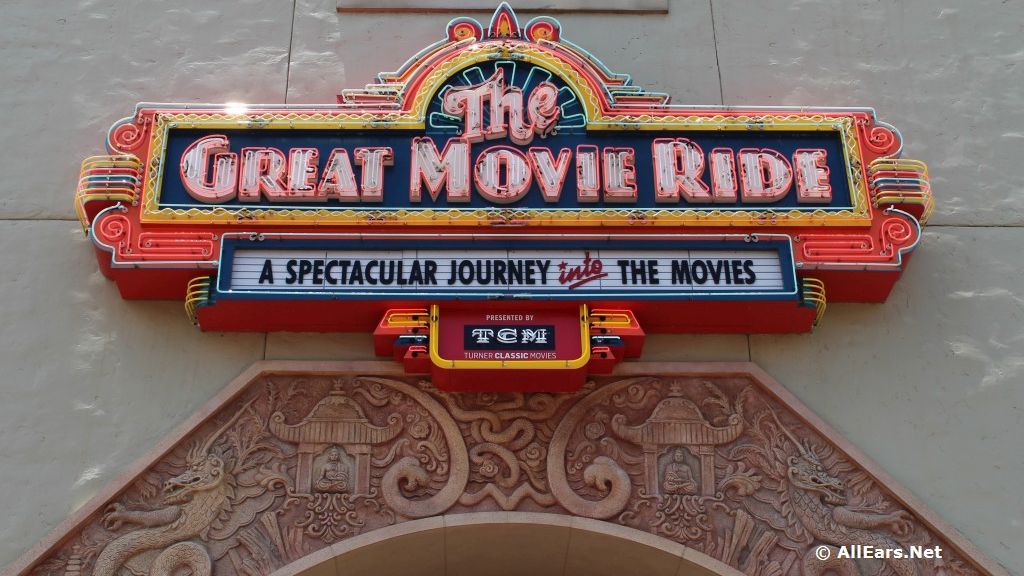 Great News for WDW Passholders with Blockout Dates
July 26, 2017
August blockout dates have been changed so you can experience both the Great Movie Ride and Ellen's Energy Adventure before they close on August 13! Check your My Disney Experience for details.


PREVIEW: 2017 Holiday Shows and Merchandise
July 26, 2017
Walt Disney World shared some details for the upcoming holiday season at a recent media preview. Here are the highlights, including a video of just merchandise!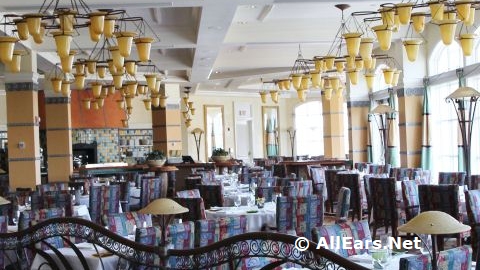 Dining Discounts Increased for DVC and AP Members
July 26, 2017
For a limited time, Disney Vacation Club Members and Annual Passholders can receive a 30 percent discount at some of Walt Disney World's most popular table-service restaurants. This special discount is available through September 30, 2017, at the following restaurants, before 6:30 p.m. or after 8:30 p.m.: Artist Point at Disney's Wilderness Lodge; Jiko at Disney's Animal Kingdom Lodge; Citricos and the Grand Floridian Cafe at Disney's Grand Floridian Resort and Spa; Flying Fish at Disney's BoardWalk; The Wave of American Flavors at Disney's Contemporary Resort; Olivia's Cafe at Disney's Old Key West Resort; Boatwright's Dining Hall at Disney's Port Orleans Resort Riverside; The Turf Club Bar and Grill at Disney's Saratoga Springs Resort and Spa; and Captain's Grille at Disney's Yacht Club Resort (which is currently being served at Ariel's in the Beach Club Resort). Discounts cannot be combined, and alcoholic beverages are not eligible for discounts.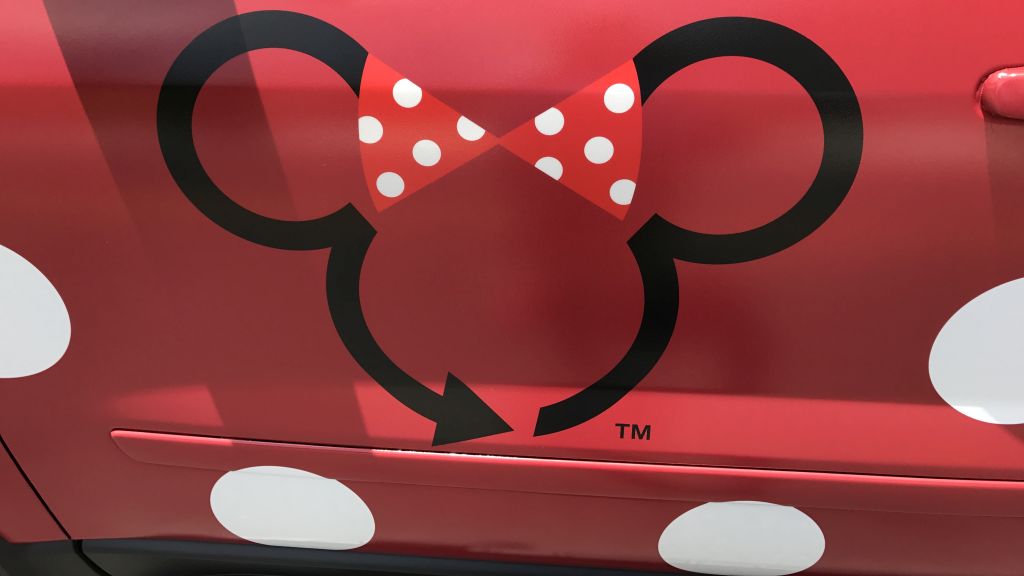 First Look Disney's Minnie Van Service
July 26, 2017
Deb gets a look at the new Disney Minnie Van Service still in a test phase.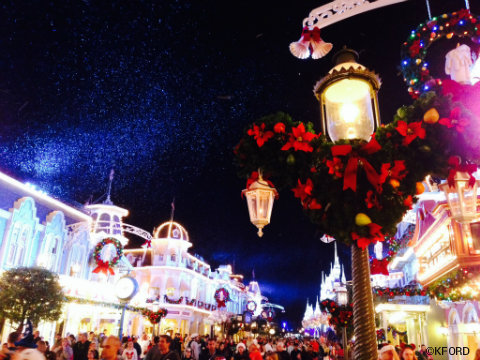 Holiday Season Details for Disney World Released
July 25, 2017
Walt Disney World released details today on this coming holiday season at a special media preview. Among the highlights:

-- At Disney Springs, the Disney Springs Holiday Tree Trail will return with even more trees than last year. The trees are 10' and 12' tall with a 10' backdrop for a guest photo op. The new Disney Springs Logo Tree will feature custom ornaments for Disney Springs Operating Participants. This will be followed by trees themed to variety of characters and Disney films: Mickey and Minnie, Pluto (devoted to pets), Sleeping Beauty (new), Beauty and the Beast, Princess and the Frog, the Little Mermaid, Frozen, Snow White, Cinderella, Pinocchio (new), 101 Dalmatians, Fantasia (new), Villains, Lilo and Stitch, Dumbo (new), Tangled, Robin Hood (new), Peter Pan (new), Jungle Book, Muppets, Mulan, Mary Poppins, and Alice in Wonderland. Santa's Chalet will be located at the end of the trail with snow. Each tree will have a signature ornament you can purchase. As you exit the trail, there will be one final tree with what's at the Disney Store for the holidays.

-- At Disney's Hollywood Studios, Jingle Bell, Jingle BAM! returns on November 7. The show will be updated with a few different sequences and new characters, along with more integration of fireworks. There may be one or two additional "holiday" offerings at the Studios this year, too -- details will be announced at a future date.

-- In Epcot, Joyful! A Gospel Celebration is returning. In addition, the Mexico pavilion will feature an enhanced holiday celebration titled La Posada, with authentic Mexican with mariachi, dancers and music similar to a festival.

-- In the Magic Kingdom, all the special shows and happenings from Mickey's Very Merry Christmas Party will be available to all guests the week of Christmas. Also, A Frozen Holiday Wish will return once a night on non-party nights and twice a night during the Party. The Main Street Trolley Show will have a new Christmas theme, and the Move It Shake It Dance and Play It! parade will have a holiday finale.

-- A number of new holiday merchandise items, including Hanukkah items, will be available to purchase.

AllEars.Net's Deb Wills attended this preview -- watch for her related blog on the site later this week!

Disneyland's 62nd and the Return of Fantasmic!
July 24, 2017
Disneyland celebrated its 62nd anniversary on July 17, and along with that the return of the nighttime show Fantasmic! Blogger Jeanine Yamanaka attended the festivities on that day and shares photos and videos.
REVIEW: Fantasmic! Dining Package
July 24, 2017
Fantasmic! has returned to Disneyland after a lengthy absence. AllEars.Net's Laura Gilbreath had the chance to try one of the show's special dining packages, which offer premium viewing experiences.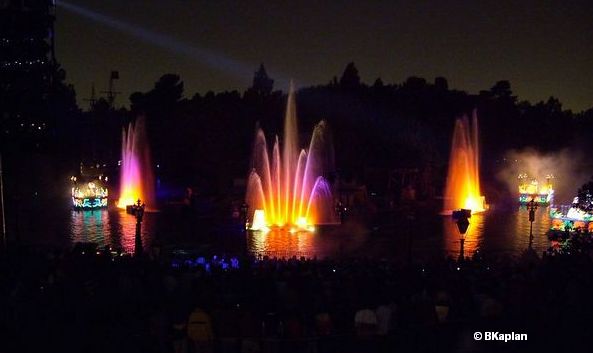 Special Snacks Celebrate Return of Disneyland's Fantasmic
July 24, 2017
Disneyland is celebrating the return of Fantasmic! with special snacks. Look for S'mores and Sour Watermelon Churros, Mickey-shaped Blackberry Beignets, a Lobster Mac and Cheese Hot Dog, a Teddi Berra Lavender Sparkler, and more! The snacks and treats are available throughout the park and for a limited time.
Copper Creek Grand Villa Photo Gallery
July 23, 2017
Photo gallery of the newly opened Copper Creek Grand Villa at Disney's Wilderness Lodge
New Blue Bayou Dining Package Available at Disneyland Halloween Party
July 21, 2017
There's also a new Blue Bayou Dining Package available on Mickey's Halloween Party nights. In addition to dinner it includes reserved viewing for the Frightfully Fun Parade. Package bookings open on July 24.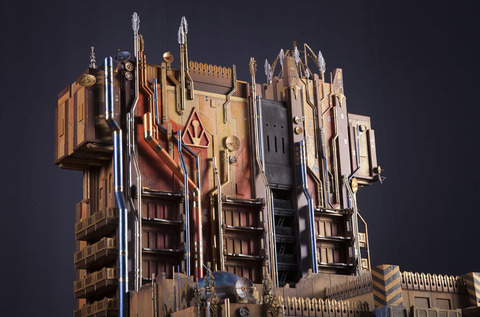 Resort Hotel Guests Enjoy Extra Hour at Guardians of the Galaxy
July 21, 2017
For a limited time, Disneyland Resort hotel guests can enjoy an "Extra" Extra Magic Hour at Guardians of the Galaxy - Mission: BREAKOUT! On Sunday, Monday, Wednesday and Friday nights from July 23 to 30, the attraction will be open to hotel guests for one hour after Disney California Adventure closes. Valid park admission and hotel key card are required.
Mobile Ordering Now Available at Cosmic Rays
July 20, 2017
Mobile Ordering through the My Disney Experience app is now available for Cosmic Ray's in the Magic Kingdom.