Walt Disney World News
Disney Cruise Line
Disneyland Resort
SeaWorld Orlando
Site News
News Around the World
News Filters:
---
Disneyland Resort Diamond Celebration Begins May 22!
January 29, 2015
Three sensational new nighttime spectaculars will dazzle guests at the Disneyland Resort when the Diamond Celebration begins Friday, May 22, 2015. Nighttime will glitter as never before when the latest technology and immersive special effects lift the "Paint the Night" parade and "Disneyland Forever" fireworks spectacular beyond anything seen in the past at Disneyland Park. In Disney California Adventure Park, a new "World of Color" show featuring Mickey Mouse will tell the story of Walt Disney and the Happiest Place on Earth through fountains, film, animation, a stirring musical score and amazing visual surprises.
Inaugural Star Wars Half Marathon Weekend Report
January 27, 2015
When runDisney announced that there would be a Star Wars Half Marathon Weekend at Disneyland in January 2015 there was a great disturbance in the Force, as though thousands of runners screamed for joy. When the event went on sale to the public in all race events were sold out in less than two hours.

The race weekend runs from January 15-18. Events include the Health and Fitness Expo Thursday-Saturday, the Star Wars 5K on Friday, the Star Wars 10K and Kids Races on Saturday, and the Half Marathon on Sunday. Runners participating in both the 10K and the Half Marathon have the opportunity to take on the Rebel Challenge, and earn an additional medal for completing both races.
Update on Disneyland Renovation Projects
January 27, 2015
Since this is the off season once again I focus on the refurbishments going on around the parks in this post, the full picture set includes my usual assortment of pictures as I roamed the parks. You can definitely tell it is off season by the list of closures, and more are on the way.
Be Our Guest Hidden Mickeys
January 27, 2015
I stood in line for lunch at Be Our Guest Restaurant in Magic Kingdom's Fantasyland. You guessed it: I waited quite a while in that line, but I did enjoy studying the impressive details around the Beast's Castle. What do you think about this image in the rock wall? It's on the back of the partial wall behind the check-in station, on the left side just as you walk onto the entrance bridge toward the restaurant. Do the three circles make a Hidden Mickey?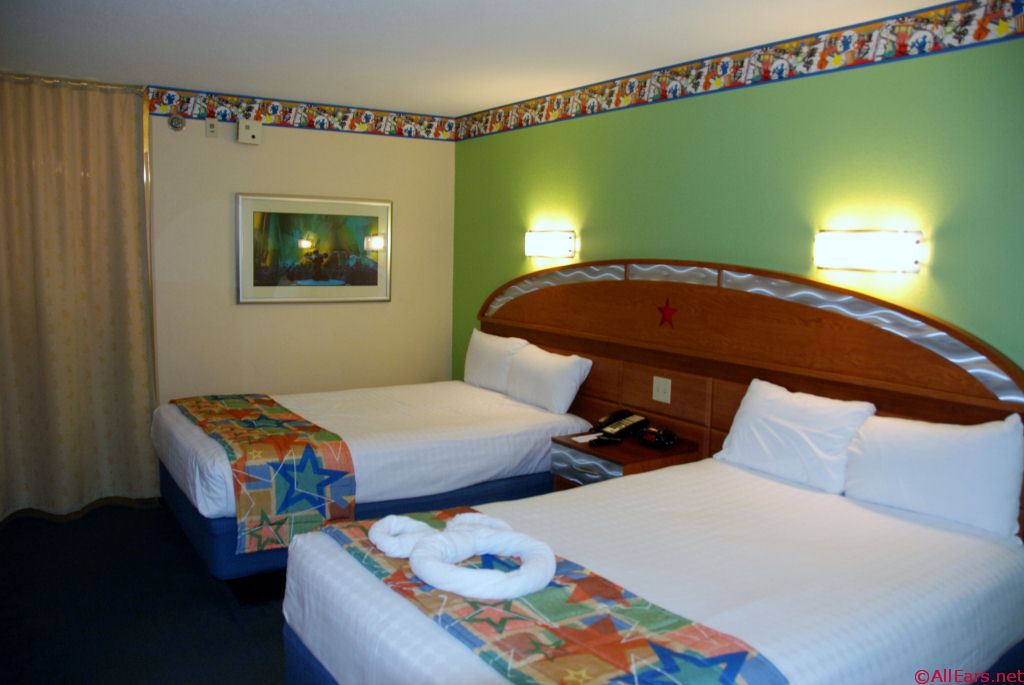 All Star Music Room Photos
January 27, 2015
As we update all our Disney Resort photos, here is the latest from the All Star Music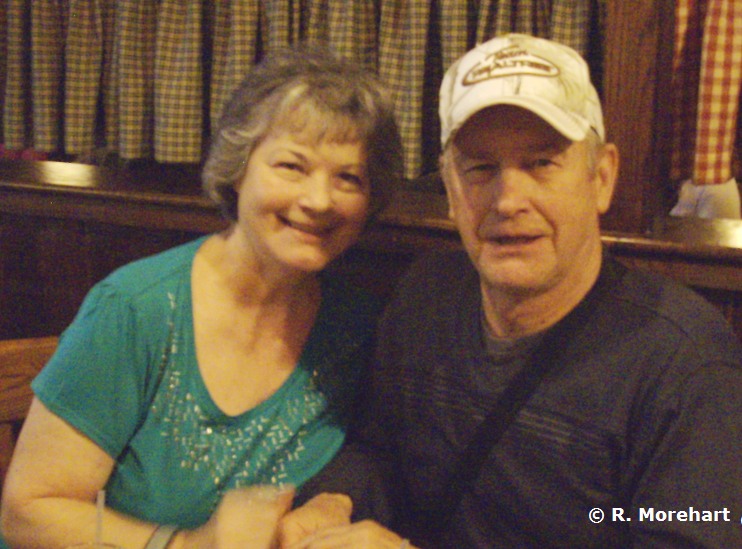 Seniors View of Walt Disney World
January 27, 2015
I've been reading touring plans, guide books and online reports, and found a lack of reports from seniors. I know that there are a lot of "us" out there who love going to Disney no matter what our age! We love the magic of it all and that we can be "10-year-olds" again the minute we step into Walt Disney World.

It is different for us, though. We are not able to walk as fast or do as much all at once as we once were -- but in no way does that stop us from enjoying Walt Disney World! In fact, now we try to go to WDW every year, and we will be going again in less than two weeks.
Strange Magic - Review
January 23, 2015
"Strange Magic," a new animated feature from Lucas film Ltd., tells the tale of the denizens of a fairy tale realm, and the hijinks that ensue when love--real and pharmaceutical--enters the picture. Blogger Jeanine offers her review!
Disneyland Renovation Projects Update
January 23, 2015
This picture set takes a look the state of some of the renovation projects going on around the resort.
Epcot for 8-Year-Olds? Learn Why!
January 23, 2015
Deb Wills talks with 8-year-old Carson Hamilton about his favorite park at Walt Disney World, Epcot! Hear what his favorite attractions in Epcot are and why he thinks any 8-year-old will love the park!
Win a Pin! Solve the Mid-Month Mousy Mindboggler!
January 19, 2015
Solve this Disney-themed crossword puzzle for a chance to win a collectible Disney pin! Deadline for entries is February 13!
Akershus Royal Banquet Hall Review
January 16, 2015
Ever wonder if the Princess Character Meal at Akershus Royal Banquet Hall is worth the $40++ it costs? Deb Koma and myself review the popular princess meal in this episode.

We tell you everything you need to know from the food, to the princesses to the uniqueness of this experience.
Focus on Epcot Photo Walk - 2/9/15
January 16, 2015
Join photographer Scott Thomas for this special Epcot Photo Walk.
2015 Flower and Garden Festival "Garden Rocks Concerts" Announced!
January 16, 2015
The "Garden Rocks Concerts" (formerly known as "Flower Power Concerts") for the 2015 Epcot International Flower and Garden Festival have been announced. Performances are at America Gardens Theatre at 5:30, 6:45 and 8 p.m. each Friday, Saturday and Sunday of the Festival.
Freeze the Night - DCA
January 15, 2015
Freeze the Night is part of the Frozen Fun that runs through April 30 at the Disneyland Resort. Freeze the Night event that takes place each evening in the Hollywood Land Backlot area of Disney California Adventure.
Frozen Fun at the Disneyland Resort
January 15, 2015
In this posting I will take a look at the Frozen Fun that runs through April 30. Pieces of this event have been open since December -- Arendelle was added to Storybook Land back on December 19 and there were soft openings of the other components over the days that followed. I covered Storybook Land in my December 19 postings. Below you will find pictures/video of the Hollywood Land changes for the event and the Sing-Along.
Arendelle Added to Storybook Land
January 15, 2015
Frozen Fun officially starts January 7, but a preview of the offerings was scheduled to start on December 20. As of Friday only one piece was ready to go and that was the Arendelle addition to Storybook Land. The rest of the offerings were still being worked on at the time
Wyoming Winter Wonderland Adventures by Disney Report
January 15, 2015
The adventure began in Jackson Hole, Wyoming, which is a quaint western town full of history, shops, and outdoor activities. We stayed in the historic, The Wort Hotel, which is located right in the heart of town. We opted to come a day early, as winter travel can bring winter delays and we didn't want to miss out on anything or be stressed.
2015 Epcot Food and Wine Festival Dates: September 25-November 16!
January 15, 2015
Dates for the 2015 Epcot International Food and Wine Festival have been released. The festival will start a bit later this year, on September 25, and will also run a bit later than usual, ending November 16. No further details have been released as yet.
Cinderella Movie Sneak Peek
January 12, 2015
Beginning January 17 through March 21, visit Disney's Hollywood Studios for an exclusive preview of the live-action film Cinderella at the ABC Sound Studio. From 10 a.m. until 30 minutes before park closing, catch the preview at the top and bottom of every hour.

Annual Passholders: On January 16 from 10 a.m. to 6 p.m., show your valid Pass and photo ID at the "Cinderella" Sneak Preview at the ABC Sound Studio at Disney's Hollywood Studios for priority access before the attraction opens on January 17 and get a complimentary magnet (while supplies last).
Grand Floridian Room Photos
January 08, 2015
As we slowly update all our Disney Resort photos, here is the latest from the Grand Floridian Resort and Spa