Walt Disney World News
Disney Cruise Line
Disneyland Resort
SeaWorld Orlando
Site News
News Around the World
News Filters:
---
Pic of the Week: Ice Cream at L'Artisan des Glaces in France
September 23, 2016
We recently had the opportunity to sample four amazing ice cream flavors (including the new Candied Peanuts with Peanut Butter Fudge) at L'Artisan des Glaces, the ice cream shop located in the France pavilion of Epcot's World Showcase. The gorgeous array of colorful scoops is one of our favorite Pics of the Week.
RECAP: Pixar Party 2016 - A Pin Celebration
September 23, 2016
Guest Blogger Carol Cruise relates her experiences at this year's Disney Pin Trading Event, Pixar Party 2016, which took place August 26-27 in Epcot.
Walt Disney World Swan and Dolphin Food and Wine Classic Coming October 28-29
September 23, 2016
he Walt Disney World Swan and Dolphin Food and Wine Classic will celebrate its seventh year October 28 - 29 at the Epcot Resort Area resort with its largest event to date featuring 50 food and wine stations, 10 seminars and opportunities to meet the award-winning chefs behind featured culinary masterpieces.
PHOTO WALK: Disneyland Resort Construction Updates
September 23, 2016
Contributing photographer Jason of disneygeek.com sends us these photos from his walk around the Disneyland Resort parks on Friday, September 16, 2016. Lots of construction is moving forward at these locations.
Muppets Show to Debut October 2 in the Magic Kingdom
September 23, 2016
Kermit the Frog, Miss Piggy, Fozzie Bear and The Great Gonzo arrive at Magic Kingdom Park on October 2 for the opening of their all-new, live show "The Muppets Present... Great Moments in American History." Hosted by James "J.J." Jefferson, town crier of Liberty Square, and Sam Eagle, the fiercely patriotic American eagle who is forever trying to set a high moral standard for the Muppets, this wacky new show is set to take place several times daily, just outside The Hall of Presidents.

Kilimanjaro Safari Welcomes Pelican Chicks
September 22, 2016
At Disney's Animal Kingdom, two pink-backed pelican chicks have hatched. Named for the color their backs turn during mating season, these birds fledge 70-85 days after hatching. As long as the nest remains intact, the pelicans will return to the same nest year after year. You can see the pink-backed pelicans and their chicks on Kilimanjaro Safaris, on an island in the Safi River.
Half-Price Voodoo Shrimp Served Tuesdays in September
September 22, 2016
House of Blues Orlando is offering its Voodoo Shrimp for half-off on Tuesdays during the month of September.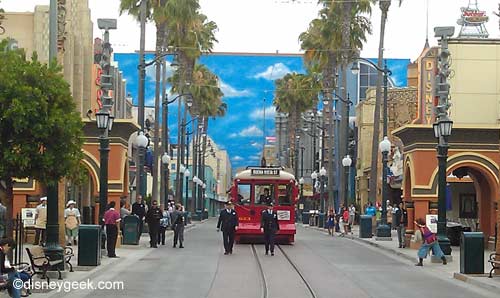 Doctor Strange Previews Presented in Hollywood Land
September 22, 2016
At Disney California Adventure, the preview of "Doctor Strange" (as described above for Walt Disney World) will be presented in 3D with special in-theater effects at the Sunset Showcase Theater in Hollywood Land.
Halloween Treats Flourish at Disneyland
September 22, 2016
Specialty eats at this year's Halloween Time at Disneyland include Jack Skellington Cake Pops and Marshmallow Wands, Poison Apple-themed Goodies, an Evil Queen Caramel Apple, Butterscotch Mickey Beignets, and more.
Upcoming Resort Refurbishments Updated
September 22, 2016
-- Coronado Springs Resort will undergo a hard goods refurbishment beginning November 2016.

-- Old Key West Resort's Sandcastle Pool will be closed for refurbishment January - February 2017.

-- The refurbishment dates for the Computer Pool at Pop Century Resort have been revised to October 31, 2016 to January 3, 2017.

-- Disney's Yacht and Beach Club Convention Center is undergoing expansion and renovation now through February 1, 2018.


D23 Fan Club Planning Fall Events
September 21, 2016
D23, The Official Disney Fan Club, is gearing up for two upcoming events:

-- Lunch with Disney Legend Glen Keane at the Walt Disney Studios on November 4. Tickets go on sale October 3 at 10 a.m. PT.

-- Destination D: Amazing Adventures on November 19 at Disney's Contemporary Resort. General Admission tickets are still available.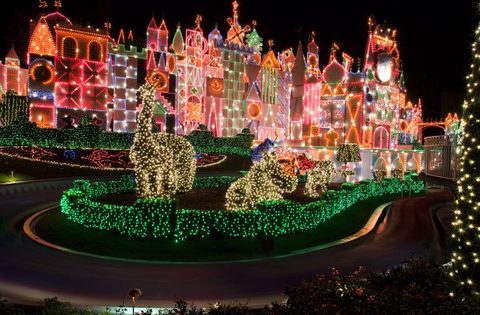 Festival of Holidays to Include Marketplace Booths
September 21, 2016
The Festival of Holidays is bringing new eats to Disney California Adventure from November 10, 2016, through January 8, 2017, in 14 Festival Marketplace Booths that will be "internationally inspired."
Hollywood Studios to Show Doctor Strange Preview
September 21, 2016
Beginning October 7, guests will be able to catch a 10-minute sneak preview of the upcoming film "Doctor Strange" at Disney's Hollywood Studios as part of the One Man's Dream attraction. "Doctor Strange" follows the story of world-famous neurosurgeon Dr. Stephen Strange who, in his quest for healing after a horrific car accident, discovers powerful magic in a mysterious place known as Kamar-Taj -- the front line of a battle against unseen dark forces bent on destroying our reality. The film opens in theaters in 3D on November 4, 2016.
Premium Reserved Seating Now Available at ESPN Club
September 21, 2016
Reserved premium seating with guaranteed viewing of your preferred sports game is now available at the ESPN Club on Disney's BoardWalk. These premium seats include all food and beverages up to a minimum amount. Cost is $75/adult and $25/child 3-9, plus tax and gratuity. "Big game" seats are available for college and NFL football games; NBA playoffs and finals; NHL playoffs and finals; MLB playoffs and finals; most soccer games. (Note that audio may not accompany your game.) Call 407-939-5656 at least 24 hours in advance to reserve.
Two Special Offers Announced for La Nouba
September 21, 2016
La Nouba by Cirque du Soleil announces two new special offers:

-- Now through December 16 tickets for children age 9 and under are half off with the purchase of at least one adult full-price ticket. With the discount, kids' tickets start at just $24.
-- Florida's hospitality employees can save up to 36 percent on show tickets every Thursday night October 4 through December 16. Employees who work in hotel lodging, event planning, theme parks, transportation, cruise line and restaurants can take advantage of the discount for themselves and up to five guests. Discounted ticket prices start at $48 (category 3).
For more information about either offer or to book, visit www.lanouba.com.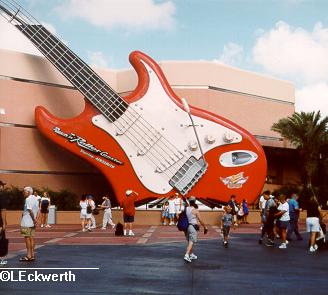 Rock 'n' Roller Coaster Facing Refurbishment in October
September 16, 2016
Rock 'n' Roller Coaster Starring Aerosmith will be closed for refurbishment from October 27 to November 9, 2016.
Tour the Treehouse Villas at Saratoga Springs - VIDEO
September 16, 2016
The treehouse villas recently went through a soft goods refurbishment. Take a look at the refreshed villas!
Festival Includes Chef Demonstrations and Book Signings
September 15, 2016
Chef demonstrations will be held at 3 p.m. on Tuesdays and Wednesdays from September 20 to November 9 at the Port of Entry, located at World Showcase Plaza. Chefs from around Epcot will re-create recipes from the Festival Cookbook, as well as other Festival favorites.
After the 3 p.m. Port of Entry demonstration on September 27 and 28, Chef Gregg Hannon and Pam Brandon, author of the Festival cookbook, will be on hand for a special signing.
Artists Richard Terpstra and Dave Holbrook will be in the Festival Center on September 23, from 4 to 5 p.m. for a Festival poster signing.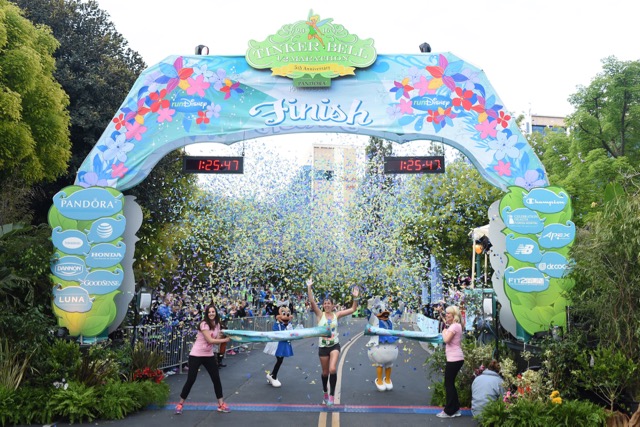 Tinker Bell Race Registration Opens
September 15, 2016
Early registration for the 2017 Tinker Bell Half Marathon Weekend opened Tuesday, September 13. General registration opens on Tuesday, September 20 at noon Eastern time. The event will again be held on Mother's Day weekend, May 11-14, 2017. Races include the Never Land 5K, Tinker Bell 10K, Tinker Bell Half Marathon, and Kids races. The Pixie Dust Challenge is available for those running both the 10K and half marathon.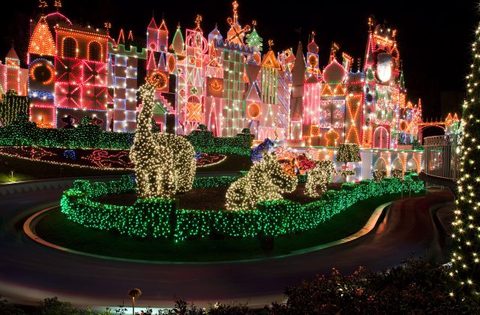 Holidays at Disneyland Return November 10
September 14, 2016
Holidays at Disneyland return November 10-January 8. In addition to favorites like "A Christmas Fantasy Parade", "Believe... in Holiday Magic" fireworks, and "it's a small world" Holiday, there will be some new offerings at Disney California Adventure. The new "World of Color - Season of Light" show will celebrate the season with classic holiday songs and memorable moments from Disney animated films. Also at Disney California Adventure is the new "Festival of Holidays", celebrating holiday traditions around the world with 14 themed international food and beverage market places, music groups, and cultural celebrations.