Walt Disney World News
Disney Cruise Line
Disneyland Resort
SeaWorld Orlando
Site News
News Around the World
News Filters:
---
"Frozen" Summer Returning to Disney Cruise Line
March 01, 2017
Disney Cruise Line guests can once again immerse themselves in the animated hit "Frozen" during Summer 2017, with experiences inspired by the film, including an exclusive new theatrical production, a spectacular deck party, storybook adventures ashore, character meet and greets, and more.
Win a Sushi-Making Tutorial with Chef Morimoto
March 01, 2017
Twelve lucky winners will be chosen to master the art of sushi-making under the watchful eye of Chef Masaharu Morimoto at Morimoto Asia at Disney Springs. The 45-minute tutorial will take place on Monday, March 6 from 6 to 7pm. The sweepstakes will close at noon on Friday, March 3. Enter for your chance to win HERE.
Mini-Disney "Paloozas" Raising Funds for Avon Walk for Breast Cancer
March 01, 2017
For the next week or so, Deb Wills will be holding mini-Disney "Paloozas" from her private collection. The entire sale price will go directly to her Avon Walk for Breast Cancer fund-raising efforts. Deb will pay for shipping to your US mailing address. Right now, she has a selection of Sorcerer of the Magic Kingdom cards up for sale. Check her blog daily for updates and new sales.
Frozen in a Bottle Fragrance Designer on Hand for Autographs
February 28, 2017
An item in the Orlando Sentinel reports that perfume designer Geir Ness will debut a new fragrance called Frozen in a Bottle this at the Norway Pavilion in Epcot. Ness, who says the scent has been in the works for nearly two years, will be on hand for autographs Wednesday through Sunday.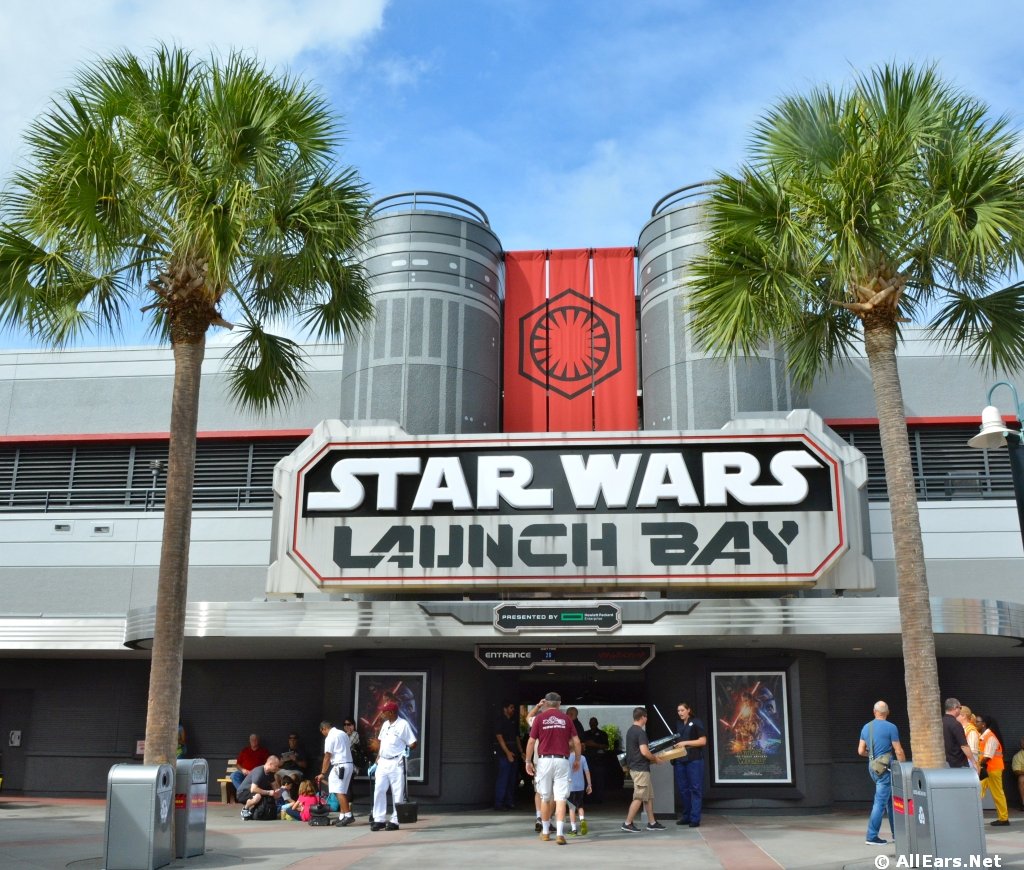 BB-8 Begins Meet-and-Greets Spring 2017
February 25, 2017
The loyal droid from Star Wars: The Force Awakens, BB-8, will begin regular meet-and-greet appearances at Star Wars Launch Bay sometime in Spring 2017.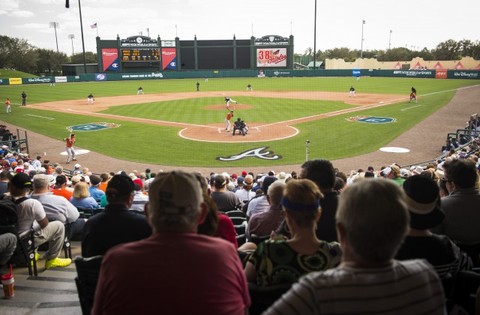 Atlanta Braves Set for 20th Year of Spring Training at Disney
February 25, 2017
This year, the Atlanta Braves will celebrate 20 years of Spring Training at ESPN Wide World of Sports Complex. Fans can see the Braves take on the Toronto Blue Jays on February 25 in the first of their 18 home games. Other notable matchups include the Boston Red Sox (March 3), New York Yankees (March 9) and Mets (March 10, 25 and 29). Fans are welcome to attend workouts (adult admission is $18, while child admission is $13) at ESPN Wide World of Sports Complex. Be sure to bring a marker, as you could have the opportunity to get autographs from your favorite Braves players during practices. There are still tickets available to Braves Spring Training games, which can be purchased through Ticketmaster outlets and at the ESPN Wide World of Sports Complex Box Office. For more information about the Braves schedule, tickets and more, visit www.espnwwos.com/braves.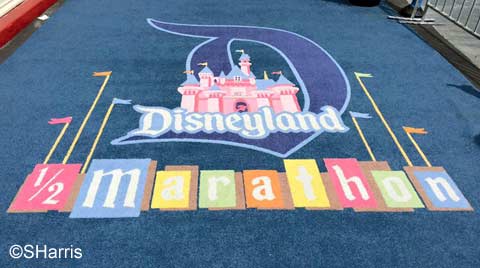 Disneyland Race Weekend Themes Announced
February 24, 2017
The 2017 runDisney Disneyland Half Marathon Weekend announced that its themes this year will celebrate some of Pixar's most beloved films. The themes for the event weekend (August 31 - September 3, 2017) will be:

Kids races: Up!
Disneyland 5K: The Incredibles
Disneyland 10K: Monsters University
Disneyland Half: Toy Story
Disneyland Double Dare: Pixar Animation Studios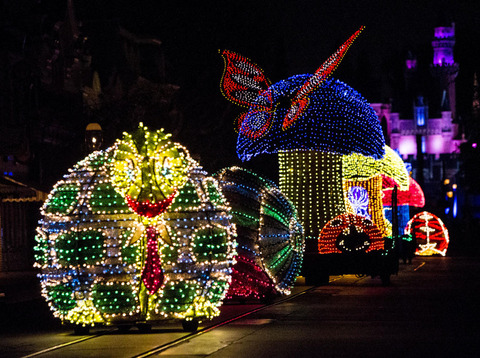 Main Street Electrical Parade Ends Run at Disneyland in June
February 24, 2017
The Main Street Electrical Parade will end its run at Disneyland on June 18, 2017. The "Fantasmic!" nighttime spectacular will return later this summer, date TBA.
Register Now for 25th Anniversary WDW Marathon Weekend
February 24, 2017
Registration for the events of 25th Anniversary of the Walt Disney World Marathon Weekend began last week. While the Dopey Challenge, 10K and 5K are sold out, space is still available for the Half Marathon, the Goofy Challenge, the full Marathon and the Kids Races. Visit rundisney.com for more details.
Bon Voyage Character Breakfast at Trattoria al Forno Starting April 2!
February 23, 2017
Trattoria al Forno at Disney's BoardWalk will launch a character breakfast this spring. The new Bon Voyage Breakfast will begin on April 2, and will give guests the opportunity to meet a variety of characters, including Rapunzel, Flynn Rider, Ariel and Prince Eric. This character dining experience, offered at breakfast only, will cost $34 for adults, $20 for children. Reservations are now open. To book, visit DisneyWorld.com/dining or call 407-WDW-DINE.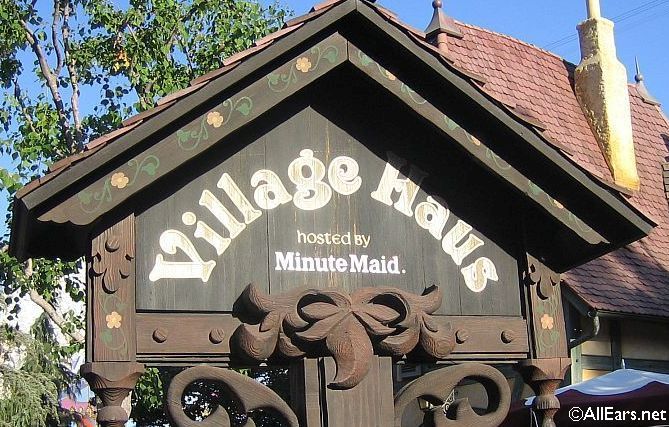 Disneyland Offers Beauty and the Beast Themed Dining
February 23, 2017
Disneyland is featuring Beauty and the Beast dining and snacks for a limited time. Starting February 24, the Village Haus Restaurant will transform temporarily into Red Rose Taverne, and "The Grey Stuff" will debut in several Disneyland dining locations.
Guests Can Take Photos With Oscar Statuette
February 23, 2017
From now until February 26, guests can take pictures with the iconic Oscar statuette at Walt Disney: One Man's Dream located inside Disney's Hollywood Studios, during regular park hours. You're encouraged to share your photos on Twitter as "My Oscar Moment" using the hashtag #Oscars to @WaltDisneyWorld. Jimmy Kimmel hosts The Oscars LIVE this Sunday, February 26 at 7 p.m. Eastern on ABC.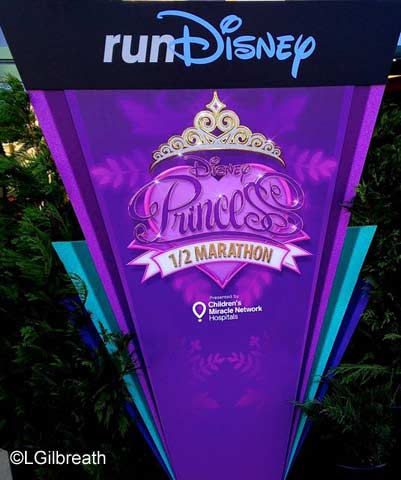 Princess Half Marathon Weekend Approaches
February 22, 2017
Disney Princess Half Marathon Weekend -- February 23-27: Races include 5K, Kids Races, 10K, and half marathon, as well as the Glass Slipper Challenge for those participating in both the 10K and half marathon.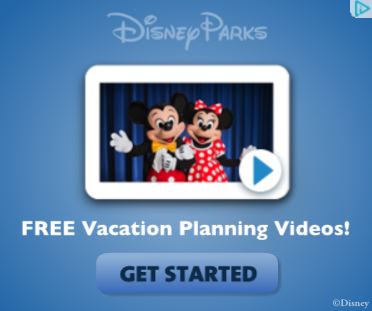 Get Your Disney Parks Planning DVD
February 22, 2017
Time to order your new Disney parks planning DVD. Choose either Walt Disney World or Disneyland.
"Celebration at the Top" Coming to California Grill
February 21, 2017
Celebration at the Top is a new dining event coming to California Grill at Disney's Contemporary Resort on Sunday evenings from February 26 to March 26. The event begins with check-in at the restaurant an hour before the evening's Magic Kingdom fireworks. Guests will enjoy canapes, sushi, flatbreads and other small plates, along with craft beers, California wines, cordials and coffee in the restaurant's private banquet rooms. Just before the fireworks begin, guests will be led to a private observation deck. Afterward, guests return to the private room for dessert, including chocolate confections and fruit tarts. Reservations for Celebration at the Top are now open by calling 407-WDW-DINE/407-939-3463. Cost is $99 per person, plus tax and gratuity. Complimentary valet parking is included.
Disney Cruise Line Announces 2018 Summer Sailings
February 21, 2017
Disney Cruise Line has announced summer 2018 sailings for the Disney Magic, Disney Wonder, Disney Fantasy, and Disney Dream.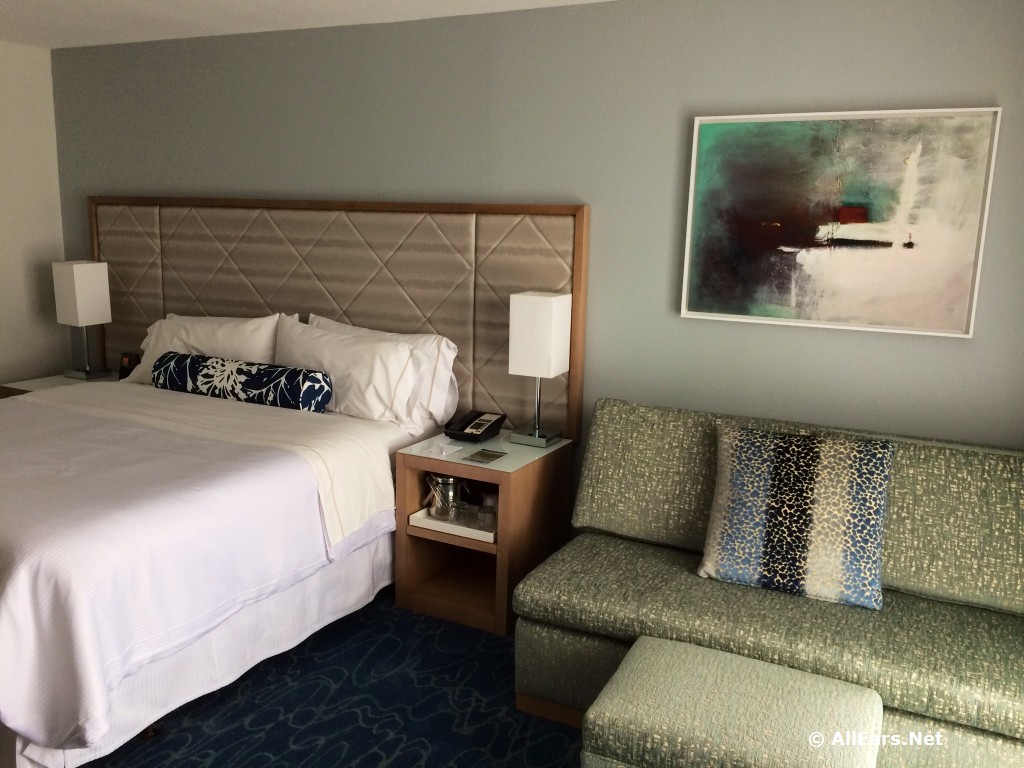 Walt Disney World Swan Resort Fact Sheet
February 21, 2017
A refreshed Fact Sheet for the Walt Disney World Swan resort is now online.
Brand New Saratoga Springs Photo Gallery
February 21, 2017
Over 300 new photos have replaced our previous Saratoga Springs photo gallery!
Maple Leaf Tickets Offers Old Ticket Pricing Thru 2/20
February 19, 2017
News Flash! Disney officially announced a price hike effective Sunday, February 12. MapleLeafTickets will still offer the old pricing through Monday, February 20th.
LAST CALL Registration Closes 2/22 - MouseAdventure March 4
February 18, 2017
Do you remember the first time you entered a Disney theme park and were entranced by its immersive environment, marveling at all of its wonderful details?

MouseAdventure, a puzzle hunt game, recreates that experience as players rediscover the Disney theme parks with a renewed focus. Design elements that you once rushed past on your way to the next ride now become the main attraction, drawing you in to appreciate the individual parts that make up the larger whole.