Disneyland Resort
Walt Disney World
Disney Cruise Line
Site News
News Around Disneyland
News Filters:
---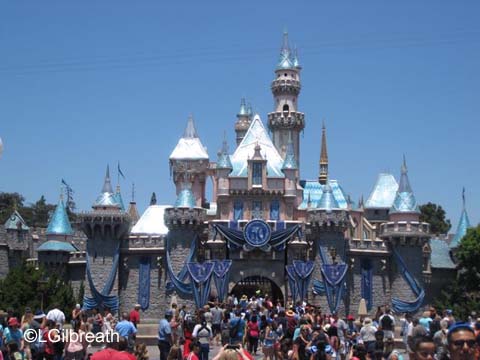 Southern California Annual Passport Available Again
September 29, 2016
The Southern California Annual Passport is once again available for purchase to residents of southern California. New sales of this passport were discontinued in 2014, though existing passholders were allowed to renew it. The pass has more than 130 blockout days, including all Saturdays, all of July, most holidays, and the busy weeks around Christmas and Easter. It is valid most weekdays September-June, and on selected Sundays. The price is $459.
2017 Discounts for U.S. Military Personnel
September 29, 2016
Active and retired U.S. military personnel can now purchase Disney Military Promotional Tickets for themselves and up to five additional family members or friends for both Walt Disney World and Disneyland Resort. In addition, active and retired U.S. military personnel can take advantage of specially priced rooms at select Walt Disney World and Disneyland Resort hotels. This offer is valid for stays most nights from Jan. 1 - Dec. 19, 2017, except for April 9-23, 2017.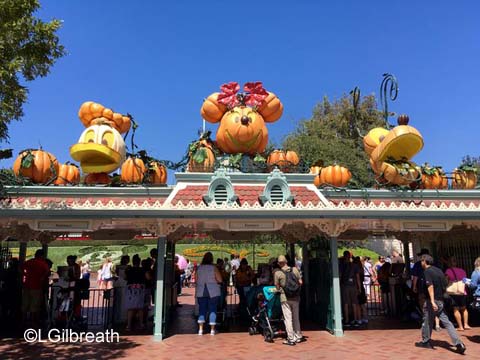 Headless Horseman Added to Disneyland Halloween Party
September 29, 2016
Mickey's Halloween Parties started at Disneyland on September 23. They are available on selected nights in September and October, including October 31. A number of the parties are already sold out. New this year is the appearance of the Headless Horseman in advance of the all-new Frightfully Fun Parade. The parade features Nightmare Before Christmas and Haunted Mansion characters and of course the Disney villains.
Sprinkles Coming to Disneyland's Downtown District
September 28, 2016
Sprinkles cupcake bakery, which recently opened in Walt Disney World's Disney Springs, will open its newest location in November in Disneyland Resort's Downtown Disney District. Handcrafted cupcakes in flavors like banana, carrot, salty caramel, strawberry and red velvet will be available, along with signature cookies, including snickerdoodle, salted oatmeal cornflake and peanut butter pretzel chip. Special dietary needs will be accommodated with vegan, gluten-free and sugar-free cupcake, cookie and sorbet options.
PHOTO WALK: Disneyland Resort Construction Updates
September 23, 2016
Contributing photographer Jason of disneygeek.com sends us these photos from his walk around the Disneyland Resort parks on Friday, September 16, 2016. Lots of construction is moving forward at these locations.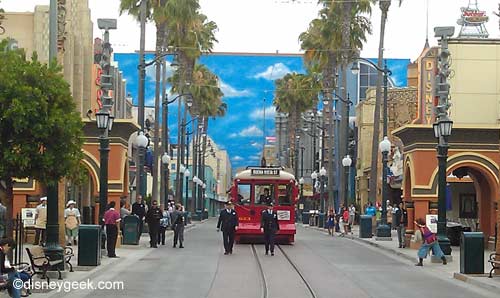 Doctor Strange Previews Presented in Hollywood Land
September 22, 2016
At Disney California Adventure, the preview of "Doctor Strange" (as described above for Walt Disney World) will be presented in 3D with special in-theater effects at the Sunset Showcase Theater in Hollywood Land.
Halloween Treats Flourish at Disneyland
September 22, 2016
Specialty eats at this year's Halloween Time at Disneyland include Jack Skellington Cake Pops and Marshmallow Wands, Poison Apple-themed Goodies, an Evil Queen Caramel Apple, Butterscotch Mickey Beignets, and more.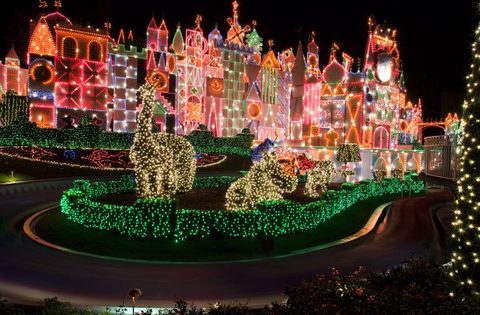 Festival of Holidays to Include Marketplace Booths
September 21, 2016
The Festival of Holidays is bringing new eats to Disney California Adventure from November 10, 2016, through January 8, 2017, in 14 Festival Marketplace Booths that will be "internationally inspired."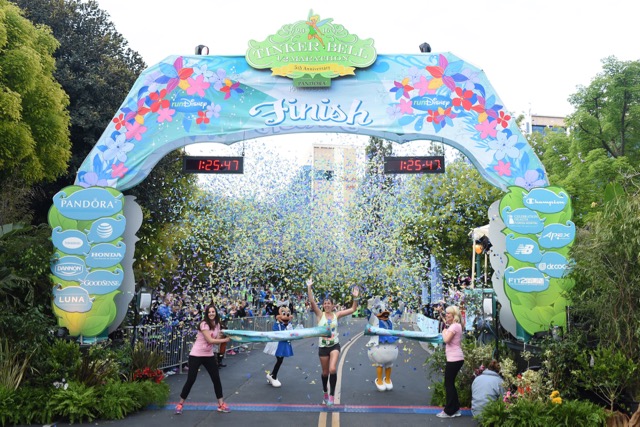 Tinker Bell Race Registration Opens
September 15, 2016
Early registration for the 2017 Tinker Bell Half Marathon Weekend opened Tuesday, September 13. General registration opens on Tuesday, September 20 at noon Eastern time. The event will again be held on Mother's Day weekend, May 11-14, 2017. Races include the Never Land 5K, Tinker Bell 10K, Tinker Bell Half Marathon, and Kids races. The Pixie Dust Challenge is available for those running both the 10K and half marathon.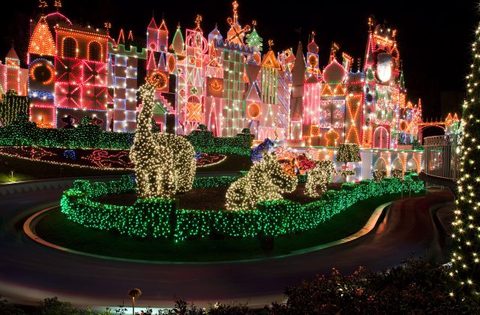 Holidays at Disneyland Return November 10
September 14, 2016
Holidays at Disneyland return November 10-January 8. In addition to favorites like "A Christmas Fantasy Parade", "Believe... in Holiday Magic" fireworks, and "it's a small world" Holiday, there will be some new offerings at Disney California Adventure. The new "World of Color - Season of Light" show will celebrate the season with classic holiday songs and memorable moments from Disney animated films. Also at Disney California Adventure is the new "Festival of Holidays", celebrating holiday traditions around the world with 14 themed international food and beverage market places, music groups, and cultural celebrations.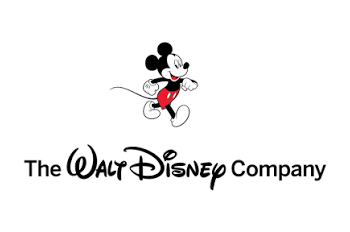 2016 Financial Results for Walt Disney Company Announced November 10
September 14, 2016
The Walt Disney Company (NYSE: DIS) will discuss fiscal full year and fourth quarter 2016 financial results via a live audio webcast beginning at 5 p.m. EST / 2 p.m. PST on Thursday, November 10, 2016. Results will be released after the close of regular trading on November 10, 2016. To listen to the webcast, point your browser to www.disney.com/investors. The webcast presentation will be archived.
Disneyland Half Marathon Weekend
September 13, 2016
Christopher Schmidt, back again to bring you a review of the 2016 Disneyland Half Marathon Weekend.

The Expo itself was a breeze this year. Admittedly I don't spend a ton of time shopping, and do not engage in the Official Race Merchandise madness at all. When the Expo opened, there was a healthy and eager crowd, but they did not overwhelm the volunteers dispensing bibs and shirts; my primary areas of concern. Jeff Galloway was again in attendance, of course. He was, again, exceedingly generous with his time; hanging around before and after his speaking engagement to meet and talk to participants and fans.
PHOTO UPDATE: Disneyland Resort
September 10, 2016
Contributing photographer Jason of disneygeek.com sends us these photos from his trip to the parks on Friday, September 2, 2016. Since it's been just a week since his last visit, he focused primarily on the Disneyland Half Marathon weekend, along with a few scattered updates.
Check Into the Twilight Zone Before it Checks Out
September 02, 2016
For the next few months, we invite you - if you dare - for a special celebration of The Twilight Zone Tower of Terror leading up to its final check-out on January 2, 2017. The salute kicks off during Halloween Time at the Disneyland Resort, September 9 through October 31. The spookiest time of the year is the perfect time to experience this attraction before it checks out of Disney California Adventure park.
Disneyland Announces 2017 Ambassadors
September 02, 2016
On September 1, during a celebratory cavalcade down Main Street, U.S.A., cast members Mikey Trujillo and Alexa Garcia were introduced as the 2017-2018 Disneyland Resort Ambassador Team, representing the Resort and its 29,000 cast members.
Latest Walk-Around from Disneyland
September 02, 2016
Contributing photographer Jason of disneygeek.com sends us these photos from his trip to the parks on Friday, August 26, 2016.
Halloween Time at the Disneyland Resort Starts Sept. 9
September 02, 2016
Halloween Time at the Disneyland Resort offers two new reasons for guests to visit this year -- a special celebration at The Twilight Zone Tower of Terror with a chance to "drop in" like never before, and the debut of the "Frightfully Fun Parade" at Mickey's Halloween Party, a separate-ticket event. The parade features some popular Disney villains and a procession of grim, grinning ghosts, while The Headless Horseman of Sleepy Hollow appears for the first time at Mickey's Halloween Party.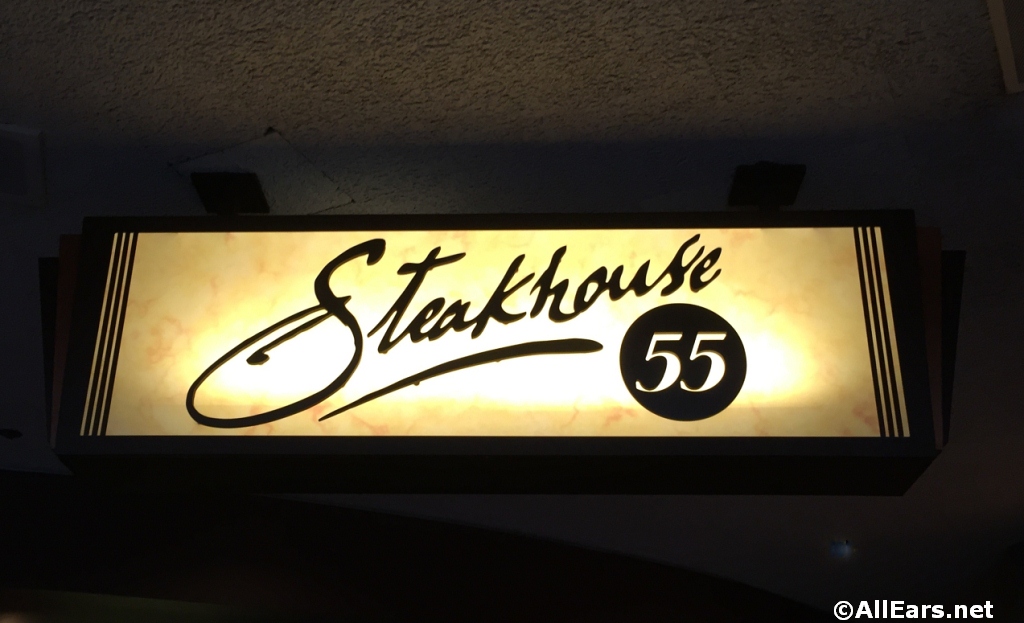 New Disney Cookbook Focuses on Sweet Treats
August 29, 2016
A new Disney cookbook, "Delicious Disney Sweet Treats," has been released. It features 40 recipes from the pastry chefs at Walt Disney World Resort, Disneyland Resort, Aulani, A Disney Resort and Spa and Disney Cruise Line. The book includes sweets such as the madeleines from Chefs de France at the France pavilion at Epcot, the Warm Apple Butter Cake from Steakhouse 55 at the Disneyland hotel and the Mom's Favorite Chocolate Peanut Butter Layer Cake from 50's Prime Time Cafe at Disney's Hollywood Studios. Each recipe has been tested in a home kitchen to make it easier to re-create a vacation favorite.
DCA Annual Passholder Days Include Special Offerings
August 24, 2016
Disney California Adventure will have special offerings for its Annual Passholders during "AP Days," every day from September 6 to October 2. Activities will be centered around Stage 12 in Hollywood Land and the Paradise Garden Gazebo. Guests can receive a series of complimentary buttons created for Annual Passholders (while supplies last), complimentary recipe cards, a red carpet photo op and more.
Third Fiscal Quarter Earnings Reported by Walt Disney Company
August 21, 2016
The Walt Disney Company reported quarterly earnings of $2.6 billion for its third fiscal quarter ended July 2, 2016, an increase of $114 million over the prior-year quarter. Diluted earnings per share (EPS) for the quarter increased 10 percent to $1.59 from $1.45 in the prior-year quarter. The Walt Disney Company hosted a conference call on August 9 to discuss this quarterly report. The discussion is available via replay at www.disney.com/investors through August 23, 2016 at 7 p.m. EDT/4 p.m. PDT.