Disneyland Resort
Walt Disney World
Disney Cruise Line
Site News
News Around Disneyland
News Filters:
---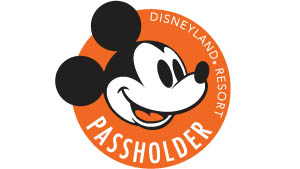 Discounted Hopper Tickets Available for Disneyland AP
June 24, 2018
From now through September 3, Annual Passholders can save up to 40 percent on the purchase of an adult one-day park hopper ticket for a friend. The passholder must purchase the tickets (limit of two) in person. Passholder's pass must be valid on day of purchase, and the tickets are only valid on day of purchase. Prices: Value Season: $89; Regular Season: $99; Peak Season: $109.
Pixar Pier Now Open at Disney California Adventure!
June 22, 2018
All things Pixar are kicking off summer at the Disneyland Resort as Pixar Pier opens at Disney California Adventure Park on Saturday, June 23, 2018. Beloved Pixar stories and characters come to life in this newly reimagined land that features the thrilling Incredicoaster and Pixar Pal-A-Round attractions, imaginative neighborhoods, Pixar-inspired food, the Lamplight Lounge, plus exciting entertainment and more. Guests will experience the wonderful worlds of Pixar in incredible new ways on this seaside waterfront at the Disneyland Resort.
Related Links:
-- PHOTOS: Paint the Night Parade with the New Incredibles Float!
-- PHOTOS: First Look at Pixar Pier!
-- VIDEO: POV Ride-through of the New Incredicoaster
-- VIDEO: Lamplight Lounge/Pixar Pier Food Overview
-- Inside Out Emotional Whirlwind Attraction Coming in 2019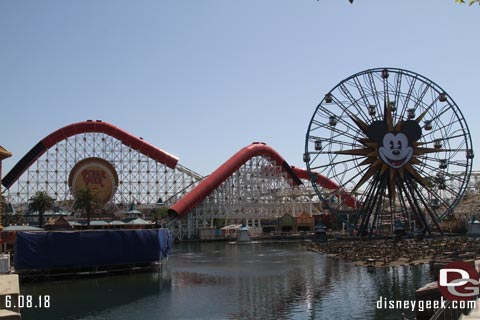 Pixar Pier Opens at DCA on June 23
June 19, 2018
Pixar Pier opens at Disney California Adventure on June 23. The area will include two re-imagined attractions: the Incredicoaster and Pixar Pal-A-Round, as well as the new Lamplight Lounge restaurant. There will be several new quick service dining locations: Jack-Jack's Cookie Num Num's, Poultry Palace, Senor Buzz Churros, and Angry Dogs. Tickets are still available for the Pixar Pier Premiere party on June 22, where guests will get an advance look at the new area and an opportunity to experience attractions, entertainment and the new food offerings.

EDITOR'S NOTE: AllEar's.net's Jeanine Yamanaka and Laura Gilbreath will be attending the Pixar Pier media event on June 21-22, so watch for their tweets and updates.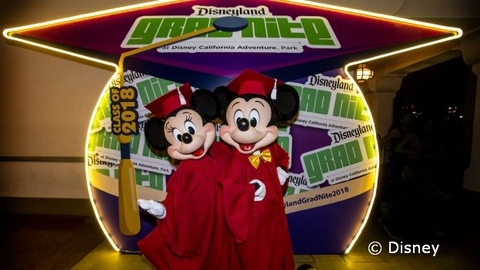 Grad Nite Returning to DCA in 2019
June 19, 2018
Grad Nite will return to Disney California Adventure park on select dates in May and June 2019:
May 10, 11, 17, 18, 21, 22, 28, 29, and 31
June 4, 5, 7, 8, 11, 12, and 14
Registration for 2019 Grad Nites opens early this fall.

Disneyland Resort Updates: Pixar Pier, Pirates, More
June 18, 2018
Blogger Laura Gilbreath made a visit to the Disneyland parks on Friday, June 15, to check out the new additions to Pirates of the Caribbean, the 2018 Disneyland All-American College Band, and the progress on Pixar Pier.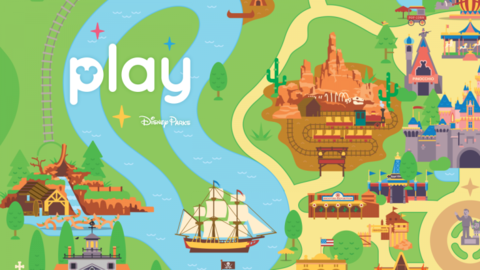 Play Disney Parks App Coming This Summer
June 17, 2018
The Disney Parks Blog has shared a sneak peek of the all-new Play Disney Parks mobile app that is coming to the Disneyland and Walt Disney World Resorts this summer. Play Disney Parks will allow guests to play with family and friends while waiting in line for favorite attractions. Guests can also earn and share digital collectibles when they receive themed achievements, earned for experiences both in the app and across the Disney parks. The Play Disney Parks app is available now for preorder on the App Store and Google Play.
Disneyland Resort Photo Update: 6/8/18
June 15, 2018
Take a look at what's new and what's changing all around Disneyland Resort in these photos sent from our contributing photographer Jason of disneygeek.com. Some short snippets of Star Wars: Galaxy's Edge construction along with updates on Pixar Pier, too.
Disneyland Halloween Party Tickets On Sale
June 15, 2018
Tickets for the upcoming Mickey's Halloween Party during Halloween Time are on sale to the general public, Annual Passholders, DVC Members and Disney Visa Card Holders.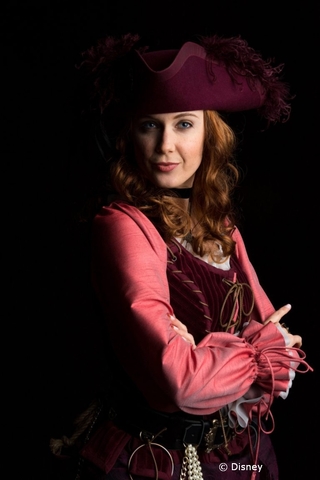 Redd the "Brassy Buccaneer" Appears Tomorrow in Disneyland
June 07, 2018
A date has been set for the debut of Redd, the "brassy buccaneer" who will soon be making appearances at Disneyland's New Orleans Square. Redd will be arriving this Friday, June 8.
Park-specific AP Blockout Day Calendars Coming to Disneyland
June 02, 2018
As of June 2019, the Disneyland Resort Annual Passport program will move to park-specific calendars. Blockout dates may apply to one or both parks on the same day depending on the type of pass purchased.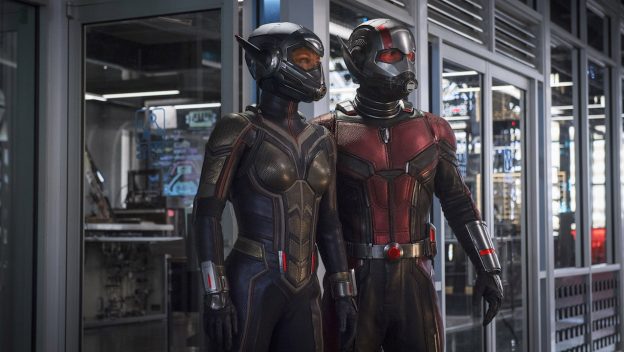 Disneyland Sneak Preview of "Ant-Man and The Wasp"
May 28, 2018
For a limited time from June 8 - July 15, Disneyland guests can get an advance look at scenes from "Ant-Man and The Wasp," presented at the Tomorrowland Theater. In the aftermath of "Captain America: Civil War," Scott Lang must once again put on the suit and learn to fight alongside The Wasp as the team works together to uncover secrets from the past.
Additional Detail on the Lamplight Lounge
May 28, 2018
A preview of the new Lamplight Lounge, opening at Disney California Adventure on June 23. Includes a sneak peek at some of the food and beverage items.
Pixar Pier Sneak Peek
May 28, 2018
New information and details on Pixar Pier, opening June 23 as Disney California.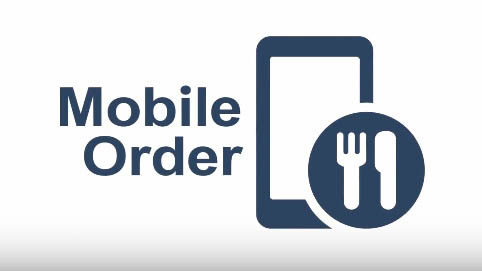 Mobile Order Now Available at Disneyland
May 28, 2018
Guests can use Mobile Order on the Disneyland app to order food and beverage in advance from fifteen restaurants across the two theme parks. Item customization and allergy-friendly menu items are available.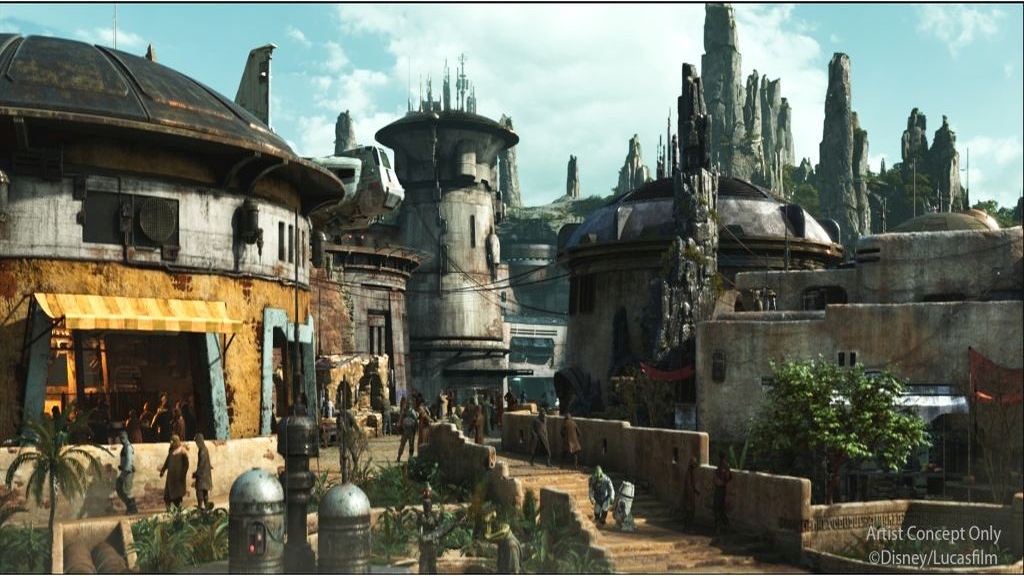 Star Wars: Galaxy's Edge Opening Seasons Announced
May 28, 2018
Scott Trowbridge, Portfolio Creative Executive, Walt Disney Imagineering, announced on the Disney Parks Blog today that Star Wars: Galaxy's Edge will open in summer 2019 at Disneyland Resort and in late fall 2019 at Walt Disney World Resort, putting a more definitive time frame on the new lands. He also shared a sneak peek at these immersive lands in a short video.
Related Links:
-- Black Spire Outpost - Village in Star Wars: Galaxy's Edge
-- Finding Star Wars Around the World Until Galaxy's Edge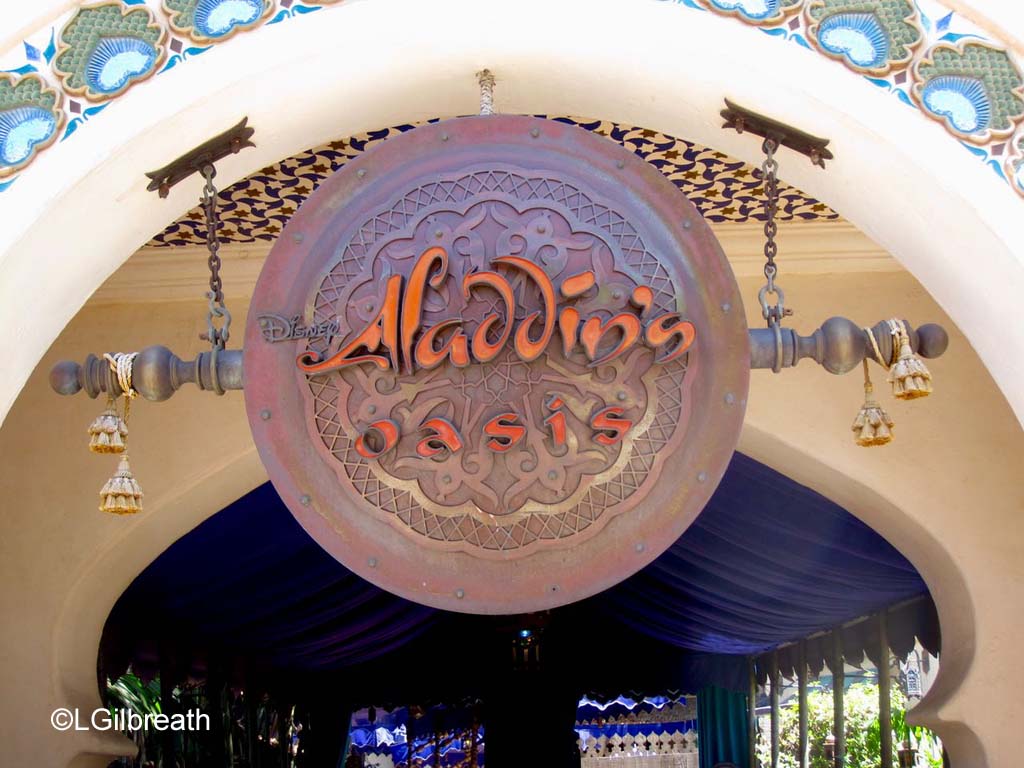 Aladdin's Oasis Transforming into Tropical Hideaway
May 26, 2018
The former Aladdin's Oasis in Disneyland is being transformed into a new dining experience called Tropical Hideaway, where guests will be able to "rub elbows" with skippers in the midst of a traders' market that will feature the "flavors of the tropics."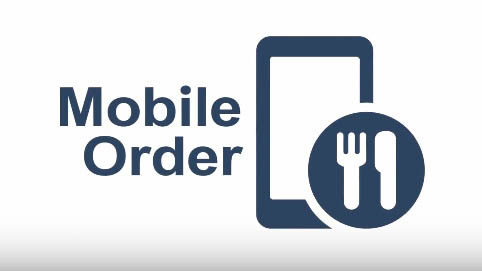 Mobile Ordering Coming Soon to Disneyland and DCA
May 25, 2018
Mobile Ordering is coming soon to Disneyland and Disney California Adventure. Guests will be able to use the Disneyland App to order from six Disneyland locations: Bengal Barbecue, Galactic Grill, Gibson Girl, Hungry Bear, Jolly Holiday Bakery and Red Rose Taverne. Nine dining locations in Disney California Adventure will participate: Award Wieners, Clarabelle's, Cocina Cucamonga, Corn Dog Castle, Flo's V8 Cafe, Lucky Fortune Cookery, Pacific Wharf Cafe, Paradise Garden Grill and Smokejumpers Grill. Annual passholder discounts and order customization, including allergy-friendly offerings, will be available on the app.

EDITOR'S NOTE: Mobile ordering at Walt Disney World has been highly successful. Read about it at http://allears.net/din/mobile-food-and-beverage-ordering.htm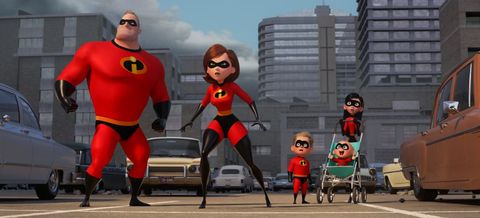 Sneak Preview of "Incredibles 2" Playing in DCA and Hollywood Studios
May 24, 2018
The Walt Disney Presents theater in Disney's Hollywood Studios is now offering a limited-time sneak preview of the first 10 minutes of Disney-Pixar's "Incredibles 2," in theaters on June 15. (Now through July 8, the preview is also running at the Sunset Showcase Theater in Hollywood Land at Disney California Adventure.)
Incredicoaster Opens June 23
May 23, 2018
Additional information, scene descriptions, and fun facts about the Incredicoaster, opening June 23 at Disney California Adventure.
Food and Beverage with a Pixar Twist at Pixar Pier
May 23, 2018
New dining options will include the Lamplight Lounge, a California gastro-pub offering signature cocktails and new menu items. Other Pixar-inspired locations include Angry Dogs, Senor Buzz Churros, and Poultry Palace.