Walt Disney World News
Disney Cruise Line
Disneyland Resort
SeaWorld Orlando
Site News
News Around the World
News Filters:
---
Disney's Vero Beach Resort In-depth Report
August 27, 2014
We all know that vacationing at Walt Disney World may not always be the most relaxing experience. Waking up early in the morning to get to the parks for opening, running from attraction to attraction, dealing with the heat and the crowds, it can be a physically, mentally, and emotionally draining experience. Sometimes it may even feel like you need a vacation from your vacation. Wouldn't it be great if there was somewhere nearby that you could go to relax and unwind for a few days following all of this? Or maybe you are just looking for the kind of vacation where you can sit by the pool or at the beach without having to worry about running around from place to place? Fortunately, Disney has just the place and this hidden gem is located conveniently close to Walt Disney World. Disney's Vero Beach Resort is the perfect escape and a great way to end a Disney vacation or be a vacation unto itself.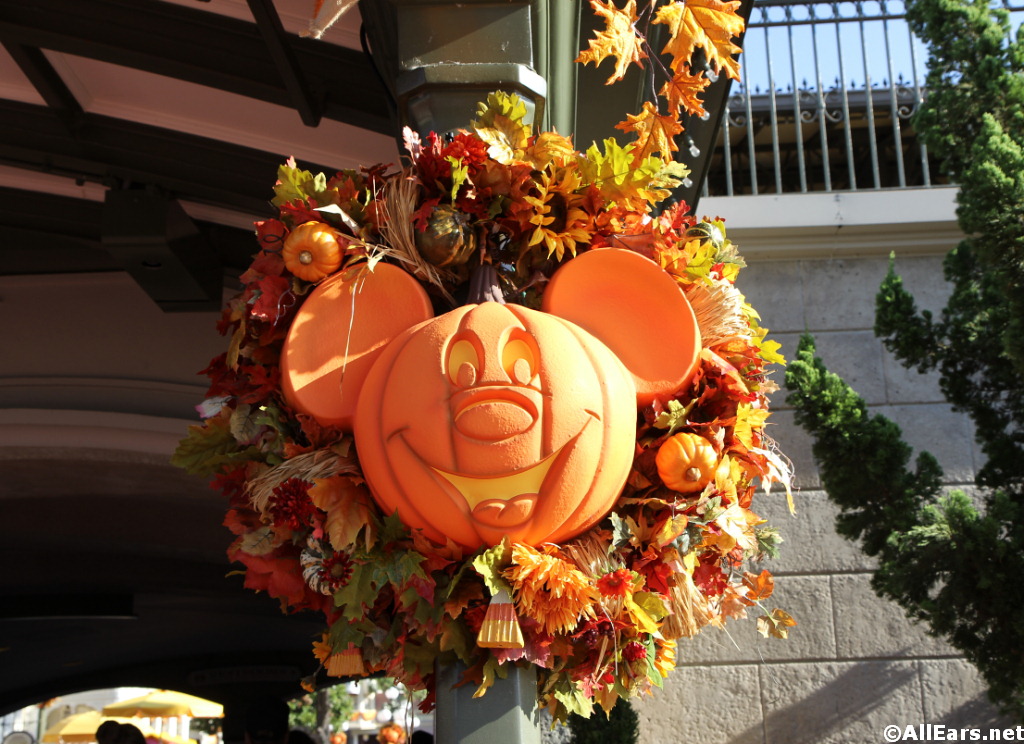 Mickey's Not So Scary Halloween Party Starts September 1st
August 27, 2014
Mickey's Not So Scary Halloween Party runs on select nights from September 1st - October 31st (10/31 Sold Out).
Be in the know with our tips and suggestions plus videos and photos!
Related Links:
-- What's New at the 2014 Mickey's Not So Scary Halloween Party

Disneyland Half Marathon Preview
August 27, 2014
This weekend, August 28-31, is Disneyland's Half Marathon weekend. (This is #9, for those keeping track of such things - like me.) Events include the Health and Fitness Expo Thursday-Saturday, the Family Fun Run 5K on Friday morning, the Disneyland 10K and Kids Races on Saturday, and the Half Marathon on Sunday. The Dumbo Double Dare race challenge, where participants run both the 10K on Saturday and the half marathon on Sunday, will be held for the second time.
Villains Unleashed Event - Frightfully Bad!
August 24, 2014
On Saturday night, August 23rd, I attended the special ticketed event at Disney's Hollywood Studios called Villains Unleashed. I didn't have such a great experience. My blog tells the good, the bad and the ugly. I wish my experience had been a happier one.
Disneyland Resort Photo Update 8/15/2014
August 24, 2014
Contributing photographer Jason of disneygeek.com sends us these photos from his trip to the parks on Friday, August 15, 2014. This week's highlights include the All-American College Band and a stop at the Haunted Mansion, which celebrated its 45th anniversary.
Saratoga Springs Video Gallery
August 22, 2014
Comprehensive videos of Disney's Saratoga Springs Resort and Spa including overview, one bedroom villa, dining locations and pool areas.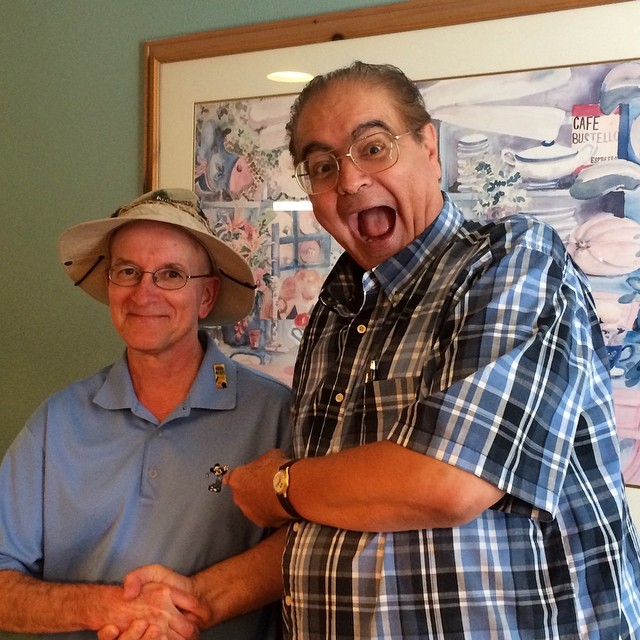 VIDEO: August 17 Meet with the AE Team and Steve Barrett and Jim Korkis
August 22, 2014
Ever wonder what an AllEars.Net meet is like? The AllEars.Net Team held a meet and greet in an Old Key West grand villa on August 17 with special guests Steve Barrett (Hidden Mickey Guy) and author Jim Korkis. See what it was all about in AllEarsNet TV Show 14!
"Move It, Shake It, Dance and Play It" to Debut in Fall!
August 22, 2014
This fall, this street party gets new music, new characters, a new way for you to be part of the show... and a new name: Move it! Shake It! Dance and Play It! Street Party. The fun begins on Main Street, U.S.A., as favorite Disney characters, including new additions Stitch and Phineas and Ferb, parade toward Cinderella Castle as the emcee, stilt walkers, and others encourage everyone to join in. Once in the Central Plaza, hosts Mickey Mouse, Minnie Mouse, Donald Duck, and Goofy appear atop giant gift boxes, leading everyone in a medley of remixed classic party songs. The audience also gets to vote for one of three current hits during the "Play It!" part of the show. The "Move it! Shake It! Dance and Play It!" Street Party will be presented several times daily, starting this fall.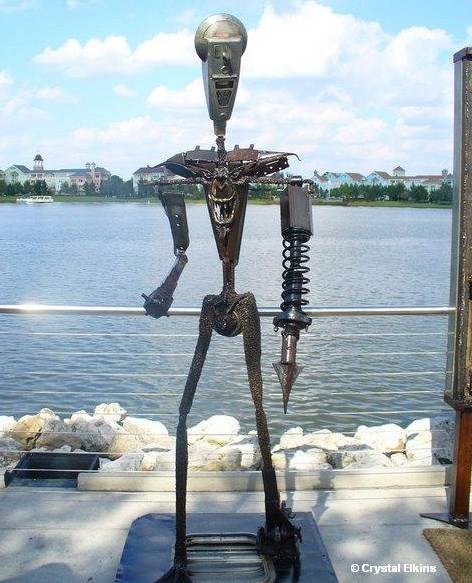 No Festival of the Masters in 2014
August 22, 2014
The Downtown Disney area is undergoing the largest expansion in its history, as it transitions to becoming Disney Springs. The Disney Parks Blog has reported that since much of the area that traditionally houses the Festival of the Masters is unavailable due to expansion work, the event will not be held this year.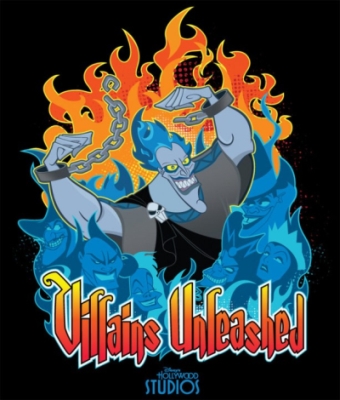 Villains Unleashed at Disney's Hollywood Studios 8/23/14
August 21, 2014
The one-time only event, Villains Unleashed, will be held Saturday night, August 23, 2014, at Disney's Hollywood Studios.
Related Links:
-- Event Guide Map

A Baby Gorilla Born at Animal Kingdom
August 21, 2014
Born Aug. 7 to mother Azizi and father Gino, the healthy infant has already become an integral member of his family group, which includes two other adult females, Kashata and Benga and a four-year-old female named Lilly.
Mac N Cheese Competition Orange County Convention Center
August 21, 2014
Need a fun, inexpensive activity in Orlando for your family this weekend?

Look no farther than the Orange County Convention Center, which is the location for the first O-Town MacDown on Saturday. Sponsored by SeaWorld, the competition gives professional chefs and amateur cooks the opportunity to vie for the title of Orlando's Mac-n-Cheese Champion. And attendees will benefit from their efforts with an invitation to sample their creations.
Turf Club at Saratoga Springs Review
August 21, 2014
My friend Donald and I recently ate dinner at the Turf Club located at Disney's Saratoga Springs. The Turf Club Bar and Grill is located just off of this lounge and offers understated sophistication. Although I've never been to a private racetrack club/restaurant, I somehow imagine this is what it would be like.
Saratoga Springs Resort and Spa - Review
August 21, 2014
Actually, it was only a year and a half ago that I stayed at Saratoga Springs and wrote a review, so this resort was low on my list for a relook. However, a good friend of mine had some Disney Vacation Club (DVC) points that were expiring and offered them to me at the last minute. (Thank you, David.) With such short notice, Saratoga Springs was the only resort I was able to book for four nights.

After an extensive look around Saratoga Springs, I could see no changes in and about the resort. When I returned home, I went through my pictures from 2013, looking for differences I may have missed during my visit. I could find only one worth mentioning (more on this later). I'm sure some small things have been altered, but they certainly were not obvious to me. Because I have nothing earth-shattering to report, this article will be about some of the things I experienced during my stay.
Win a Pin! The Mid-Month Mousy Mindboggler!
August 16, 2014
Around the middle of each month, we post an all-new puzzle in the AllEars.Net Guest Blog. The subject of the puzzle will vary, and the winner of the challenge gets a collectible Disney pin!
Disneyland Resort Photo Update 8/8/2014
August 16, 2014
Contributing photographer Jason of disneygeek.com sends us these photos and short videos from his trip to the parks on Friday, August 8, 2014. This week's update takes a look at the All-American Marching Band, the Grand Californian resort's construction work, and new Halloween merchandise in the shops.
Preview of New Film Short 'Feast'
August 16, 2014
Guest photographer Jason recently attended an event at the Walt Disney Studios in Burbank and spent the day in the Roy E. Disney Animation Building. He started the day off with a screening of "Feast," which will be the short accompanying "Big Hero 6" in theaters starting November 7, 2014.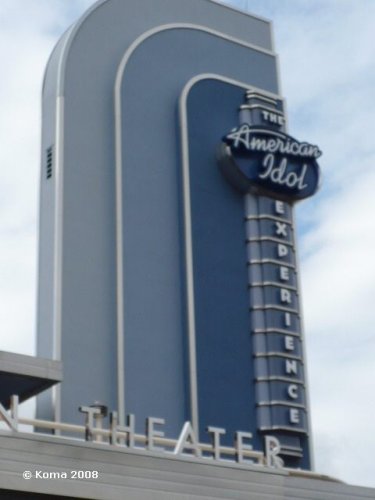 American Idol Experience to Close August 30!
August 16, 2014
American Idol Experience at Disney's Hollywood Studios will close earlier than previously announced, according to an item in today's Orlando Sentinel. The last day for the attraction, based on Fox TV's singing competition, will be August 30. In June, Disney said the curtain would drop on the theme park show sometime in January 2015. The changes are part of the continuous review of the company's entertainment options, a Disney World spokesman said Friday. Disney is not ready to announce plans for the space, he said.
Halloween Card for Sorcerers of the Magic Kingdom
August 12, 2014
Ever since the Sorcerers of the Magic Kingdom game debuted in early 2012, special cards have been issued for Mickey's Not So Scary Halloween Party and also Mickey's Very Merry Christmas Party. 2014 is no different.
So You Want to Build a Pirate Room?
August 11, 2014
In this episode of AllEarsNet TV, Jack Spence shows us to his Pirate Guest room, how he built it and some of the cool pirate items he's collected over the years.