Walt Disney World News
Disney Cruise Line
Disneyland Resort
SeaWorld Orlando
Site News
News Around the World
News Filters:
---
5th Annual Great Irish Hooley at Raglan Road Labor Day Weekend!
July 28, 2016
New live music and dance entertainment, fresh menu creations and plenty of craft beer and cocktail options are on tap Labor Day weekend Sept. 2-5 during the 5th annual Great Irish Hooley at Raglan Road Irish Pub and Restaurant.
New Sports Venue Coming to ESPN Wide World of Sports Complex
July 28, 2016
In February, Walt Disney World Resort announced plans to build a new sports venue at ESPN Wide World of Sports Complex. Today, Disney released a look at the new venue, which will be adjacent to the Jostens Center. The venue will feature a flexible design that can be used as one large competition space capable of seating more than 8,000 fans, or it can be configured into as many as four separate competition areas. It also can be configured to host a variety of other sports, such as basketball and volleyball, as well as concerts. Upon its completion, which is expected within the next 18 months, it will be the only venue of its size in America specifically designed with cheerleading and dance competitions in mind, offering special warm-up and practice areas, as well as spaces for judges and officials.
Flying Fish Reservations Open Tomorrow for Bookings August 3 and Beyond!
July 28, 2016
After a major re-imagining, reservations open July 29 for dates beginning August 3 and beyond at Flying Fish on Disney's BoardWalk. The entire interior of the popular restaurant, including the on-stage kitchen, has been redesigned. To go along with the redesign, Chef Tim Majoras, a veteran of the Flying Fish kitchen, has created a new menu. The seafood-centric menu features entirely sustainable fish and shellfish, and includes Chef Majoras' creations such as corn-crusted wild Gulf shrimp, wild Alaskan king salmon and plancha-seared Hokkaido scallops. For carnivores, there's Wagyu filet mignon, Kurobuta pork belly and bison striploin. In addition, general manager and sommelier Stig Jacobsen has crafted a new wine list with nearly 80 selections by the glass. For reservations, visit DisneyWorld.com/dine or call 407-WDW-DINE.
AllEars.Net's Deb Wills and Linda Eckwerth on the Adventures by Disney Danube River Cruise!
July 28, 2016
AllEars.Net's Deb Wills and Linda Eckwerth have been cruising the Danube River on an Adventures by Disney experience. You can follow along with their photos on Instagram. Also be sure to check out AllEars.Net's Facebook page and Deb Wills personal twitter account (http://twitter.com/AllEarsDeb) for more photos!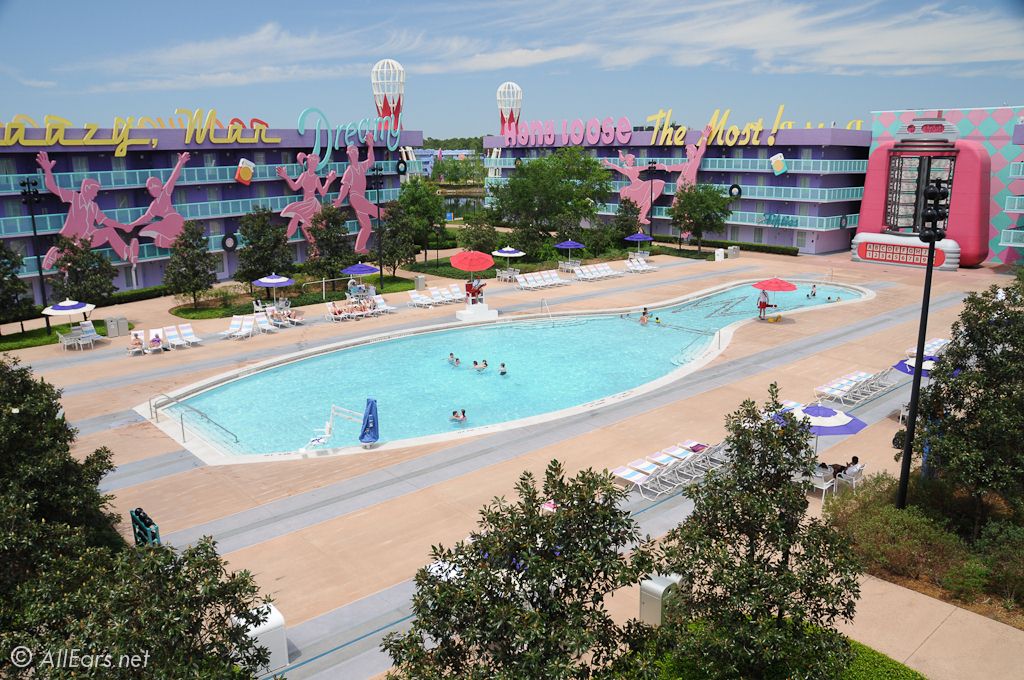 VIDEO: Pop Century Resort Pool Tour
July 28, 2016
Pop Century is a great value resort with lots of themes that cover the decades from the 1950s to the '90s. There are three pools, each with their own theme: Bowling Pin Pool, Hippy Dippy Pool and the Computer Pool. This video takes you on a tour of all three.
New Muppets Live Show Debuts this October in the Magic Kingdom
July 28, 2016
Beginning in October 2016, the Muppets will star in an all-new live show at Magic Kingdom Park, called "The Muppets Present... Great Moments in American History."

Sam Eagle, the fiercely patriotic American eagle who is forever trying to set a high moral standard for the Muppets, will join Kermit the Frog, Miss Piggy, Fozzie Bear, The Great Gonzo and James Jefferson, town crier of Liberty Square, as they gather outside The Hall of Presidents to present historical tales in hysterical Muppets fashion. From the midnight ride of Paul Revere to the signing of the Declaration of Independence, the Muppets will appear throughout the day to share their own unique take on the founding fathers and the birth of the United States of America.

The new show will be presented multiple times daily and will feature an original song and wacky Muppets humor.
Champagne Brunch Added to Food and Wine Classic
July 27, 2016
The Walt Disney World Swan and Dolphin Food and Wine Classic will introduce a Sunday Champagne Brunch at Il Mulino New York Trattoria along with two new beverage seminars, Craft Cocktails and More than Malbec, when it returns for its seventh year this October 28-29. Visit www.SwanDolphinFoodandWineClassic.com to view the 2016 food menu, and to book overnight packages and purchase tickets for the event, seminars and Sunday Champagne Brunch.
Soft Openings Begin at AbracadaBar
July 27, 2016
AbracadaBar, the new cocktail lounge adjacent to the Flying Fish on Disney's BoardWalk, is in soft opening. The back story of this lounge describes it as "former stomping ground for the famous magicians, boardwalk illusionists, and lovely magician's assistants of the Golden Age... [on one evening] every single magician in the lounge vanished into thin air, and was never seen again..." Inside, guests will find enchanted magic show posters and mystifying mirrors, vintage props and tricks.
DCA Tower of Terror Changing to Guardians of the Galaxy Theme
July 26, 2016
Beginning summer 2017, the Twilight Zone Tower of Terror at Disney California Adventure will be rethemed and will emerge as Guardians of the Galaxy Mission: BREAKOUT! This new adventure will enhance the ride's free-fall sensation with new visual and audio effects to create a variety of ride experiences. Guests will experience multiple, random and unique ride profiles in which the rise and fall of the gantry lift rocks to the beat of music inspired by the Guardians of the Galaxy film's popular soundtrack. Joe Rohde, Portfolio Creative Director, Walt Disney Imagineering, is leading the project, which is a collaboration among the creative minds behind the comic books, the films and WDI. The attraction will anchor a broader universe of Super Heroes that will grow over time in Disney California Adventure Park. The Twilight Zone Tower of Terror will celebrate its final "drop day" in early January.
VIDEO: Port Orleans Riverside Bayou Room Tour
July 22, 2016
Port Orleans Riverside is a moderate resort at Walt Disney World. There are three room themes: Mansion, Princess and Bayou. This is a tour of the Alligator Bayou room. All rooms are the same size just are themed differently. Port Orleans Riverside is "connected" to Port Orleans French quarter via a walkway or boat ride.

Disneyland's 60th Anniversary Celebration Continues Through Labor Day
July 21, 2016
The Disneyland Resort's 60th Anniversary Diamond Celebration, with sparkling decor in Disneyland and Disney California Adventure, plus a dazzling array of after-dark shows, will continue through Labor Day, September 5.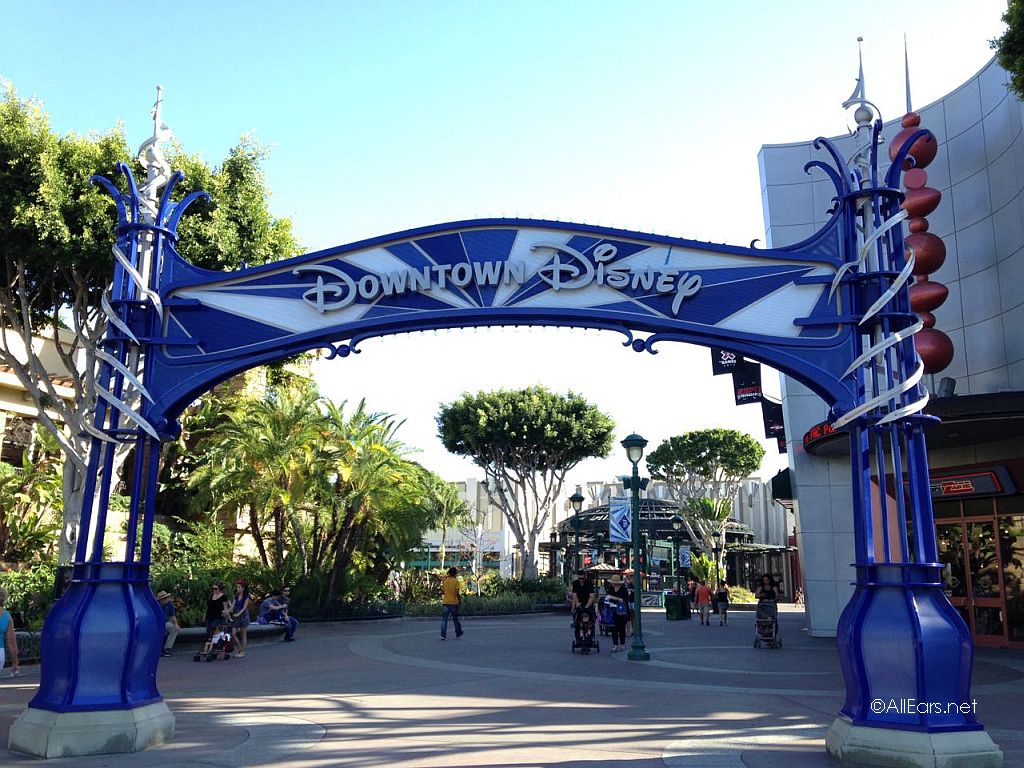 Disneyland Downtown Disney District Welcomes Second Starbucks
July 20, 2016
A second Starbucks has opened in the Downtown Disney District at Disneyland Resort. This new location is located near the Monorail, closer to the Disneyland Hotel.
UNIQLO Store Opens in Disney Springs
July 20, 2016
UNIQLO, a Japanese-based company that sells "innovative, high-quality clothing that is universal in design and comfort and made for anyone, anywhere," launched its Town Center location on July 15. The 25,000 square-foot store also features an assortment of Disney-inspired products and exclusive Japanese "omiyage" (souvenir) items, including silk folding fans, uchiwa fans, paper samurai costumes and Buddha boards. In addition, in-store daily activities include origami and calligraphy lessons. UNIQLO is open daily from 10 a.m. to 11 p.m.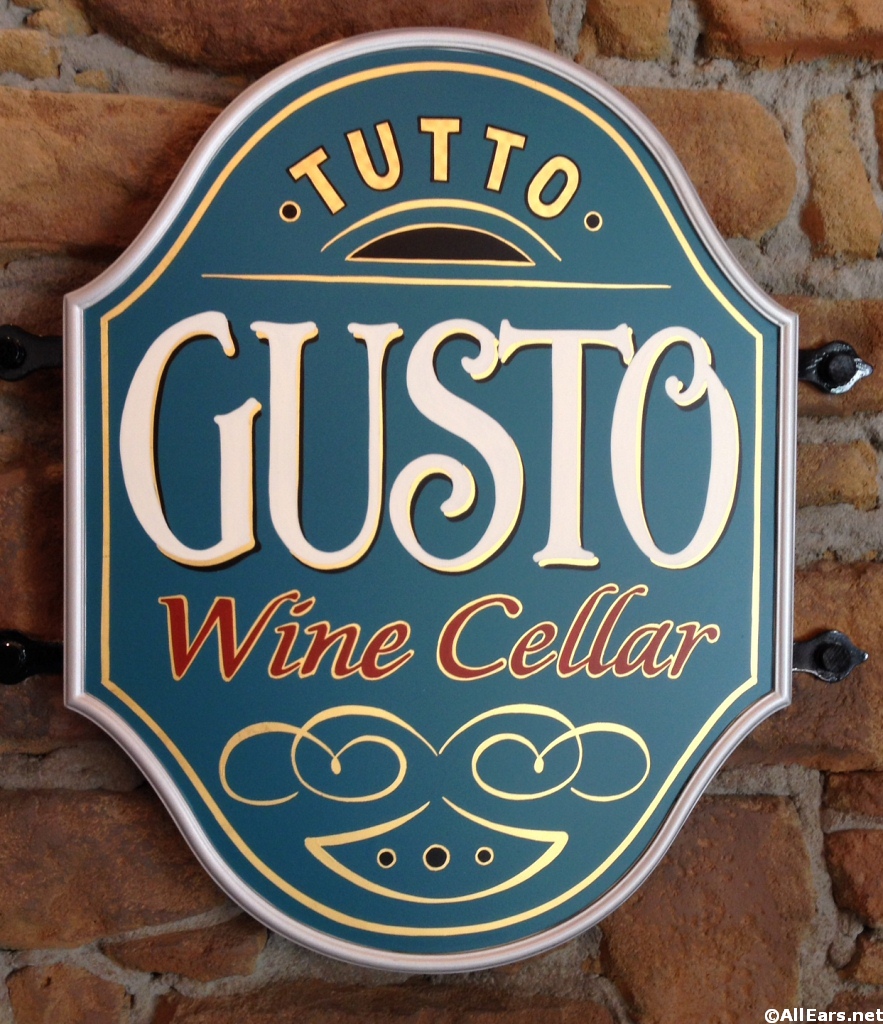 Tutto Gusto Adds Line of Frozen Drinks
July 20, 2016
Tutto Gusto in Epcot's Italy pavilion is offering a new line of frozen drinks, just in time for cooling off from the summertime heat: Italian Daiquiri (Rum, lime juice, simple syrup, strawberry puree, Midori), Campari Pina Colada (Malibu rum, pineapple juice, Campari) and the Italian Margarita (Tequila, simple syrup, limoncello, lime juice). Each of these new concoctions is $14.
Halloween Themed Cruises Return This Fall
July 20, 2016
In 2016, Halloween on the High Seas takes place on most voyages aboard the Disney Dream, Disney Fantasy and Disney Magic from September through October. This extra-spooky celebration features Halloween-themed parties, lively entertainment and elaborate decor, including The Pumpkin Tree, which magically transforms throughout the cruise.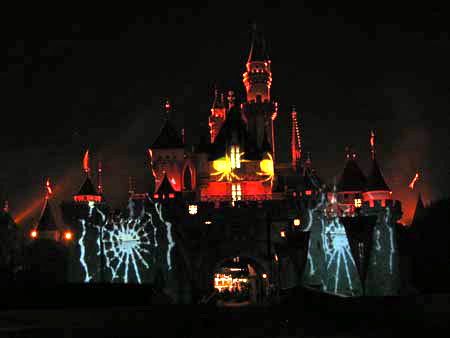 New Elements Added to Mickey's Halloween Party
July 19, 2016
The separately ticketed Mickey's Halloween Party also arrives at Disneyland in September with a thrilling new surprise: The Headless Horseman of Sleepy Hollow rides through the park. Mickey's Halloween Party will begin Friday, Sept. 23, for 17 select nights. The two-hour, after-hours party also treats guests to the "Halloween Screams" fireworks spectacular. Costume guidelines have changed this year, so be sure to check
www.disneyland.com for the updated policy prior to arrival. Tickets for Mickey's Halloween Party go on sale for Disneyland Resort Annual Passholders, Disney Vacation Club members and Disney Visa card holders on Thursday, July 21. General public ticket sales begin Thursday, July 28.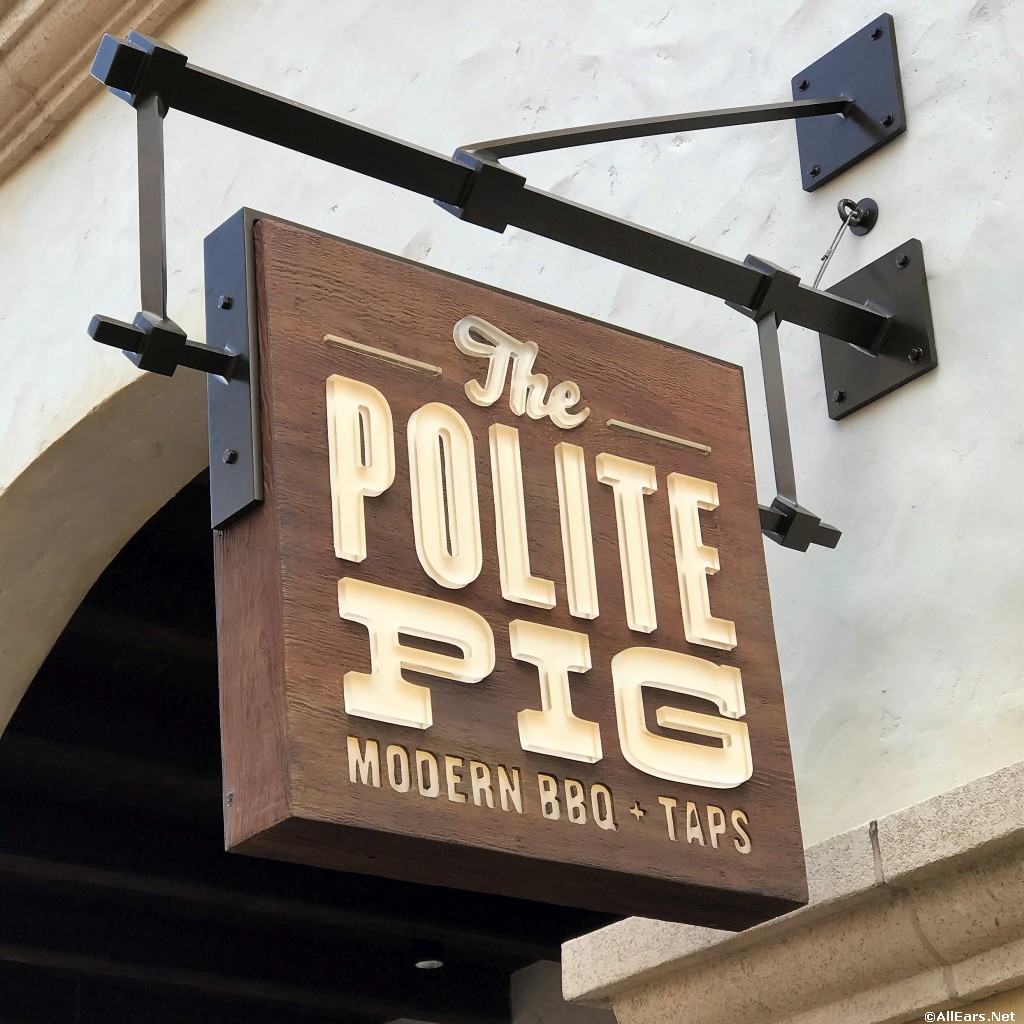 Polite Pig Opens at Disney Springs in 2017
July 18, 2016
The Polite Pig, sister restaurant to The Ravenous Pig of Winter Park, Florida, will open in the Town Center neighborhood of Disney Springs in the spring of 2017.

The Polite Pig will feature a variety of wood-fired smoked and grilled items, as well as an innovative beverage program that serves all drinks on tap. The 5,000-square-foot venue will be open daily for lunch and dinner, with seating for about 200 guests.
VIDEO: Yacht Club Resort Room Tour
July 18, 2016
Enjoy a video tour of a resort room at Walt Disney World's Yacht Club, a five-story, 630-room resort themed after seaside New England hotels of the late 1800s. The Yacht Club has a stately, nautical look and feel; hardwood floors and brass accents enhance this feeling.
AllEarsNet TV #51: Several New Dining Options Reviewed!
July 18, 2016
Hosts Deb Koma and Deb Wills review three relatively new dining spots at Walt Disney World: STK Orlando located in the Landing neighborhood at Disney Springs, Echo Lake Eats kiosks at Disney's Hollywood Studios and Tiffins at Disney's Animal Kingdom.
Coca Cola Store Photo Gallery
July 16, 2016
Coca Cola Store Orlando opened July 2, 2016, at Disney Springs.

Inside, guests are welcomed by a 30-foot-wide blown-glass chandelier crafted from repurposed Coca Cola bottles. The store - one of only three retail locations operated by The Coca Cola Company in the United States - features a broad assortment of Coca-Cola branded merchandise. Guests can also visit the rooftop beverage bar and taste an ice-cold Coca Cola while taking in the sights of Disney Springs. For the ultimate Coke experience, guests can choose from a variety of Coca Cola brands from around the world such as Beverly from Italy and Thums Up from India, frozen beverages and over 100 drink choices via Coca Cola Freestyle. A selection of specialty adult beverages is available in the evenings.