Walt Disney World News
Disney Cruise Line
Disneyland Resort
SeaWorld Orlando
Site News
News Around the World
News Filters:
---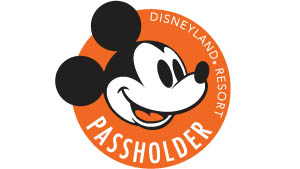 Discounted Hopper Tickets Available for Disneyland AP
June 24, 2018
From now through September 3, Annual Passholders can save up to 40 percent on the purchase of an adult one-day park hopper ticket for a friend. The passholder must purchase the tickets (limit of two) in person. Passholder's pass must be valid on day of purchase, and the tickets are only valid on day of purchase. Prices: Value Season: $89; Regular Season: $99; Peak Season: $109.
VIDEO: Sneak Peek at Toy Story Land, Opening June 30!
June 24, 2018
The long-awaited opening of Toy Story Land in Disney's Hollywood Studios is coming up soon -- this Saturday, June 30! Walt Disney World has release this sneak preview of the land's three attractions: the new Alien Swirling Saucers and Slinky Dog Dash Coaster, and the popular Toy Story Mania!
2018 Mickey's Not So Scary Halloween Party Enhancements
June 23, 2018
This year, Mickey's Not-So-Scary Halloween Party (on select nights August 17 - October 31) is adding a few new experiences to make the evening even more special, including new lighting and effects on The Mad Tea Party; a new soundtrack and special effects on Space Mountain; and pirates interacting with guests sailing on Pirates of the Caribbean as they search for "Gunpowder Pete."
Pixar Pier Now Open at Disney California Adventure!
June 22, 2018
All things Pixar are kicking off summer at the Disneyland Resort as Pixar Pier opens at Disney California Adventure Park on Saturday, June 23, 2018. Beloved Pixar stories and characters come to life in this newly reimagined land that features the thrilling Incredicoaster and Pixar Pal-A-Round attractions, imaginative neighborhoods, Pixar-inspired food, the Lamplight Lounge, plus exciting entertainment and more. Guests will experience the wonderful worlds of Pixar in incredible new ways on this seaside waterfront at the Disneyland Resort.
Related Links:
-- PHOTOS: Paint the Night Parade with the New Incredibles Float!
-- PHOTOS: First Look at Pixar Pier!
-- VIDEO: POV Ride-through of the New Incredicoaster
-- VIDEO: Lamplight Lounge/Pixar Pier Food Overview
-- Inside Out Emotional Whirlwind Attraction Coming in 2019

Joffrey's Coffee Introduces Mickey's 90th Anniversary Blend
June 21, 2018
Joffrey's Coffee and Tea Company, the official specialty coffee of Walt Disney World and Disneyland Resorts, and Disney Vacation Club, will release three unique and brand-new blends that, beginning this August, customers will be able to purchase online and in stores nationwide. To honor 90 years of Mickey Mouse, Joffrey's will introduce Disney Mickey's 90th Anniversary Blend: a smooth, medium-roasted, limited-edition blend that will be available late August. Additional specialty coffees include Disney French Bistro: a full-bodied dark roast currently offered at Walt Disney World and Disney Organic Peru Alto Mayo, a USDA Organic and Fair Trade Certified coffee that is farmed using sustainable methods in a protected area of the Amazon rainforest. Previously, all Joffrey's proprietary coffee blends, created by Roastmaster Chris de Mezzo in conjunction with chefs from Walt Disney World and Disneyland, were exclusive to signature restaurants throughout the resorts as well as online at www.joffreys.com/disneyparksandresorts.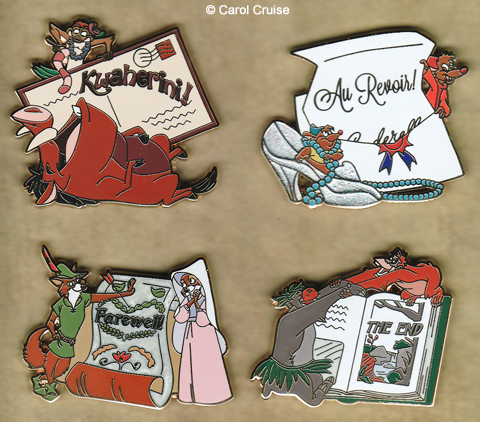 Animation Celebration Pin Event Coming to Epcot
June 21, 2018
Walt Disney's Animation Celebration Pin Event will be held in Epcot's World ShowPlace this August 24-25. More details to be announced soon.
Disney Golf Courses Undergoing Refurbishment
June 20, 2018
Lake Buena Vista, Palm and Oak Trail golf courses will all be undergoing refurbishment in the coming weeks:
The Palm course is currently undergoing its regular aeration process and is also getting re-imagined bunkers and improved drainage capabilities. It will reopen on June 18.
Work on the Lake Buena Vista Golf Course will start June 18 and continue through late August 2018. The course will operate as a 9-hole course during its refurbishment, which will include the addition of a Mickey-shaped bunker. Also, all of the bunkers at the Lake Buena Vista course will be enhanced, adding new powdery white sand.
Work on Oak Trail begins June 25 and will also be finished by mid-August. Oak Trail will also receive a Mickey-shaped bunker. In addition, the greens are being restored to their original size and totally resurfaced using paspalum grass for the first time ever on a Disney putting green.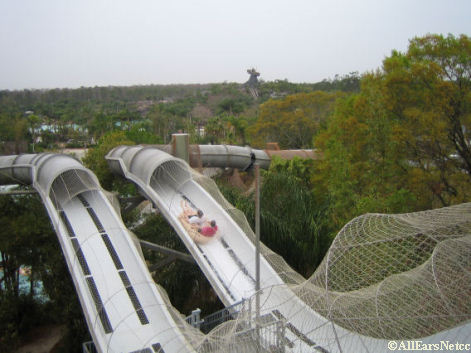 Typhoon Lagoon Summer Includes H2O Glow Nights
June 20, 2018
H2O Glow Nights at Typhoon Lagoon start June 21. Special lighting effects will transform Typhoon Lagoon as Buzz, Woody and Jessie throw a Beach Party inspired by their friend, "Partysaurus" Rex. Disney H2O Glow Nights will take place on Thursdays and Saturdays from June 21-August 11, from 8-11 p.m.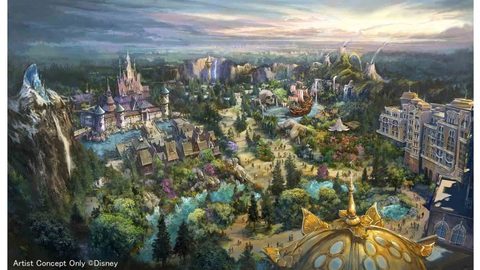 Tokyo DisneySea Expanding in 2022
June 20, 2018
In addition to the ongoing Tokyo Disneyland development, including a "Beauty and the Beast"-inspired area and a "Big Hero 6" attraction, Tokyo DisneySea will be expanded in 2022 with an eighth port to include the Disney films "Frozen," "Tangled" and "Peter Pan." A new deluxe hotel with a one-of-a-kind luxury wing will also be connected to the port.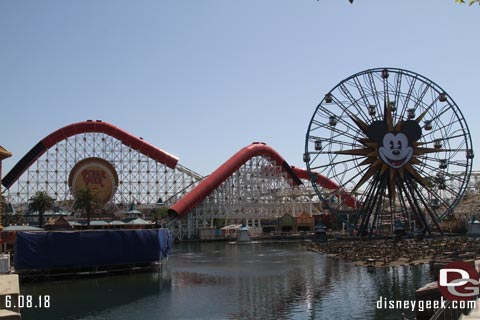 Pixar Pier Opens at DCA on June 23
June 19, 2018
Pixar Pier opens at Disney California Adventure on June 23. The area will include two re-imagined attractions: the Incredicoaster and Pixar Pal-A-Round, as well as the new Lamplight Lounge restaurant. There will be several new quick service dining locations: Jack-Jack's Cookie Num Num's, Poultry Palace, Senor Buzz Churros, and Angry Dogs. Tickets are still available for the Pixar Pier Premiere party on June 22, where guests will get an advance look at the new area and an opportunity to experience attractions, entertainment and the new food offerings.

EDITOR'S NOTE: AllEar's.net's Jeanine Yamanaka and Laura Gilbreath will be attending the Pixar Pier media event on June 21-22, so watch for their tweets and updates.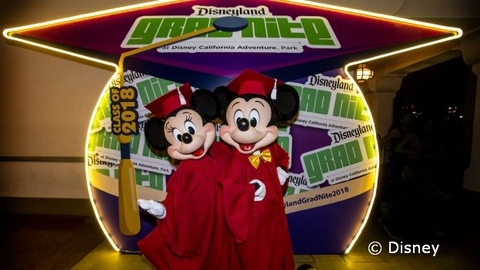 Grad Nite Returning to DCA in 2019
June 19, 2018
Grad Nite will return to Disney California Adventure park on select dates in May and June 2019:
May 10, 11, 17, 18, 21, 22, 28, 29, and 31
June 4, 5, 7, 8, 11, 12, and 14
Registration for 2019 Grad Nites opens early this fall.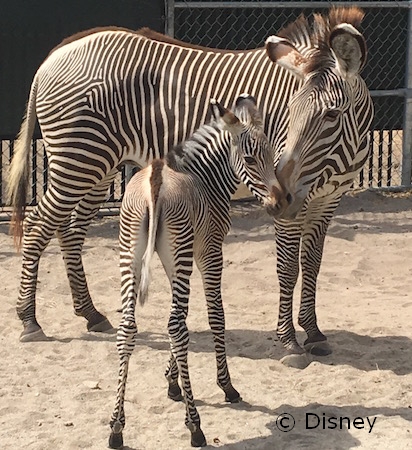 Zebra Foals Now on Animal Kingdom Trail
June 19, 2018
Youka and Zalika, two Grevy's zebra foals born last month at Disney's Animal Kingdom, are now visible on Gorilla Falls Exploration Trail. Grevy's zebras are the most endangered of all zebra species, and these births were a result of Disney's ongoing commitment to the Species Survival Plan (SSP) program.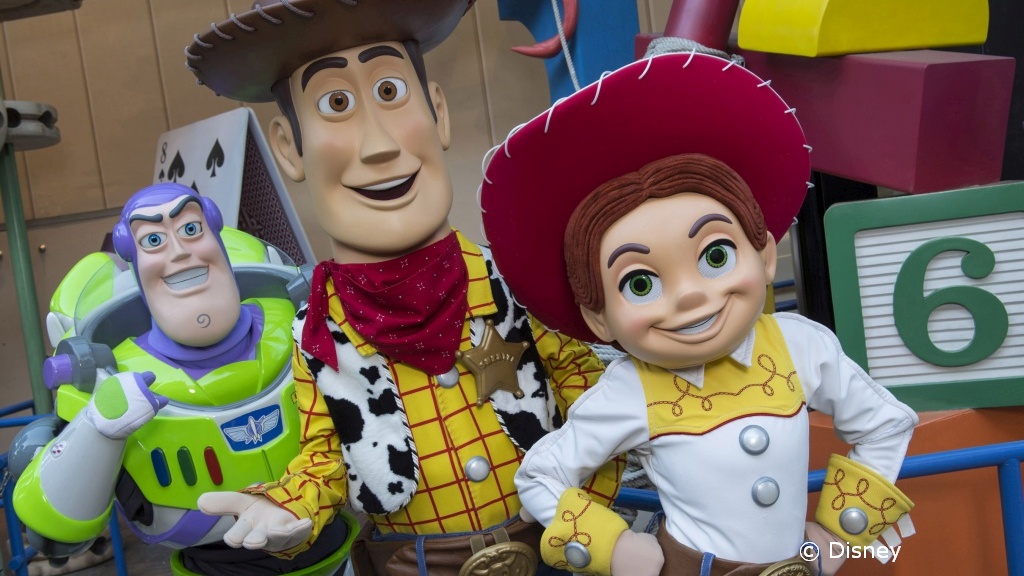 Imagineers Put Finishing Touches on Toy Story Land
June 19, 2018
Toy Story Land is now less than two weeks away from its grand opening on June 30 at Disney's Hollywood Studios!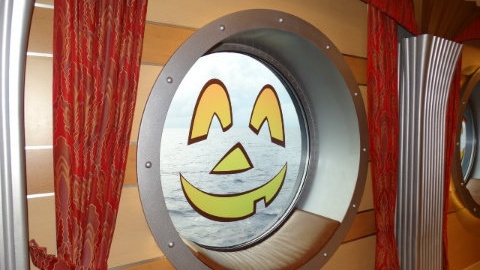 Halloween on the High Seas
June 19, 2018
This fall, Disney Cruise Line will treat guests to a wickedly good time as the ships transform into a ghoulish wonderland filled with frightfully fun events and activities, special decorations, unique menu items in the restaurants and themed parties.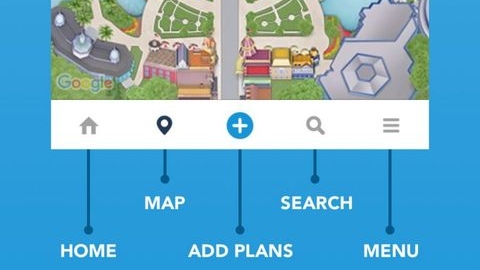 My Disney Experience App Now Includes Bus Times!
June 18, 2018
Disney has rolled out a brand new bus time feature in the My Disney Experience mobile app that enables guests to spend less time waiting at the bus stop and more time getting ready for a fun-filled day in the parks. With this feature, guests can quickly discover up-to-the-minute estimates for when the next buses will depart from their Disney Resort hotel and when they will complete their journey to their destination.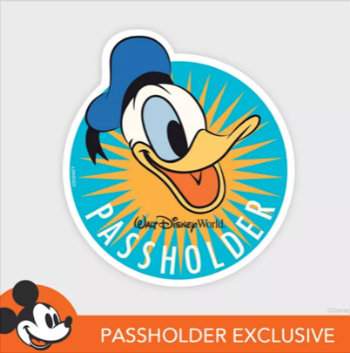 Passholder Magnet Distribution Location Switched
June 18, 2018
The distribution location for this summer's complimentary Donald Duck Passholder magnets has switched. The magnets are now available (while supplies last) for pick-up at Epcot, and will no longer be found throughout Disney's Hollywood Studios. To collect your magnet, present your valid annual pass at the Mouse Gear shop in Future World now through June 29, 2018.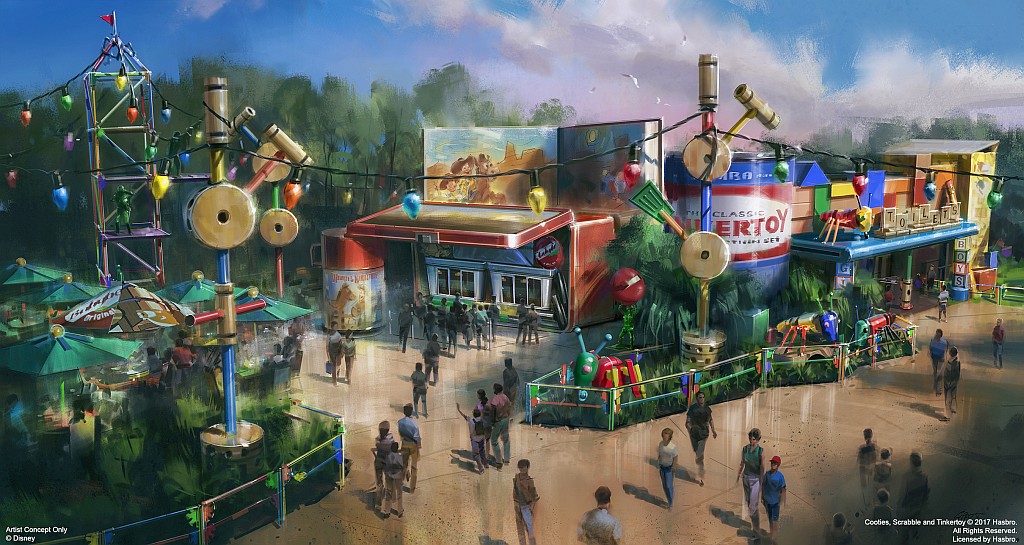 Exclusive Access to Toy Story Land Upcoming for Passholders
June 18, 2018
According to Walt Disney World's Annual Passholder website, Gold, Platinum, Platinum Plus, and Premier Passholders will have exclusive access to Toy Story Land this September for "Passholder Play Time!" Dates and times have not yet been released. Disney will notify Passholders by email soon about advance registration for this limited capacity event.
Disneyland Resort Updates: Pixar Pier, Pirates, More
June 18, 2018
Blogger Laura Gilbreath made a visit to the Disneyland parks on Friday, June 15, to check out the new additions to Pirates of the Caribbean, the 2018 Disneyland All-American College Band, and the progress on Pixar Pier.
Incredibles 2: Press Day with Actors and Director
June 18, 2018
A press conference was held recently to promote the new film, Incredibles 2. In attendance were actors Craig T. Nelson, Holly Hunter, Samuel L. Jackson, Bob Odenkirk, Catherine Keener, Sophia Bush, Sarah Vowell, Huck Milner, director Brad Bird, and producers Nicole Grindle and John Walker.
Incredibles 2: Spoiler-Free Review
June 18, 2018
The long-awaited sequel to The Incredibles is finally here! And although Disney-Pixar's Incredibles 2 doesn't feel like the ground-breaking movie that the original was 14 years ago, it is well-worth seeing -- maybe even multiple times. Writer-director Brad Bird takes us back what to what made The Incredibles super - telling a story about undervalued superheroes and their family dynamic while giving us beautiful animation, thrilling action sequences and so many laughs.