Walt Disney World News
Disney Cruise Line
Disneyland Resort
SeaWorld Orlando
Site News
News Around the World
News Filters:
---
Disney's Polynesian Village Trader Sam's, DVC Studios and Bungalows Open
April 01, 2015
This is the beginning of our coverage of the opening of the Polynesian DVC Studios and Bungalows as well as the soft opening of Trader Sam's. More information, photos and videos to come.
Related Links:
-- VIDEO: Tour the Bungalow with WDI
-- VIDEO: Trader Sam's Grog Grotto Food and Beverage, Plus Special Effects
-- VIDEO: Interview with DVC General Manager about Disney's Polynesian Village Resort

Disneyland Egg-stravaganza, 2015
March 30, 2015
It's almost Easter - that means it's time for the annual Egg-stravaganza Easter Egg Hunt at Disneyland and Disney California Adventure. (It is also being held at Epcot at Walt Disney World.) This year the event runs from Friday, March 27-Sunday, April 5, or while supplies last.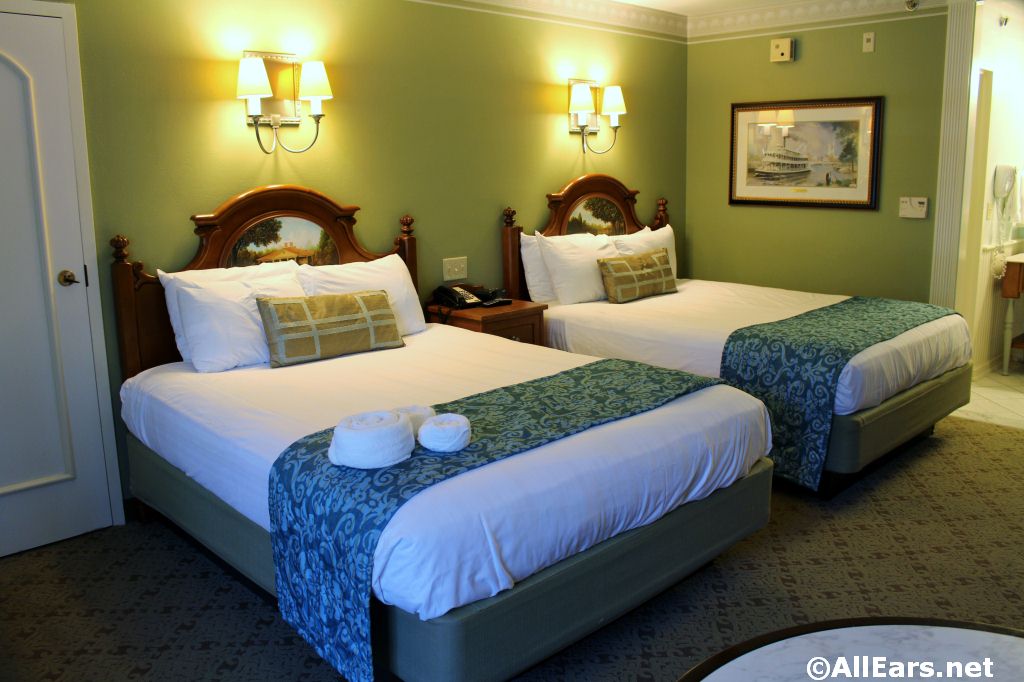 Port Orleans Riverside Room Photos
March 30, 2015
Bed linens at the resorts have been updated. Here are the latest photos from Port Orleans Riverside, Acadian House.
Studio Catering Company New Menu Items
March 26, 2015
The Studio Catering Company at Disney's Hollywood Studios has announced new menu offerings!
D23 Announces Orlando Events
March 26, 2015
D23: The Official Disney Fan Club has announced additional special member events in the Orlando area, adding even more exclusive experiences for fans in Central Florida. On the heels of a D23 Member-exclusive screening of Walt Disney Studios' live-action Cinderella, the fan club is slated to bring more magic to the Walt Disney World Resort area throughout the rest of the year, including -- for the first time -- intimate events celebrating classic Disney films similar to what members enjoy at The Walt Disney Studios lot with guest speakers, screenings, and other surprises.
Disneyland's Springtime Roundup
March 24, 2015
Contributing photographer Jason of disneygeek.com sends us these photos from his trip to the parks on Friday, March 20, 2015 featuring a look at the Springtime Roundup at the Big Thunder Ranch Jamboree.
Disney Cruise Line Announces British Isle Cruises for 2016
March 24, 2015
In 2016, Disney Cruise Line is sailing its first British Isles itinerary, visiting Scotland, England, Ireland and France. Throughout the summer of 2016, Disney Cruise Line also will return to Norway, Iceland and ports of call in more than 15 European countries.

In addition to the tour of Europe with limited engagements in the Baltic, Norwegian Fjords, Iceland, British Isles, Greek Isles and the Mediterranean, Disney Cruise Line will revisit favorite destinations elsewhere around the globe including Alaska, the Caribbean and the Bahamas.
Smokejumpers Grill Opens in Disney California Adventure
March 22, 2015
The Smokejumpers Grill opened on Friday March 20, 2015. Have a look around and check out the menu!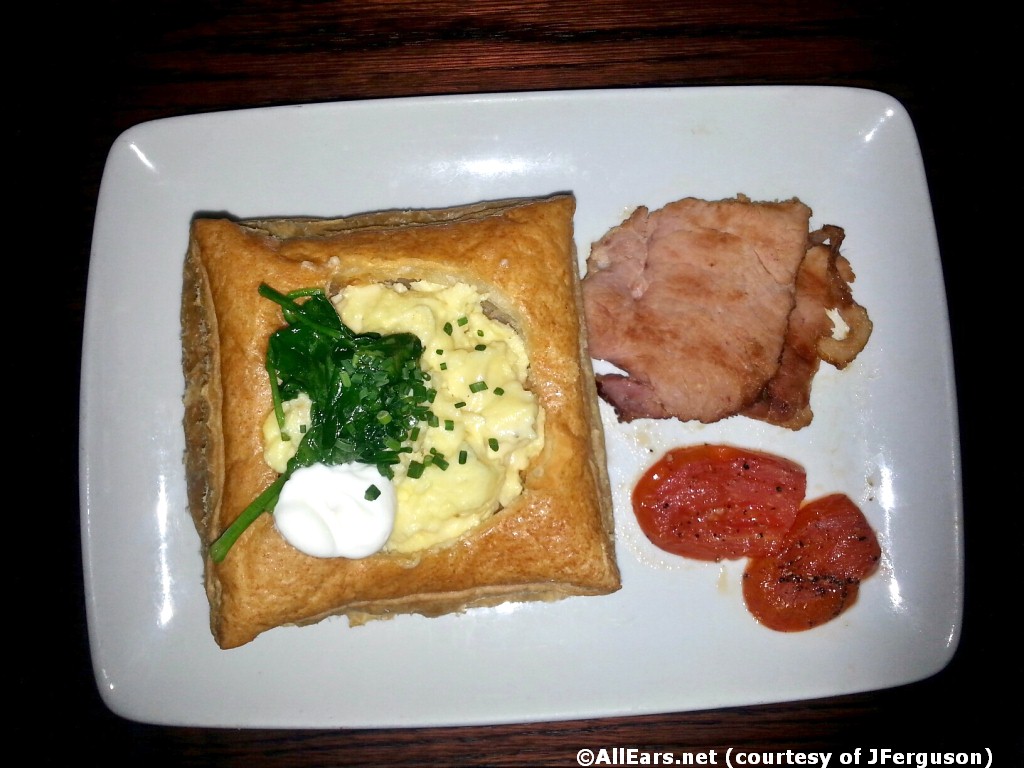 Be Our Guest Breakfast Menu and Photos
March 22, 2015
Be Our Guest is open for breakfast during a trial period that lasts until June 18.
VIDEO: Easter Egg Display at Grand Floridian Resort and Spa through April 10
March 20, 2015
The 4th Annual Grand Floridian Resort and Spa Easter Egg display. Executive Pastry Chef Erich Herbitschek has been designing and hand painting Easter eggs for over 19 years. The dedicated team spent over 3 weeks creating these edible works of art. They are on display through April 10, 2015. Featured this year is the Golden Coach from Cinderella. Eggs also highlight Ariel and the Little Mermaid, Toy Story, the Great Mouse Detective, Aurora and Prince Philip from Sleeping Beauty, the Fairy Godmother, Disney Canine movie stars, the Rose from Beauty and the Beast, Peter Pan's Neverland, Cinderella , Lady and the Tramp at Tony's Restaurant, Tinker Bell, the Bears from Brave, Flynn Rider and Rapunzel from Tangled and also decorated Easter eggs. This year the display is in various parts of the Grand Floridian lobby and not just at the entrance.
Frozen Summer Fun Returns in 2015
March 17, 2015
"Frozen" Summer Fun LIVE will bring Princess Anna, Queen Elsa, Kristoff and Olaf with citizens of Arendelle appearing daily at Disney's Hollywood Studios June 17-Sept. 7.
Port Orleans Riverside Video Gallery
March 16, 2015
Check out the Port Orleans Riverside Video Gallery with 2 new additions: Ol' Man Island Water Area and Mansion Guest Room
Be Our Guest Serving Breakfast Through June 18
March 16, 2015
Be Our Guest restaurant in the Magic Kingdom will begin testing breakfast service on March 20 until June 18.

Reservations begin March 17 via My Disney Experience, DisneyWorld.com/dine or 407-WDW-DINE.

The "prix fixe" (set price) service, which will run from 8 to 10 a.m. each day of the test, begins with a pastry basket for the table to share. One entree is included in the price as well as a selection of self-service beverages.
Egg-stravaganza Returns to Disney Parks
March 16, 2015
Beginning March 27th until April 5th, search for "hidden" eggs in Epcot, Disneyland and Disney California Adventure! The popular character egg hunt returns for the 3rd year!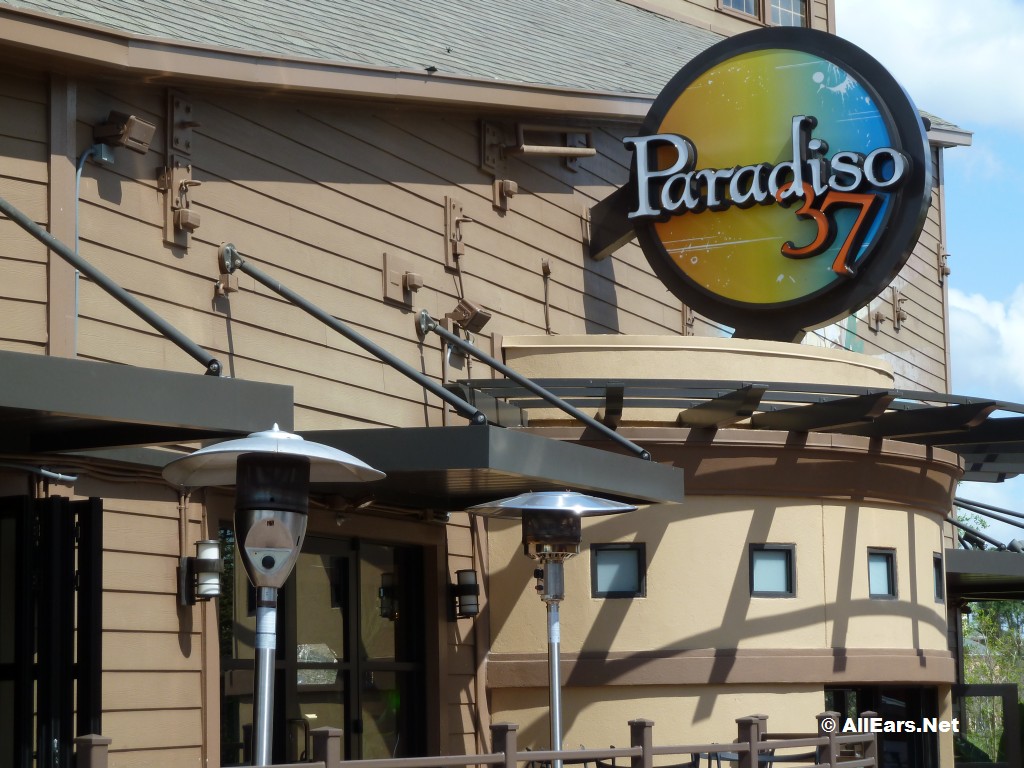 Disney Springs Update: Planet Hollywood and Paradiso 37 to Expand
March 16, 2015
Two Downtown Disney restaurants are expanding, concurrent with the area's transformation into Disney Springs. Paradiso 37 will nearly double its seating and add more terrace dining and a new outdoor performance stage. The menu will continue to offer a culinary tour of North, Central and South America. Paradiso 37 will remain open while undergoing renovations, which are expected to be finished by this summer.

Planet Hollywood will be transformed into a four-story stargazing observatory to "match the design aesthetic of Disney Springs." The interior will feature spherical, planet-shaped lighting fixtures and will create a welcoming atmosphere for fans to celebrate a new generation of superstar entertainers, while retaining the old movie memorabilia. There will be a new outdoor terrace and an outdoor bar space called Stargazers that will feature live entertainment. The main dining room will include a DJ. Planet Hollywood's renovations will be completed in 2016.
Raglan Road's Lunch Demonstration
March 15, 2015
Recently, I attended a lunch demonstration at Raglan Road Irish Pub and Restaurant in Downtown Disney. The demonstration was hosted by Irish Master Chef Kevin Dundon and Amy Recicar from Coastal Wine and Spirits, who assisted in pairing the wines with the dishes and gave us insights to each of the wines served. We had four wonderful courses.
Review: Cape May Character Breakfast!
March 12, 2015
Join hosts Deb Wills and Deb Koma as they share their experience at Goofy's Character Breakfast at the Cape May Cafe in the Beach Club at Walt Disney World.
Raglan Road Master Chef Cooking Contest!
March 12, 2015
Ladies and gentlemen, start your cook stoves! To kick off its 10th anniversary celebration, Raglan Road Irish Pub and Restaurant at Downtown Disney challenges home chefs to get creative and vie for the honorary title of Raglan Road Master Chef.
Disneyland Diamond Celebration Launches with 24-Hour Event May 22-23!
March 12, 2015
A dynamic 24-hour party will kick off the summer and launch the Disneyland Resort Diamond Celebration, May 22-23, as guests enjoy the thrilling premieres of three, new nighttime spectaculars: the glittering "Paint the Night" parade and the groundbreaking "Disneyland Forever" fireworks show at Disneyland Park, plus the new presentation, "World of Color - Celebrate! The Wonderful World of Walt Disney," at Disney California Adventure Park.
Aloha Isle and Sunshine Tree Terrace Swap Locations
March 12, 2015
As of March 13, two popular snack spots in the Magic Kingdom's Adventureland will be swapping places. Aloha Isle, famous for its pineapple treats (including the fan-favorite Dole Whip and fresh pineapple spears) will move behind the Tiki Room and Magic Carpets of Aladdin. Sunshine Tree Terrace, home of the Citrus Swirl and the iconic Orange Bird, will relocate across from the Swiss Family Treehouse. Menus for both locations will remain intact and transfer to the new homes as well.

Side note for fans of the Turkey Leg: the hearty snack will no longer be found in Frontierland and Liberty Square. Instead, as of March 25, they'll be sold in Tomorrowland at the Cool Ship.