Walt Disney World News
Disney Cruise Line
Disneyland Resort
SeaWorld Orlando
Site News
News Around the World
News Filters:
---
Disney's Hollywood Studios Turns 25 on May 1!
April 25, 2014
On Thursday, May 1, 2014, Disney's Hollywood Studios will mark its 25th anniversary with a number of activities and special merchandise
Star Wars Weekends 2014 Details!
April 23, 2014
2014 Star Wars Weekends will be held every weekend (Friday, Saturday and Sunday) from May 16-June 15, 2014.
Related Links:
-- Celebrity Appearances Announced!
-- Feel the Force Premium Package

Seven Dwarfs Mine Train - Actors Filming Commercial Video
April 23, 2014
The Seven Dwarfs Mine Train was on the tracks April 22, 2014 with passengers onboard. Disney was filming a commercial. Watch the video!
Celebrate Earth Day April 22
April 21, 2014
To celebrate Earth Day, Walt Disney World is bringing back popular activities from past years -- and adding a few surprises -- at the resort on Tuesday.

The biggest celebration, Party for the Planet, takes place at Animal Kingdom, and the activities are included with regular admission to the theme park. As guests enter the park, they will again see displays of wildlife-friendly backyard habitats and be encouraged to collect a free postcard. The postcards are a visual reminder of where to find the Earth Day activities and, in years past, guests were invited to mail them for free at several special mailboxes located throughout Animal Kingdom.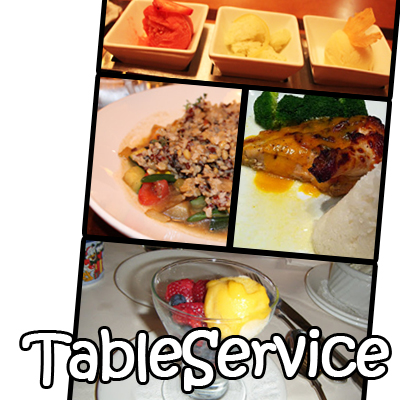 The Dining Plan and a Diet
April 21, 2014
Disney Dining Plan + Diet = Doom? Despair? No, it doesn't have to! DDP + Diet can = Delight!

So you're on a diet and you're facing the Disney Dining Plan. These concepts contradict each other at every turn. Say you've been working hard to maintain your health, your heart and your figure, but your upcoming trip to the Most Magical Place on Earth is giving you pause. Do you log an extra hour of working out each day? Do you go without and/or skip meals? Please don't! You can certainly find healthy choices on the Disney Dining Plan! Using the standard DDP, I will walk you through my recommendations for ordering delicious and more nutritious options to keep you feeling fit and fantastic as you tour the parks.
Disneyland Character Egg Hunt Video
April 18, 2014
Have fun exploring Disneyland and Disney California Adventure hunting for 'eggs' that portray Disney characters! Record your discoveries by placing the corresponding sticker on the specially themed Egg-stravaganza map to represent that location. Purchase a special Egg-sperience map ($4.95), hunt throughout parks for the special eggs, sticker your map and redeem for a prize.

Spoiler Alert: This video shows the location for all the character eggs.
Disneyland Resort Photo Update April 11
April 18, 2014
Contributing photographer Jason of disneygeek.com sends us these photos from his trip to the parks on Friday, April 11, 2014.
Seven Dwarfs Mine Train Testing Video: April 16
April 17, 2014
The Seven Dwarfs Mine Train attraction nears completion. This new video shows the trains being tested and more detail to the area. The Seven Dwarfs Mine Train is the final component of the New Fantasyland expansion and is projected to open late April/early May 2014.

Coronado Springs Revisited
April 14, 2014
Jack Spence is in the process of reexamining all of the Disney World resorts to see what has changed since my last overnight visit - and I decided to start with Coronado Springs. I last posted on this resort on August 17, 2010.
How to Customize Easter Baskets at WDW
April 14, 2014
Guests visiting Walt Disney World for Easter this year have even more options than before for putting together gift baskets for their loved ones.
Disney's Million Dollar Arm Pitching Contest
April 14, 2014
Disney is giving amateur baseball pitchers in the nation a chance to compete for a $1 million prize in the Million Dollar Arm Pitching Contest. The Million Dollar Arm Pitching Contest is being held to celebrate the opening of Disney's "Million Dollar Arm," an incredible true story about two young men who went from never throwing a baseball to getting a Major League tryout.
Flowers and Gardens? Not Me!
April 13, 2014
Epcot Flower and Garden Festival.

To me, that usually means hibernation until the fun festival - Epcot's Food and Wine Festival - opens. There's a good reason for that. I am not an outdoorsy kind of guy. Give me an indoor project like tearing out a wall or updating a kitchen and I'm all over it. Can't get started fast enough. But give me a yard project like planting flowers or landscaping and I'll put it off until it snows... and I live in Florida in the winter.
A little knowledge is a powerful thing.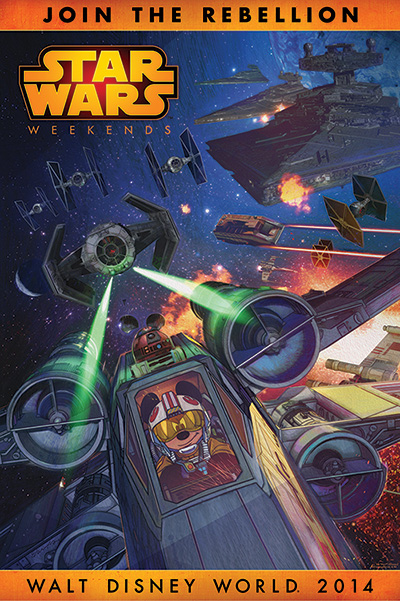 Star Wars Weekend VIP Tour Package On Sale Now!
April 12, 2014
A new VIP tour experience will be introduced for this year's Star Wars Weekends at Disney's Hollywood Studios. For $499 plus tax, per person, you can have special access to Star Wars Weekends activities, expedited access to attractions, a private continental breakfast, table service lunch, and a VIP Viewing and Dessert Party for the new Symphony of the Stars Fireworks.

Call 407-934-7973 to reserve this experience. Space is limited.
"it's a small world" 50th Anniversary Celebration
April 11, 2014
We have coast to coast coverage of the Disney Parks 50th Anniversary Celebration of "it's a small world". Interviews, photographs and videos!
Disneyland Celebrates 50 Years of "it's a small world"
April 11, 2014
On April 10th, Disney Parks celebrated (a few days early,) the 50th anniversary of "it's a small world's" debut at the 1964 New York's World Fair. As a part of the event, Richard Sherman, who with his brother Robert Sherman composed the song "It's A Small World," led a sing-along cavalcade of it down Main Street USA.
Easter Is April 20! Holiday Happenings
April 11, 2014
Easter is Sunday, April 20, 2014. Here's a rundown of what's happening around the World for this holiday, including Easter Bunny appearances and religious services.
Epcot Announces After-Hours Wind Down
April 11, 2014
Have you ever wanted to hang out at Epcot after IllumiNations but you have to leave the park?

From April 17 - September 15 you'll now be able to wind down at La Cava del Tequila (Mexico), Spice Road Table (Morocco), Tutto Gusto (Italy) or the Rose and Crown (United Kingdom) frpm 9:20pm - 11:00pm.

Each location will have small bites to taste pared with a beverage flight! The cost is $35, plus tax and gratuity. You must make a reservation at www.disneyworld.com/spring, call 407-WDW-DINE or stop by Epcot Guest Relations.
Would You Travel with AllEars in 2015?
April 09, 2014
AllEars.Net is considering hosting another Adventures by Disney trip in 2015. We'd like to know which trips you would be interested in joining.
Please take a few minutes to fill out our brief questionnaire.
Disney Season: Summer 2014
April 08, 2014
Walt Disney World Resort guests have plenty of ways to show their Disney Side this summer -- a bi-coastal all-night party, expanded Star Wars Weekends offerings, special events and new openings are just a few of the new things happening around the "World" this summer.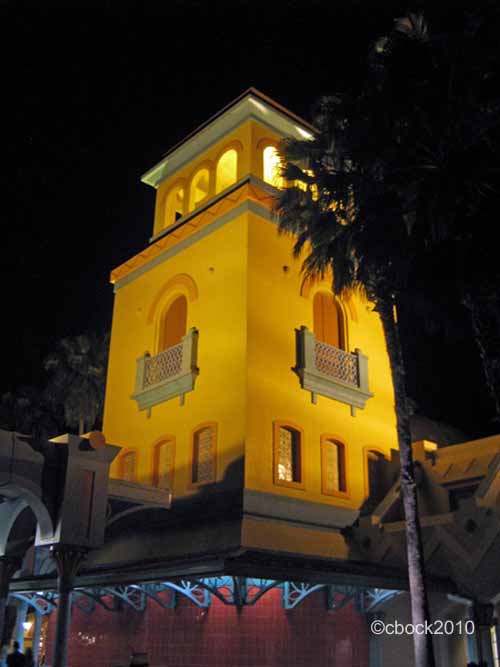 Coronado Springs Resort Tour - Video
April 08, 2014
Coronado Springs is a Disney Moderate Resort with a convention center. The complex has 1,917 rooms and suites situated in three villages around a 15-acre lake called Lago Dorado. The foyer has a lovely fountain in its center, but it is the domed ceiling that is the true jewel of the entrance-way. A soft pink glowing light opens into the dome itself... an incredible mural that depicts a gazebo with doves (lots of doves!) sitting/flying amidst a spring flower garden.

Themed to the region's urban areas, the Casitas (little houses) offer accommodations amidst plazas, fountains and palm-shaded courtyards. The Ranchos are 2- and 3-story pueblo-style villas that reflect more arid rural regions in a rustic ranch setting, complete with small streams tumbling over a rocky steam bed. On the northern shore of Lago Dorado are the two story Cabanas which reflect the beauty and serenity of Mexico's coastal regions.