Walt Disney World News
Disney Cruise Line
Disneyland Resort
SeaWorld Orlando
Site News
News Around the World
News Filters:
---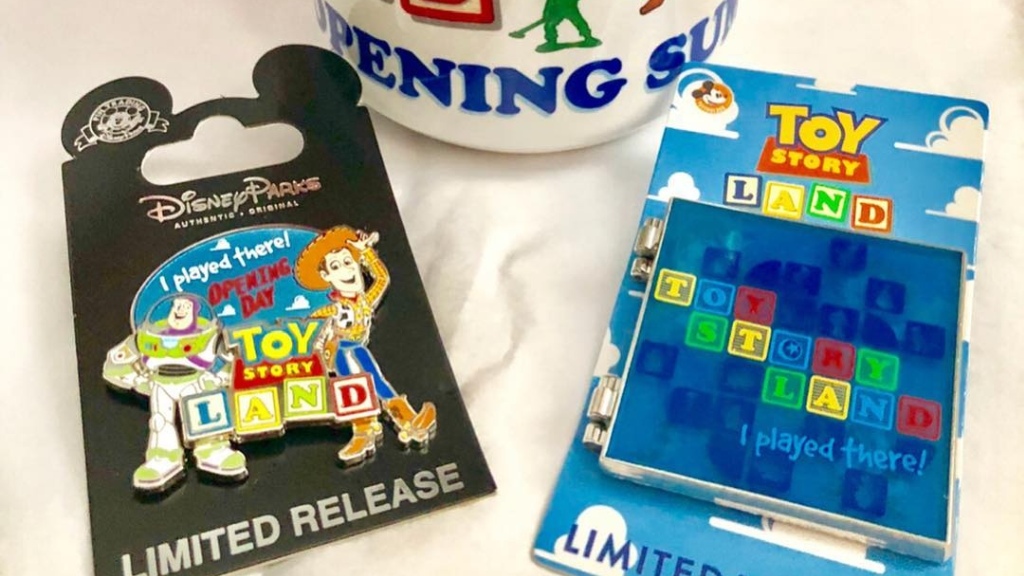 Giveaway Time on Our Instagram!
August 20, 2018
It's GIVEAWAY TIME!

We had such a good time with our "Search and Surprise" Stroller Giveaway last week, that we thought we'd share some more fun with you! Head over to our Instagram account @AllEarsNet to find out how to win these limited edition and exclusive Toy Story Land gems.
ATTN: Tables in Wonderland Members - Additional Dates for Contemporary Resort Chef's Table Experience!
August 16, 2018
This fall, Disney's Contemporary Resort Convention Center is presenting a number of special Chef's Table dining experiences exclusively for Tables in Wonderland members. The originally announced dates have already SOLD OUT, but two additional dates are now available for booking: October 18 and December 6.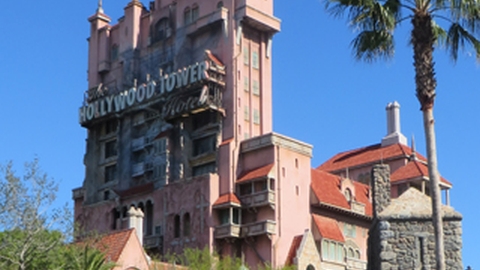 Still Terrifying After All These Years: A Look Back at the Tower of Terror
August 16, 2018
Blogger Gary Cruise reflects on his first ride in the Twilight Zone Tower of Terror, back in November 1999. By that time the tower had been terrorizing Disney guests for more than five years.
Sebastian's Bistro to Replace Shutters at Caribbean Beach Resort!
August 16, 2018
Caribbean Beach Resort has been undergoing renovation to common areas and restaurants in the Old Port Royale area. Disney has announced some news on two of the dining locations at this resort. In a few months Shutters table-service restaurant will reopen as the all-new Sebastian's Bistro. In addition, Centertown Market, the resort's quick-service location, is getting a face-lift and being expanded to create an indoor street market feeling.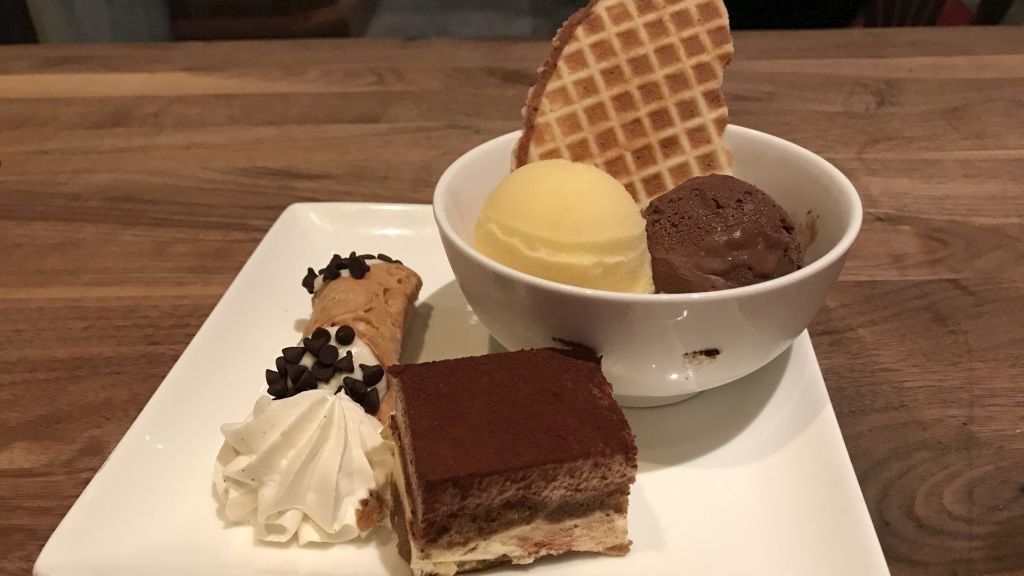 REVIEW: Superb Sunday Supper at Enzo's Hideaway Tunnel Bar
August 15, 2018
AllEars.Net's Deb Wills enjoyed the new Sunday Supper at Enzo's Hideaway Tunnel Bar in Disney Springs and shares her thoughts, along with many great photos from the delicious dining experience.
Dia de los Muertos Celebrations Return to Disneyland Resort
August 14, 2018
Experiences celebrating Dia de los Muertos will begin September 7 and continue through November 2, 2018 at both theme parks. This includes Plaza de la Familia and "A Musical Celebration of Coco" and Disney California Adventure, and a Dia de Los Muertos display in Zocalo Park at Disneyland.
Tangaroa Terrace Closing for Refurbishment
August 14, 2018
The Tangaroa Terrace restaurant at the Disneyland Hotel will be closed for refurbishment beginning September 4, 2018 and is expected to reopen mid-January 2019. Select menu offerings will be available at Trader Sam's Enchanted Tiki Bar and The Coffee House during this time.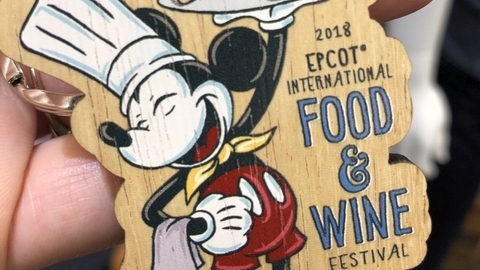 2018 Food and Wine Festival Merchandise and More!
August 13, 2018
The 2018 Epcot International Food and Wine Festival, which starts Aug. 30, features tons of new merchandise, with lines featuring Chef Mickey, Chef Remy from Ratatouille, and of course Figment!
Related Links:
-- Everything Else That's New for the Epcot Food and Wine Festival

Newest Dooney and Bourke Bags Now at Disney Springs!
August 11, 2018
Exciting news for Dooney and Bourke lovers -- the newest bags featuring a bright Mouse Ears pattern will be available at Ever After Jewelry Co. and Accessories at Disney Springs today, August 11, 2018.
TRON Construction Underway; Causes Some Ride Disruptions
August 11, 2018
Construction on the new Tron coaster attraction in Walt Disney World's Magic Kingdom, adjacent to Tomorrowland's Space Mountain, is well underway. Its progress is causing the temporary disruption of the operation of several existing attractions. Both the Walt Disney World Railroad and the Tomorrowland Speedway will close temporarily during the work. The Tron attraction is set to debut in time for Walt Disney World's 50th anniversary in 2021.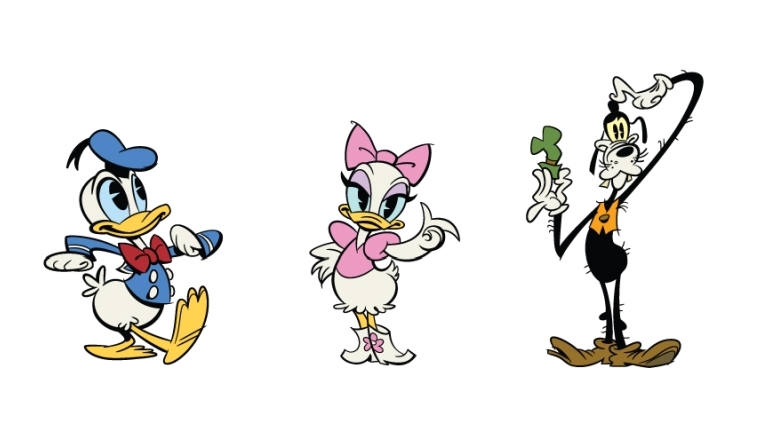 Mickey Mouse and Pals Send Kids to Dreamland with FREE Goodnight Message!
August 10, 2018
Now through August 31 parents can have their kids call 1-877-7-MICKEY and follow the prompts to receive a special goodnight message from Mickey Mouse or one of his pals. Kids can choose from Mickey Mouse, Minnie Mouse, Donald Duck, Daisy Duck, or Goofy. The whole call takes about one-and-a-half minutes. The phone call is toll-free and available in both the US and Canada.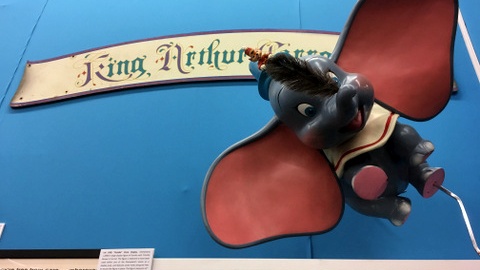 Find the Ultimate Souvenir at the "That's from Disneyland!" Auction
August 09, 2018
Richard Kraft, co-owner of Kraft-Engel Management, is liquidating his collection of Disneyland memorabilia amassed over the course of 25 years through the Van Eaton Galleries. The pieces include 15 ride vehicles, original attraction posters, concept art, and much more. Objects from the auction are available for gawking through Aug. 24, 2018, noon to 8 p.m., at 13730 Riverside Dr., Sherman Oaks, CA. A portion of all sales goes toward The Coffin-Siris Foundation and the CHIME Institute: Early Education Programs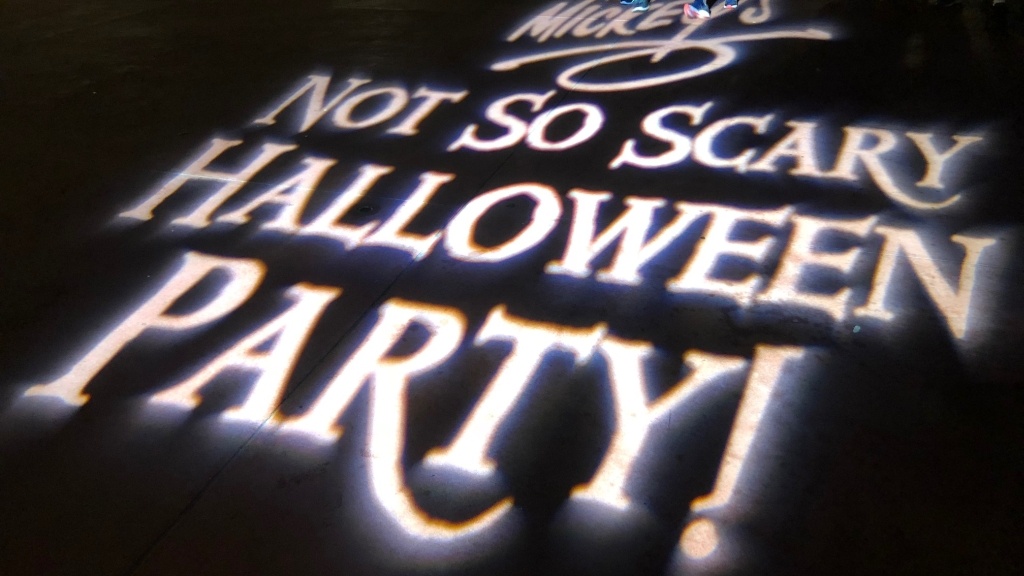 What You Need to Know About Mickey's Not-So-Scary Halloween Party in 2018!
August 09, 2018
Mickey's Not-So-Scary Halloween party nights begin at the Magic Kingdom on Friday, Aug. 17. This year, there will be additional experiences to make the evening even more special, like new lighting and effects on the Mad Tea Party and interactive pirates on Pirates of the Caribbean. Special Halloween goodies and merchandise will also be available.
Related Links:
-- 2018 Halloween Party Guide Map!
-- Grim Grinning Ghosts and More at First 2018 Mickey's Not-So-Scary Halloween Party
-- Special Halloween Merchandise Unveiled
-- Halloween Treats Abound in the Magic Kingdom and Not-So-Scary Parties!
-- Halloween 2018 Brings Spooky Specialty Items to Disney Parks
-- Halloween Refillable Mug at Walt Disney World

AllEars.Net Kingdom Strollers Search and Surprise Giveaway!
August 09, 2018
Here at AllEars.Net we're so excited to partner with Kingdom Strollers as our recommended stroller rental agency in Walt Disney World. And this weekend, we want to do a little something special for one lucky Kingdom Strollers family! We'll be in the parks on Sunday morning, August 12, for our first-ever "AllEars.Net Kingdom Strollers Search and Surprise!" giveaway. Follow us and keep an eye on our social media channels -- Twitter, Facebook, and Instagram -- to see the search LIVE! At the end of the search, we'll give a magical surprise to one lucky Kingdom Strollers family!
4R Cantina Barbacoa Food Truck Coming to Disney Springs!
August 07, 2018
The 4R Restaurant Group, owner of 4 Rivers Smokehouse, is launching its newest dining concept in late August with the opening of its 4R Cantina Barbacoa Food Truck located in the Marketplace at Disney Springs.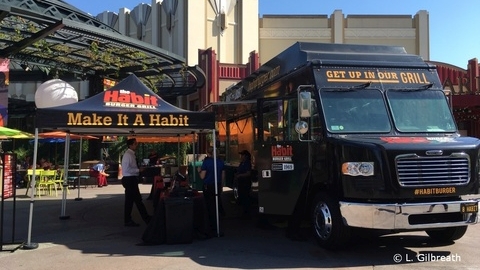 Food Trucks Debut at Disneyland's Downtown Disney District
August 03, 2018
Earlier this week, Disneyland Resort's Downtown Disney District welcomed three food trucks that will be making regular appearances while the area awaits the construction of a new hotel.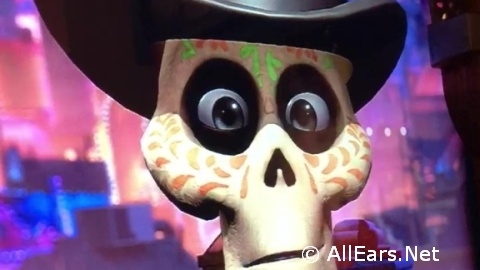 Make Yourself into a Dia de Muertos Skeleton at Epcot's Mexico Pavilion
August 03, 2018
Walking through the Mexico pavilion yesterday, we stumbled across this new hands-on activity that's part of the "Remember Me" La Celebracion del Dia de Muertos exhibit in the pavilion's gallery. The new Mirror de los Muertos allows you to turn yourself into a "Day of the Dead" skeleton-like creature, just like those featured in Disney-Pixar's film, "Coco."
Chicken Guy! Now Open at Disney Springs!
August 02, 2018
Chicken Guy!, a new collaboration between celebrity chef and TV personality Guy Fieri and restaurateur Robert Earl, opened tonight (Aug. 3) at Disney Springs. Chicken Guy! is a fast-casual chain dedicated to serving chicken tenders paired with more than 20 types of sauce. The AllEars.Net Team had a chance to preview the restaurant just a day ago and was able to sample some of the food, as well.
Vampirina Coming to Disney's Hollywood Studios
August 02, 2018
Vampirina, a young vampire-like girl who has moved from Transylvania and is now attending school in the human world, will soon be making appearances at Walt Disney World Resort. "Vee" will join breakfast at Hollywood and Vine's Disney Junior Play 'n Dine as of September 30. Later in the fall Vampirina will be a part of the character meet-and-greets in Disney's Hollywood Studios' Animation Courtyard. And when the new "Disney Junior Dance Party!" opens in that theme park, she'll be part of that show as well.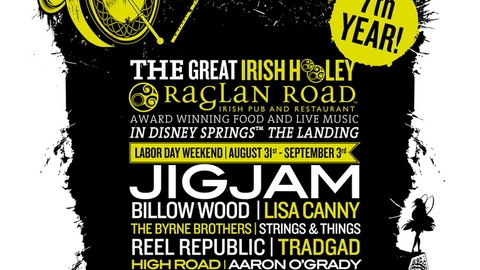 'Great Irish Hooley' Returns Labor Day Weekend to Raglan Road
August 02, 2018
Raglan Road's popular 'Great Irish Hooley' Festival returns to Disney Springs over Labor Day Weekend, Aug. 31-Sept. 3, 2018, for the seventh year. This high-voltage Irish music festival will serve up a colorful live playlist of traditional Irish, Celt grass, folk, blues and soul both inside and outside the Pub.