Walt Disney World News
Disney Cruise Line
Disneyland Resort
SeaWorld Orlando
Site News
News Around the World
News Filters:
---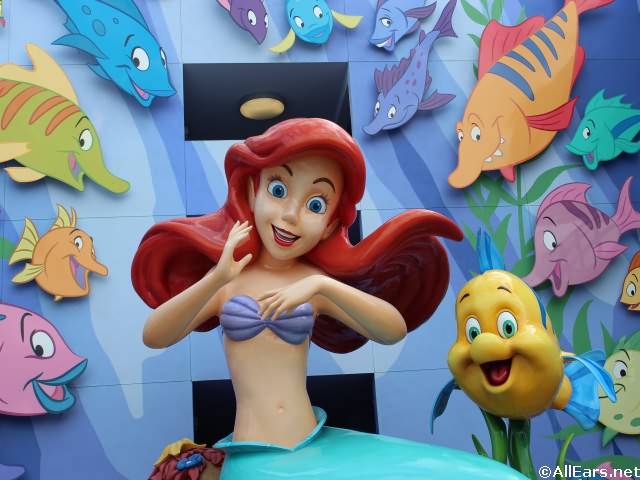 Art of Animation Little Mermaid Video
June 23, 2016
Tour the Art of Animation Little Mermaid section. Check out the huge sculptures and the themed pool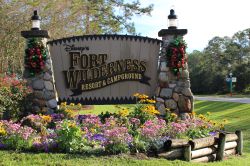 Kiddie Pool to Close Permanently at the Fort
June 22, 2016
The Meadow Kiddie Pool at Fort Wilderness will close permanently on June 27, 2016.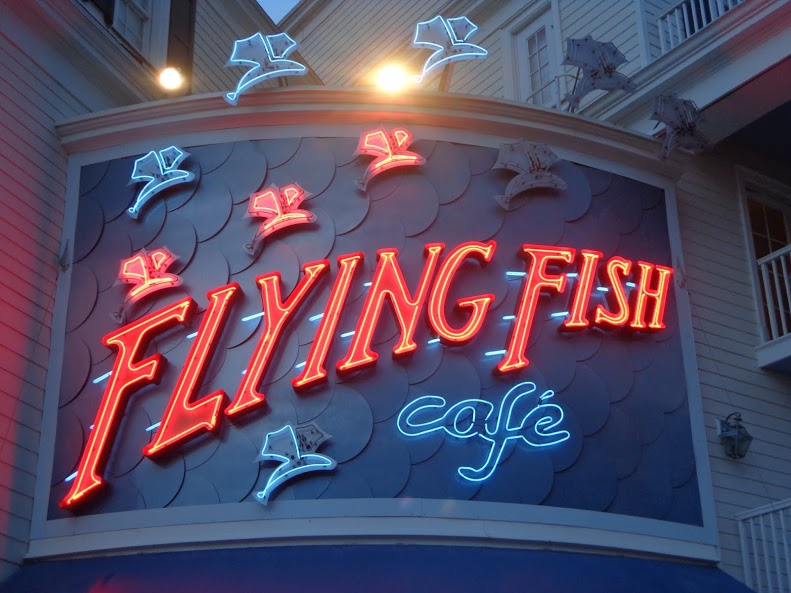 Flying Fish Renovation Shorter Than Previously Announced
June 22, 2016
The renovation of Flying Fish on Disney's BoardWalk has changed its end date from September 30 to "through summer 2016.
French Quarter Food Court Faces Refurbishment
June 22, 2016
The Sassagoula Floatworks and Food Factory at Port Orleans French Quarter will close for refurbishment on July 11. During this time, the Scat Cat Lounge adjacent to the resort lobby will feature some beloved dishes, like jambalaya, gumbo, po' boys, and beignets. There will also be a selection of grab 'n' go meals available for purchase. For guests wishing for more selection, bus transportation will be provided from 7 a.m. to midnight to Port Orleans Riverside. In addition, the resort will continue to offer its in-room pizza delivery service from 4 p.m. to midnight daily. The menu includes pizza, hot and cold sandwiches and pasta. The quick service food court will reopen sometime in the fall, but no specific date has been announced.
Frozen - Live at the Hyperion Disney California Adventure
June 22, 2016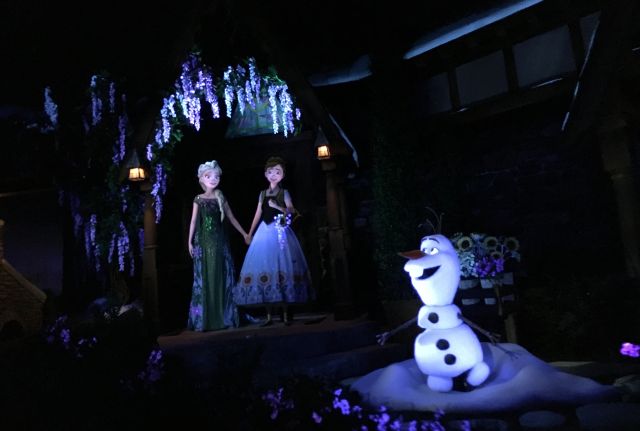 Frozen Ever After Opens to Record Crowds
June 22, 2016
Frozen Ever After opened June 21st to record crowds and wait times (over 300 minutes).
Related Links:
-- Frozen Ever After POV Video
-- Frozen Ever After - What Parents Need to Know.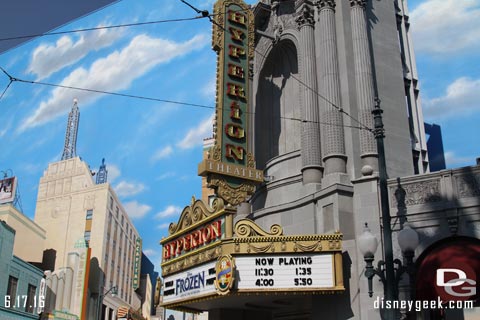 Frozen Musical Available in Three Premium Packages
June 22, 2016
Disneyland Dining is now offering three different packages featuring premium viewing experiences for the new "Frozen - Live at the Hyperion" musical. The packages are available daily starting on June 29.
Frozen Pre-show is $49/person, and starts 90 minutes before show time in Stage 17. It includes shave ice, a beverage station with soft drinks, beer and wine, several photo op locations and a "Magical Snow Moment." Guests will be seated in a reserved priority seating area in the Hyperion Theater.
Frozen Pre-show Plus Lunch is $99 for adults and $79 for kids 3-9. It includes all of the preceding plus a three-course lunch at the Carthay Circle Restaurant.
Frozen Signature Dining and Behind-the-Scenes is $299/person. It includes the pre-show, a behind-the-scenes experience at the theater following the show, and a four-course dinner at the Carthay Circle Restaurant.
Prices do not include applicable tax and gratuity. Reservations for the pre-show and lunch packages are available on-line or by calling Disneyland Dining at 714-781-DINE (3463). The signature package is only available over the phone. No annual passholder discounts available.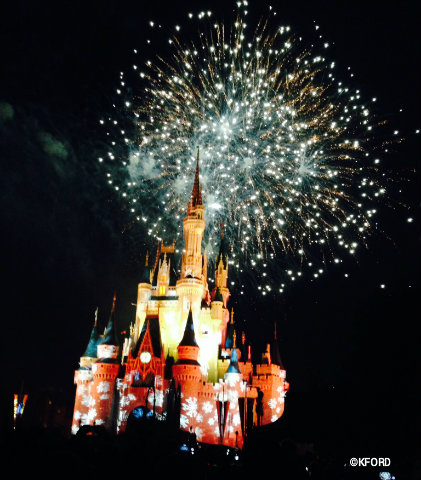 Reservations Open for Holiday Fireworks Dessert Party
June 21, 2016
Reservations are now open for the Holiday Wishes Fireworks Dessert Party at the Magic Kingdom! The Holiday Wishes Fireworks Dessert Party offers guests a reserved viewing location on Main Street, U.S.A. for Mickey's Once Upon a Christmastime Parade, followed by a private dessert party with a reserved viewing area at Tomorrowland Terrace for the Holiday Wishes: Celebrate the Spirit of the Season fireworks spectacular. The price for the Package is $79 for adults, and $49 for children ages 3-9 (not including tax). The Package does NOT include admission to Mickey's Very Merry Christmas Party, which must be purchased separately. Mickey's Very Merry Christmas Party is available select nights in November and December.
Magic Kingdom Guide Map 6/17/16
June 19, 2016
The Magic Kingdom has updated their guide map
6/17 Disneyland Walk About
June 19, 2016
Jason's weekly walkabout from June 17th includes Star Wars construction; Soarin' Around the World; 2016 All American College Bands
Help Us Out: Review your recent dining experiences at WDW
June 19, 2016
Our Rate and Review section depends on you our readers so that those planning can decide where to dine at WDW.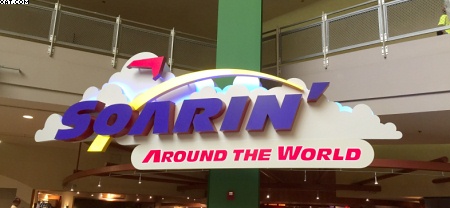 Soarin' Around the World Opens!
June 19, 2016
Soarin' Around the World opened June 17, 2016 with brand new projections, technology and a new movie. In addition, a third theatre has been added in hopes of reducing stand-by wait times.
Norway's Royal Sommerhus Anna and Elsa Meet and Greet Photos
June 18, 2016
Anna and Elsa have returned to Epcot's Norway from the Magic Kingdom. They greet guests in the Royal Sommerhus (on the left side) of the Norway pavilion.
Mickey's Royal Friendship Faire Opens - Photos
June 18, 2016
The new Magic Kingdom Show Mickey's Royal Friendship Faire has opened.
AmaViola Christened - Adventures by Disney River Cruises
June 18, 2016
The AmaViola will be carrying Adventures by Disney passengers on Danube river cruises in 2016 and 2017.

Calabasas, CA - (Jun. 17, 2016) - AmaWaterways this week christened its two newest ships, AmaViola and AmaStella. The line's co-founders, Rudi Schreiner and Kristin Karst, were joined by the ships' godmothers and local dignitaries, for ceremonies in Vilshofen, Germany.

On June 15, AmaWaterways marked the official arrival of AmaViola, with a day of specially planned festivities in Vilshofen. The morning began with the decorating of the dock and continued with comments by AmaWaterways' Co-Founder Rudi Schreiner and Vilshofen Mayor Florian Gams. The events included a signing of the ship's guestbook, prayer by the abbot, live music and Bavarian cuisine. A special song was also written in honor of AmaViola by a local Vilshofen musician, and performed during the ceremony.
Recent Tragedies in Central Florida
June 18, 2016
Deb Wills shares her thoughts on the recent tragedies in Central Florida.
'Finding Dory': Spoiler-free Review
June 18, 2016
Dory may be forgetful, but "Finding Dory" is not forgettable. Not by a long shot.

Disney-Pixar's sequel to "Finding Nemo" takes us deeper into the Big Blue World and introduces us to a new cast of characters that blend seamlessly with Marlin, Nemo and other favorites from 13 years ago. Has it really been that long since we met the clownfish?

"Finding Dory" takes moviegoers on a journey that is highlighted by laughter. I can't remember the last movie that prompted me to laugh out loud so much in one sitting. And if our theater's audience -- which was comprised of a mix of adults and teens on their own and families with younger and older children -- was a good example, the humor appealed to all ages.
Finding Dory Press Conference
June 18, 2016
On June 17, Disney-Pixar's latest film, "Finding Dory" debuted. A continuation of the Academy Award-winning "Finding Nemo," it follows Dory, a blue tang with short-term memory loss, on her search for the parents she had lost and forgotten. The cast and crew gathered at a press conference to share their thoughts on the film.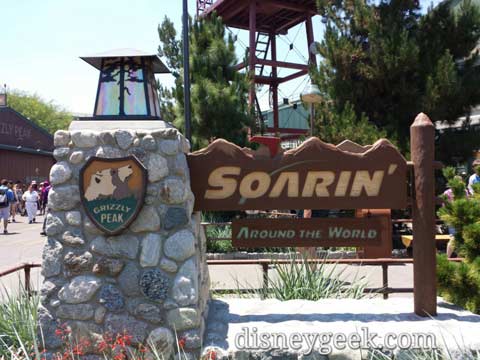 Soarin' Around the World Opens in Disney California Adventure
June 18, 2016
Soarin' Over the World Debuts at Disney's California Adventure
Disneyland Jammin' Nights
June 18, 2016
This posting will focus on two of the summer evening entertainment options. Jammin' on the Backlot has taken over for the Mad T Party this summer. It kicked off at 6pm and runs until park closing. In Downtown Disney this summer each night has a musical theme. Fridays are Polynesian nights..