Walt Disney World News
Disney Cruise Line
Disneyland Resort
SeaWorld Orlando
Site News
News Around the World
News Filters:
---
Gluten Free Dining at WDW
October 20, 2014
My name is Christy Fish and I am a Disney Vacation Club Member, Disney Enthusiast, and avid All Ears Reader. I also happen to have Celiac disease and need to eat gluten free. Below please find my latest information from my last trip my husband Blake and I took to Walt Disney World. Happy Reading!
Flag Wavers of Sansepolcro Show at Epcot's Italy Photo and Video Gallery
October 20, 2014
The Flag Wavers of Sansepolcro are performing in Epcot's World Showcase Italy pavilion. The tradition dates back to the late Middle Ages as the group of flag wavers, drummers, and trumpeters perform the ancient art of flag waving.
Win a Pin! Mid-Month Mousy Mindboggler
October 19, 2014
Like solving puzzles? Figure out our Mid-Month Mousy Mindboggler and you have the chance to win a collectible Disney pin. Submit your entry by November 14!
Disney Season: Spring 2015
October 17, 2014
The new year 2015 lifts off with a spring bouquet of fun happenings, openings and events at Walt Disney World Resort. Whether on land or at sea, some great vacation choices await Disney guests as the calendar turns the pages into 2015.
Grand Deluxe Guest Rooms Debut at the Walt Disney World Swan and Dolphin Hotel
October 17, 2014
The Walt Disney World Swan and Dolphin are undergoing the largest renovation in its 25 year history! Newly designed guest rooms feature upgraded furniture, a completely new bathroom, and the latest in technology enhancements including large HD TVs, additional power outlets and more.
Last Chance to see Ralph and Vanelope 10/23. Mid-November Welcome Hiro and Baymax Big Hero 6 at Disney's Hollywood Studios
October 17, 2014
Although the start date has not been announced (mid-November is all we know right now), the locations of the Meet and Greet have. In Disney's Hollywood Studios, look for Hiro and Baymax inside the Magic of Disney Animation attraction.
Villas at Wilderness Lodge 2-Bedroom Photos
October 17, 2014
Photos of a 2 Bedroom Corner Villa at Disney's Wilderness Lodge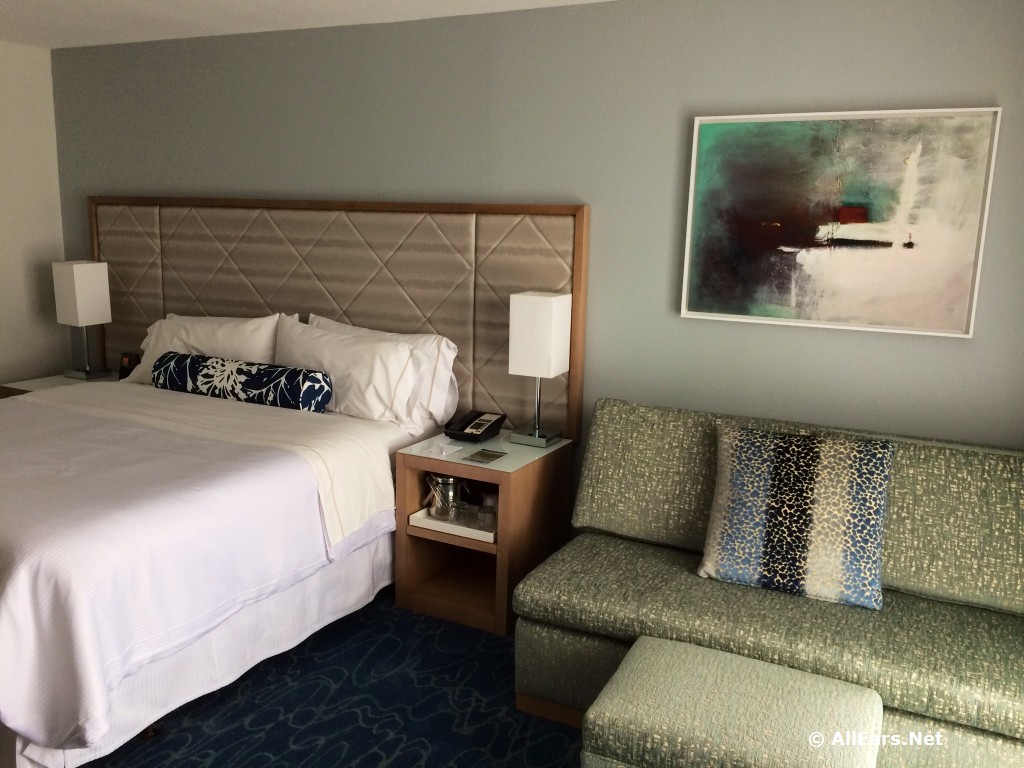 Updated Swan Room Photos!
October 17, 2014
Rooms at the Walt Disney World Swan and Dolphin Hotel are undergoing major renovations. Here are some photos from a recently refurbished room at the Swan.
Trattoria al Forno Set to Open December 18; Dinner Menu Revealed
October 16, 2014
Trattoria al Forno, a new restaurant at Disney's BoardWalk, has set a tentative opening date of December 18, 2014. The restaurant (on the site of the former Kouzzina by Cat Cora, which closed September 30) will showcase classic Italian cuisine including handcrafted mozzarella made daily, fresh cavatelli pasta and pizzas baked in wood-burning ovens.

Open daily for breakfast and dinner, reservations will be taken starting October 21, 2014.
Ups and Downs of WDW Coasters - AllEarsNet TV
October 15, 2014
Join hosts Deb Koma and Linda Eckwerth as they talk the Ups and Downs of Walt Disney World Coasters. The show includes everything from Space Mountain, Big Thunder Mountain Railroad in the Magic Kingdom and Rock N Roller Coaster in Disney's Hollywood Studios.(Unfortunately we didn't get to Expedition Everest in Animal Kingdom this time out.)

Disneyland's Amazing Carved and Painted Pumpkins
October 14, 2014
The Halloween Carnival at Big Thunder Ranch Jamboree celebrates Disneyland in California with a variety of activities including a creative display of painted and carved Disney-themed pumpkins. Along with many favorites such as Jack and Sally, the Little Mermaid, Haunted Mansion, and regular Disney favorites, comes pumpkins from Frozen with Anna, Elsa and Olaf. The display beings in mid-September when Halloween Time is rolled out and continues through October.
Disneyland Photo Walkabout 10/10/14
October 14, 2014
Jason is back with his weekly walk around the Disneyland Resort showing what's new and what's changing.
Epcot Trade Celebration
October 13, 2014
Learn what it is like to attend the Epcot Trade Celebration designed for pin and vinylmation traders! "Make an entrance when you arrive in style at our award-worthy Imagination Gala - A Magic Carpet event! Join us as we honor our 'bests' in Disney films, storytelling, characters and attractions with an Imagination Award, represented by none other than a Golden Figment."
Quick Bites
October 08, 2014
Short notice happenings at WDW.
Related Links:
-- Be Our Guest Lunch Accepting FP+ ONLY!
-- Toy Story Midway Mania Testing FP+ Only Through October 9th. No standby lines
-- Epcot's Canadian LumberJack Show in Soft Opening Phase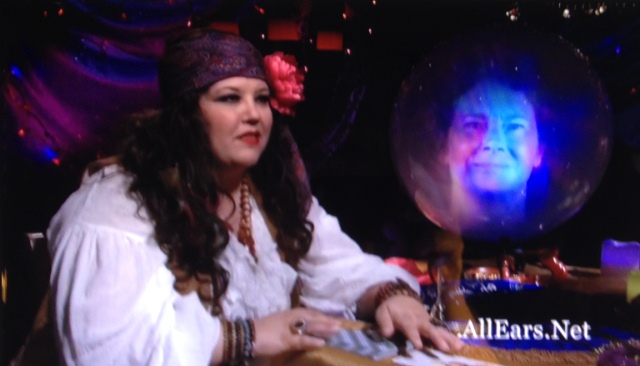 Disneyland Fortune Teller Reveals Halloween Messages
October 06, 2014
It's Halloween Time at Disneyland, and AllEars.Net's Laura Gilbreath is summoned by fortune teller Ivana Mystic.
Big Hero 6 Art Display Disney's Hollywood Studios
October 06, 2014
The Magic of Disney Animation has new artwork in the Production Gallery - Big Hero 6! There are artist renderings, images, models and drawings. Here's a tour of the gallery for those of you not able to see it in person.

Big Hero 6 is an action-packed comedy-adventure about the special bond that develops between Baymax (voice of Scott Adsit), a plus-sized inflatable robot, and prodigy Hiro Hamada (voice of Ryan Potter). When a devastating event befalls the city of San Fransokyo and catapults Hiro into the midst of danger, he turns to Baymax and his close friends adrenaline junkie Go Go Tomago (voice of Jamie Chung), neatnik Wasabi (voice of Damon Wayans Jr.), chemistry whiz Honey Lemon (voice of Genesis Rodriguez) and fanboy Fred (voice of T.J. Miller). Determined to uncover the mystery, Hiro transforms his friends into a band of high-tech heroes called Big Hero 6.

Frozen Holiday Premium Package
October 06, 2014
With Frozen Summer Fun over, Disney's Hollywood Studios has announced a new Frozen Holiday Premium package.

The premium package is available November 7-19, November 21-December 9 and December 11 - January 4, 2015. For $89 per adult plus tax and $59 per child plus tax.
Inexpensive Disney Gifts at Kohl's
October 06, 2014
Disney fans, there are fewer than 100 shopping days left before Christmas. You have started, right?

Even if you haven't started checking items off your list -- or have yet to even make a list -- I have a suggestion to save you time and money. Kohl's Cares products for the 2014 holiday season are on the shelves now, and they offer a nice selection of Disney books and plush animals for just $5 each.
Remembering Body Wars
October 06, 2014
The success of Star Tours in 1987 inspired the Imagineers to try developing an "inner space" attraction of a miniaturized submarine-like probe journeying through a patient's body just like in the film Fantastic Voyage (1966) for the "Wonders of Life" pavilion at Epcot in 1989. The new attraction was called Body Wars most likely because Disney guests called Star Tours the Star Wars ride or just Star Wars.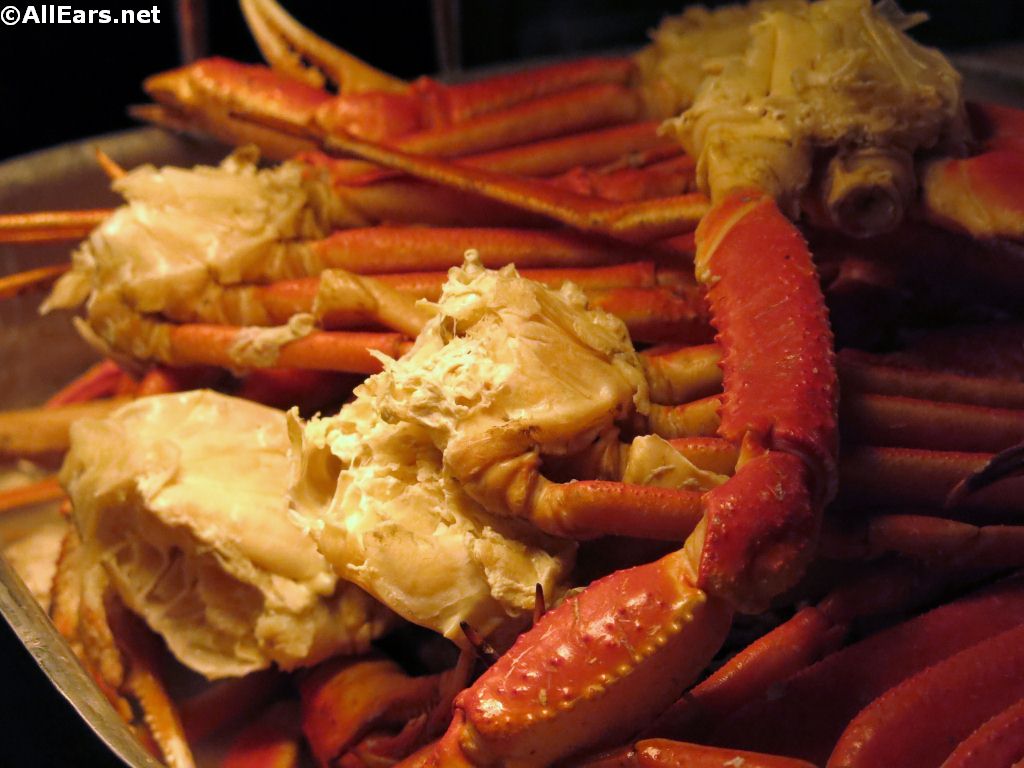 Cape May Cafe Dinner Buffet - Food Photos
October 06, 2014
See a sampling of what is offered at the Cape May Cafe Clam Bake dinner buffet.