Walt Disney World News
Disney Cruise Line
Disneyland Resort
SeaWorld Orlando
Site News
News Around the World
News Filters:
---
New Nighttime Castle Projection Show Starts November 4
October 26, 2016
A new nighttime castle projection show called "Once Upon a Time" will debut in the Magic Kingdom on November 4. It will be "hosted" by Mrs. Potts from "Beauty and the Beast" and will feature a variety of Disney films. "Once Upon A Time" will replace the current "Celebrate the Magic" projection show, which will end its run on November 3.
Disney Cruise Line Announces Early 2018 Sailings
October 26, 2016
Disney Cruise Line introduces a popular Caribbean destination - Bonaire - into the lineup of favorite itineraries for early 2018. Limited-time engagements in Puerto Rico and California, plus a variety of cruises from Florida, offer Disney Cruise Line guests the opportunity to visit exciting ports of call in the Caribbean, Bahamas and Mexican Riviera from January through May.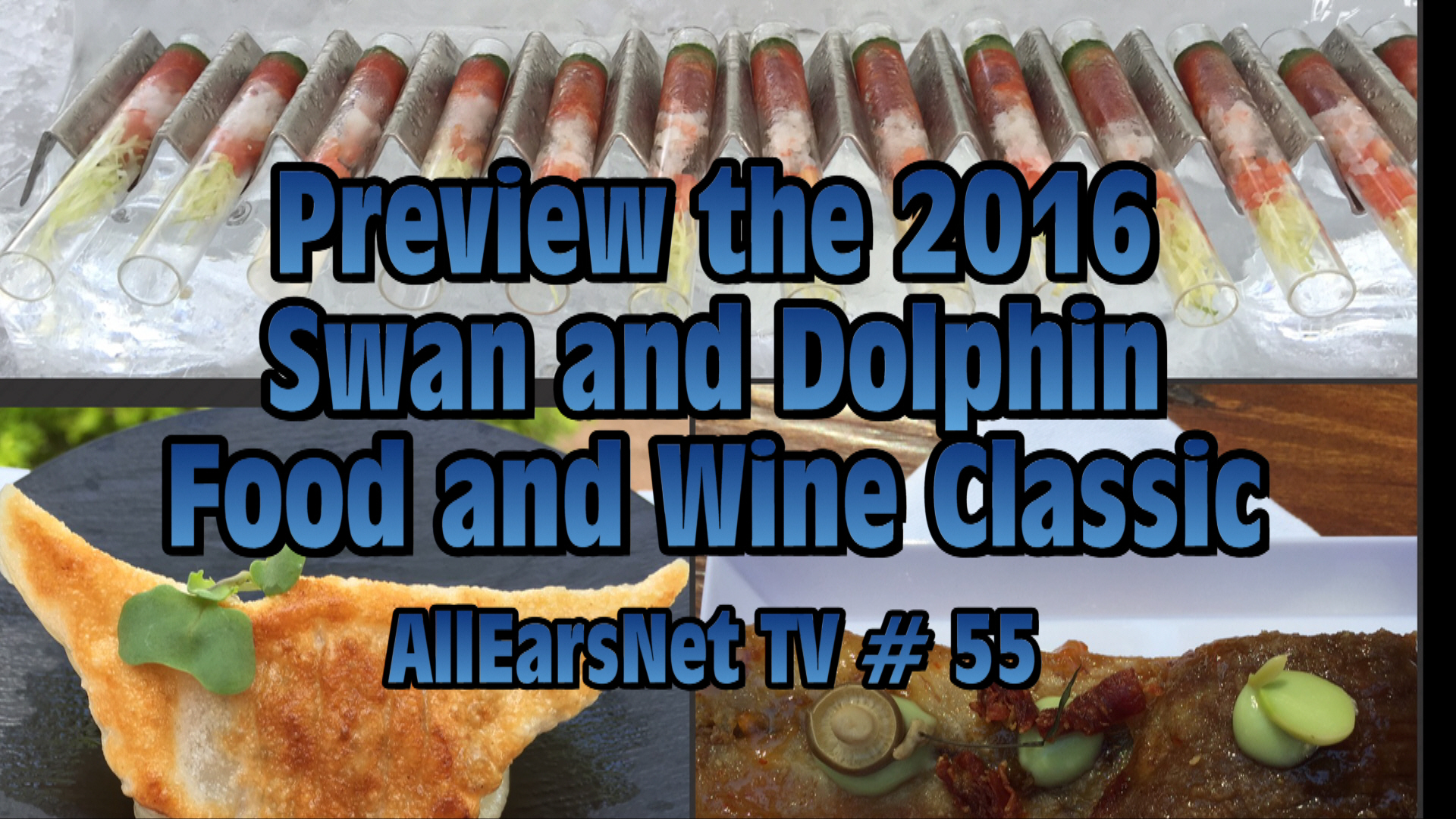 Preview the Walt Disney World Swan and Dolphin Food and Wine Classic - October 28 - 29! AllEarsNet TV
October 26, 2016
Deb Wills and Linda Eckwerth take you on a preview of this year's Walt Disney World Swan and Dolphin Food and Wine Classic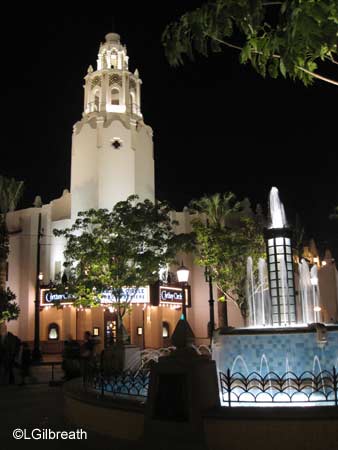 Frozen Dining Package Returns with Modifications
October 26, 2016
The Frozen Dining Package has returned in a modified form: there is no longer a "pre-show" option, and only the Carthay Circle Lunch package is available. The lunch is $89 for adults and $59 for kids ages 3-9. Packages can be booked online or by calling 714-781-DINE.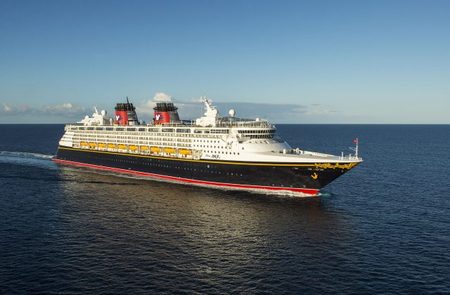 Disney Cruise Line Announces 2018 Itineraries
October 25, 2016
Disney Cruise Line announced its early 2018 ports and itineraries today. Bonaire, a new port of call for Disney Cruise Line, has been added and there will be limited-time engagements in Puerto Rico and California, plus a variety of cruises from Florida. Bookings for these new sailings open to the public on October 27, 2016.
STK Orlando Debuts Fall Menu
October 24, 2016
With the temperatures in Orlando finally dipping to the point that we're not uncomfortable the minute we step outside, it's beginning to feel a lot like fall -- or as much of a fall season as we can expect in the Sunshine State. And while that means locals might break out the long sleeves and boots this weekend, for those in the culinary field, it signals the opportunity to change up their menus.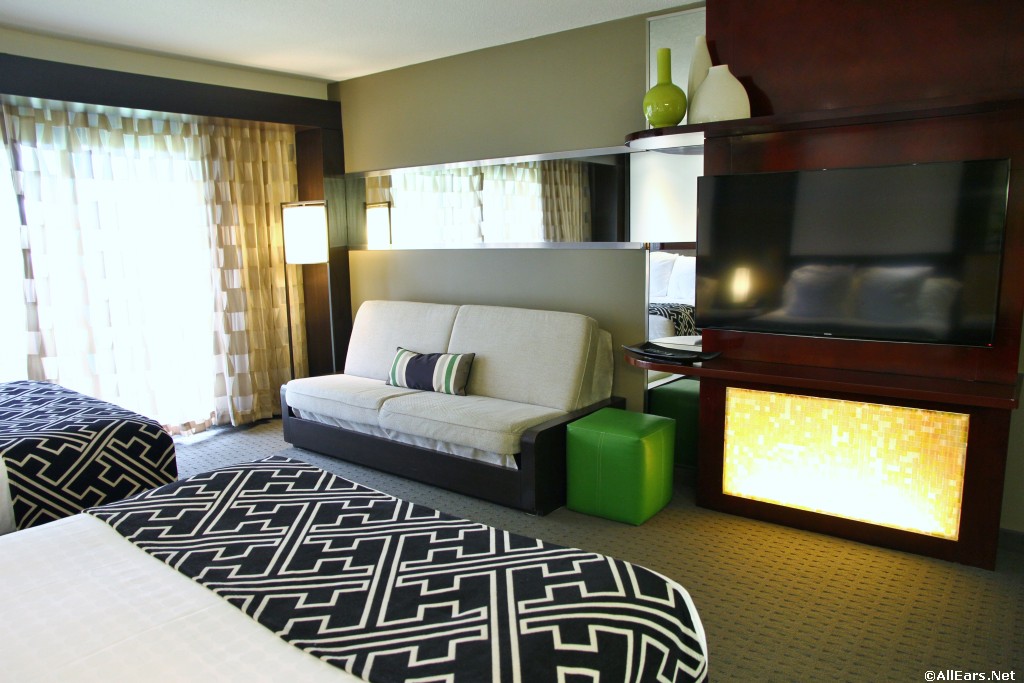 Contemporary Garden Wing Photo Gallery
October 24, 2016
Check out the Contemporary's Garden Wing room.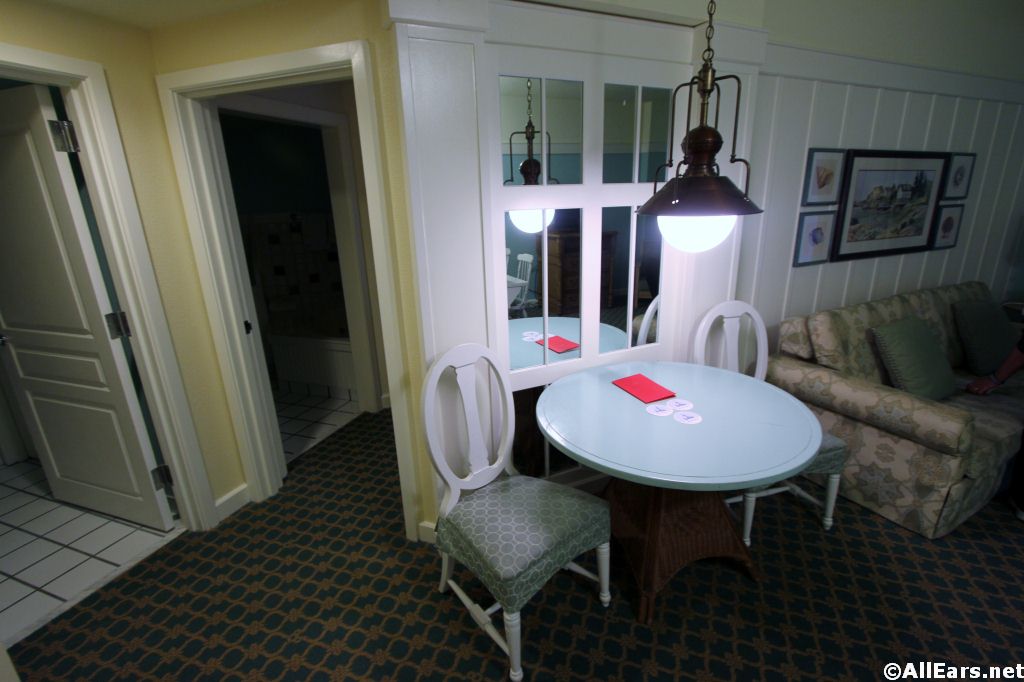 Boardwalk 1 Bedroom Villa Tour - VIDEO
October 24, 2016
Tour one of the renovated Boardwalk's One Bedroom Villas; Disney Vacation Club.
SeaWorld's Halloween Spooktacular
October 21, 2016
Halloween meets the sea each weekend during SeaWorld Orlando's Halloween Spooktacular. The family-friendly event immerses guests in an underwater "fantasea" with trick-or-treating, whimsical pumpkin fish, sea-themed arts and crafts, and up-close animal encounters.
Marvel Day at Sea on Select Disney Magic Sailings Fall 2017
October 21, 2016
In 2017, Disney Cruise Line guests will unite and celebrate the epic adventures of the legendary Super Heroes and Super Villains from the Marvel Universe during a brand-new, day-long celebration: Marvel Day at Sea. The seven special voyages on the Disney Magic will depart from New York City in the fall of 2017.

Four Seasons Resort Hosting Three-Day Celebration
October 20, 2016
This October 27-29, Ravello at Four Seasons Resort Orlando at Walt Disney World Resort will host a three-day celebration highlighting the Piemonte region of Italy. Executive Chef Fabrizio Schenardi, who hails from Torino, Italy, will bring Italian guest chefs in partnership from the Italian Food Style Education (IFSE) Culinary School in Italy to prepare an Italian culinary extravaganza as part of this event. A pop-up Italian Market will be offered featuring imported olive oils, wines, and housemade Italian pastries and desserts, and a special Italian coffee lounge will feature delicious lattes, cappuccinos and more on the outdoor terrace. Complimentary classes will also be offered to resort guests and to the public.
Florida First Responders Offered Discounted La Nouba Tickets
October 19, 2016
La Nouba by Cirque du Soleil is currently offering Florida first responders (police, firefighters and emergency medical service personnel) tickets at 39 percent savings on Category 2 tickets for themselves and up to five guests per show. With the discount, tickets for first responders are $49. Florida first responders can visit the La Nouba box office to take advantage of the savings (Florida emergency responder personnel ID required). The first responder offer is available for sale now for shows running through December 16.
Polar Bear Greeting Guests at the Coca-Cola Store
October 19, 2016
The Coca-Cola Polar Bear is now meeting guests daily at the Disney Springs Coca-Cola store from 10 a.m.- 9 p.m.
Castaway Cay 5K!
October 19, 2016
Just 11 weeks post knee replacement, Kristin bravely completed the Castaway Cay 5k. Read her story!
Pin Palooza Update: Thanks to All! $10,895 was raised to fight Breast Cancer!
October 19, 2016
Pin Palooza - raising funds for the fight against breast cancer raised $10,895!
Dim Sum Brunch Now Available at Morimoto
October 18, 2016
Dim Sum brunch is now available on Saturdays and Sundays from 11 a.m. to 3 p.m. at Morimoto Asia at Disney Springs. You can make reservations by calling 407-939-6686.
Celebrate "Yelloween" at STK Orlando
October 18, 2016
STK Orlando at Disney Springs will host a "Yelloween" event on October 31, from 8 p.m. until midnight. The special evening will feature a two-hour open bar, light bites, drink specials, a live DJ and live-action performers on the restaurant's rooftop. Cost is $50 per person. Reservations can be made at 407-917-7440 or online.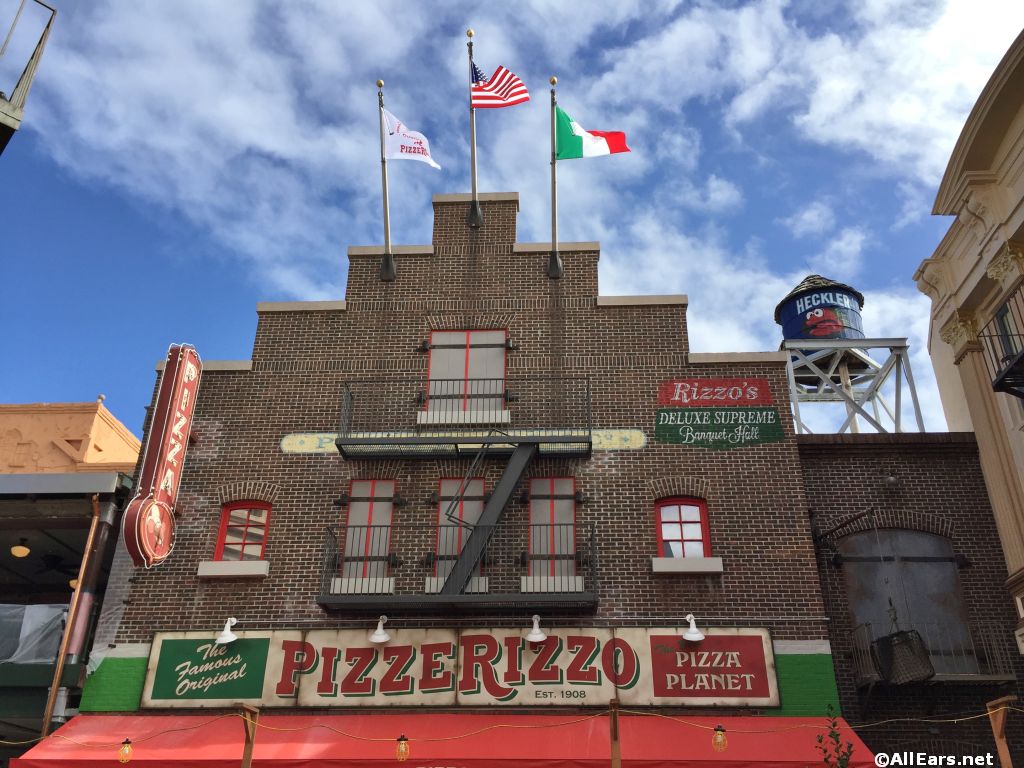 PizzeRizzo Construction Photos
October 18, 2016
Lots of details have emerged on the exterior of PizzeRizzo, opening later this year.
Pin Palooza Collectables TODAY at 1pm ET
October 15, 2016
My next Pin Palooza fundraiser is fast approaching (October 15th). This is a great win -win opportunity for both of us. You get some great pins AND your entire purchase price is a direct donation to my Avon Walk for Breast Cancer. I pay for mailing to US and Canada.
Sneak Peek of Moana Playing at Disney California Adventure
October 14, 2016
A sneak peek of "Moana," Disney's next animated feature, opens October 14 at the Bug's Life Theater in Disney California Adventure. The preview will be presented in 3D with special in-theater effects. "Moana," which opens in theaters on November 23, is the story of an adventurous teenager, Moana (voice of Auli'i Cravalho), who meets the mighty demigod Maui (voice of Dwayne Johnson) in her quest to become a master wayfinder. Directed by the renowned filmmaking team of Ron Clements and John Musker ("The Little Mermaid," "Aladdin," "The Princess and the Frog"), the film features music by Lin-Manuel Miranda (Broadway's "Hamilton"), Mark Mancina and Opetaia Foa'i.