General Info
Attraction Info
Parades and Shows
News
January
February/
March
Spring
April
May
June
July
August
September
October
NovemberDecember
OTHER THEME
PARKS
Walt Disney World
Theme Park News
News Filters:
---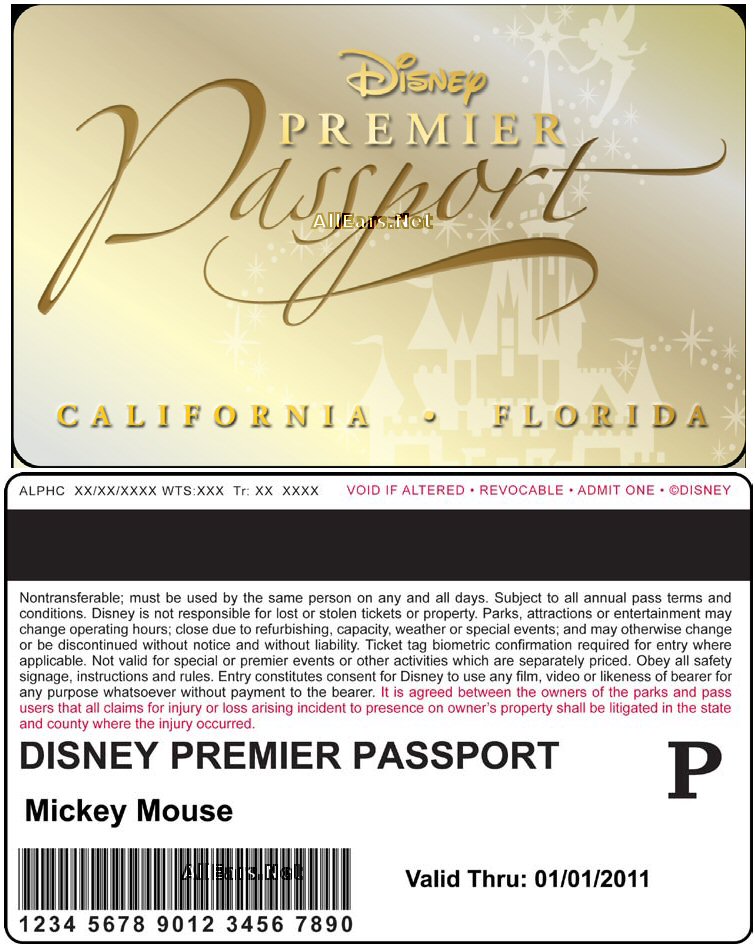 Families Dealing with new Annual Pass Prices
October 05, 2015
On Sunday, Disney fans woke up to the news that Walt Disney World and Disneyland had announced a restructuring of its annual pass programs. Of course, prices have increased, but some of the benefits and the names of the passes have changed as well, which can be a bit confusing. Today, I'm sifting through the details because my family and I renew our Walt Disney World passes next month, so we have to decide which passes make sense for our use in the coming year. Perhaps my comparisons and reasoning will resonate with you, too.
Annual and Seasonal Pass/Tables in Wonderland Price Increases
October 04, 2015
Walt Disney World has announced a number of price increases that go into effect today, October 4, 2015.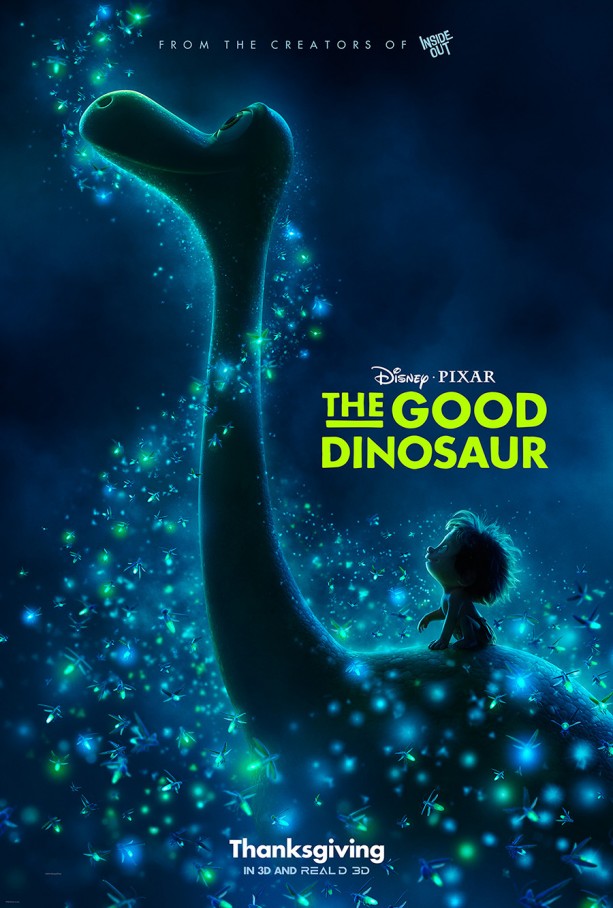 The Good Dinosaur Previews in Parks 10/16
October 03, 2015
Imagine if the asteroid that forever changed life on Earth missed the planet completely and giant dinosaurs never became extinct. That's the premise behind Disney Pixar's epic adventure, "The Good Dinosaur," coming to theaters this Thanksgiving.

Beginning October 16, guests visiting Disney Parks will be able to catch a preview of scenes from "The Good Dinosaur" in sneak peeks planned for Disney California Adventure park and Disney's Hollywood Studios.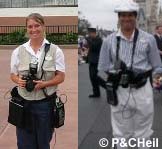 New enhancement to My Disney Experience mobile app allows viewing of PhotoPass photos
September 14, 2015
Enhancements to the My Disney Experience mobile app now allow you to view all your Disney PhotoPass vacation photos, including photos from select attraction and dining locations. You'll also be able to find Disney PhotoPass Photographer locations at Walt Disney World and link Disney PhotoPass Cards collected during your vacation. In addition, you'll be able to purchase Memory Maker through the app, and use the app to download Memory Maker photos and share them to other social media apps.
Werther's Original Giving Away Trip to Food and Wine Festival
September 14, 2015
Werther's Original, sponsor of Karamelle Kuche in Epcot's Germany pavilion, is giving away a trip to the 2016 Epcot International Food and Wine Festival in their "Unwrap the Magic" Sweepstakes. You can enter to win a vacation for four to the 2016 festival that includes hotel, airfare, park tickets and tickets to the Party for the Senses. There are also chances to win weekly drawings of a caramel gift basket. Sweepstakes is only open to US residents and closes November 15, 2015. For more details, visit the Werther's Original Facebook page.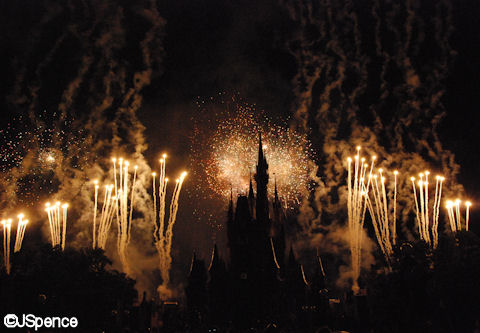 Mickey's Not-So-Scary Halloween Party Begins Today
September 14, 2015
Mickey's Not-So-Scary Halloween Party begins its 2015 run today, September 15, and continues on certain nights through November 1. The after-hours special ticket event will immerse guests in the Halloween spirit. New this year: the mischievous Sanderson Sisters from Disney's Hocus Pocus will throw an evil Halloween party for the "Hocus Pocus Villain Spelltacular." This new show features appearances by some of the greatest Disney villains, along with dancers, projections and special effects. "Happy HalloWishes" fireworks spectacular will illuminate the sky in bursts of orange and green fireworks. In "Mickey's Boo-to-You Halloween Parade" a gang of ghostly characters parade down Main Street, U.S.A. for a haunted, but happy, Halloween season. Each night begins at 7 p.m. and runs until midnight, with guests encouraged to don their favorite Halloween costumes and partake in trick-or-treating around Magic Kingdom. Party dates in September are 15, 18, 20, 22, 25 and 27.

NEW Animals at Disney's Animal Kingdom
September 10, 2015
Disney's Animal Kingdom has recently welcomed several new animals to its habitats. Malosi, a male Sumatran tiger, has been introduced on the Maharajah Jungle Trek. Males like Malosi stretch 6.5-to-nearly-8-feet long, and typically weigh only between 220 and 310 pounds, making them the smallest subspecies of tiger. On the Kilimanjaro Safari savanna the newest giraffe calves have ventured out. Mara, Milo and Lincoln are 3-, 4- and 5-months old, respectively. They are Masai giraffes, which are among the most populous in the wild, and have leafy, uneven spots. (At Disney's Animal Kingdom Lodge, you will find reticulated giraffes that have smooth-edged spots.)

Proposed Slinky Dog Family Coaster VIDEO
August 28, 2015
The virtual ride of Slinky Dog family coaster slated for Toy Story Land in Disney's Hollywood Studios, as presented at the D23 Expo
Toy Story Land Announcement VIDEO
August 20, 2015
Toy Story Land for Disney's Hollywood Studios was announced at the D23 Expo August 2015. This is a video of the announcement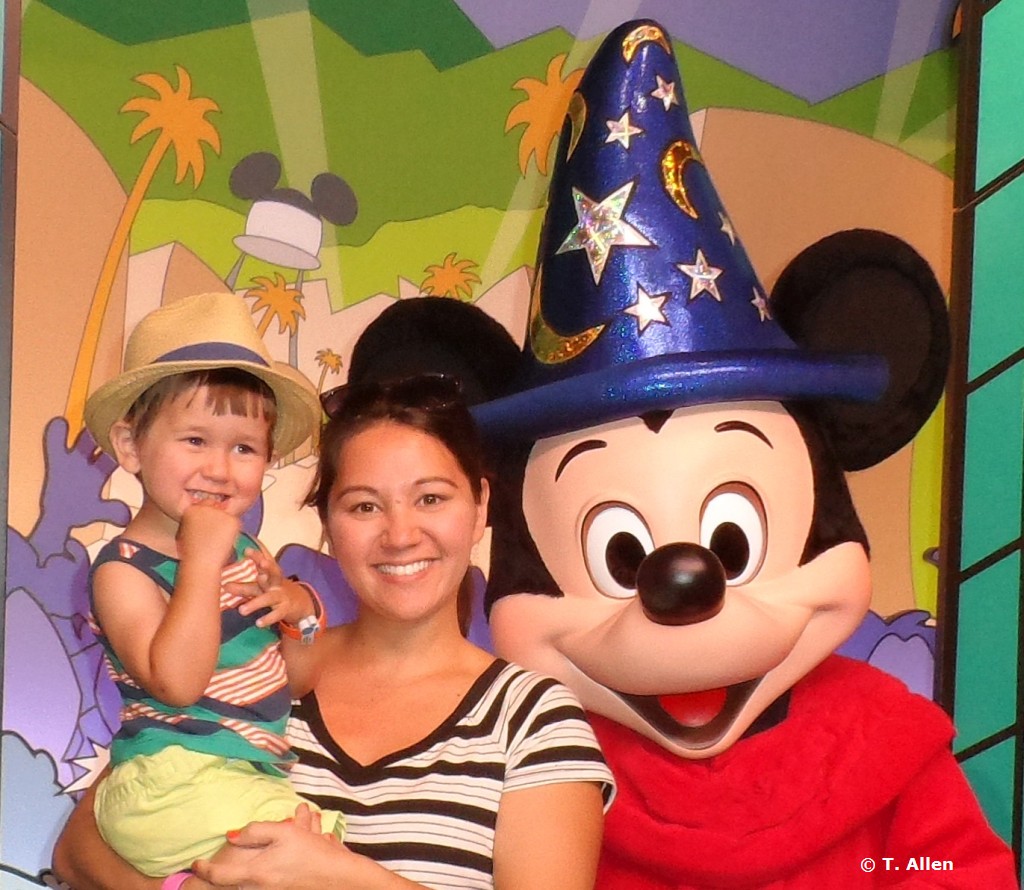 Celebrating a Birthday at Disney
August 20, 2015
We are a family that loves all things Disney, so much so that 10 years ago we became Disney Vacation Club members and so our wonderful journey began!

Just this past year, I decided to put a different spin on our Disney vacations by incorporating a birthday celebration for a different family member in each vacation. With eight immediate family members ranging in age from 2 to 56, the excitement of giving each one an unforgettable celebration designed especially for them began to swirl in my mind!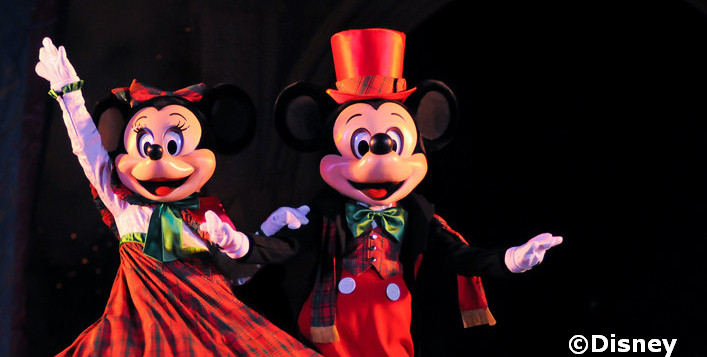 Minnie's Holiday Dine Open for Reservations
August 06, 2015
NEW this year for your holiday dining experience is Minnie's Holiday Dine at Hollywood and Vine! Reservations are now being taken for select dates between November 7, 2015 and January 3, 2015.
Lots of NEW Rehab Updates
August 04, 2015
Lots of minor and major rehab closures announced.
Be Our Guest Makes Breakfast Permanent
August 04, 2015
Originally introduced as a test, breakfast is now a permanent offering at Be Our Guest in the Magic Kingdom. Reservations can be made starting on August 5 for dates October 4 and beyond.
Ice Palace Boutique Offers Frozen-themed makeovers
July 17, 2015
Beginning Friday (July 17), reservations can be made for the Ice Palace Boutique, a wintry salon at Disney's Hollywood Studios where young guests can get "Frozen"-themed makeovers. The Ice Palace Boutique will be open July 26 through Sept. 7 as part of the Frozen Summer Fun event.
Magic of Animation at Disney's Hollywood Studios Closing July 13
June 30, 2015
The Magic of Disney Animation at Hollywood Studios is closing, local media outlets, including the Orlando Sentinel, have confirmed this week. The attraction features a short movie about Disney animation; two character greeting areas; and Animation Academy, where guests can learn to draw popular characters. The Magic of Disney Animation closes on July 13, so the last day for guests is July 12.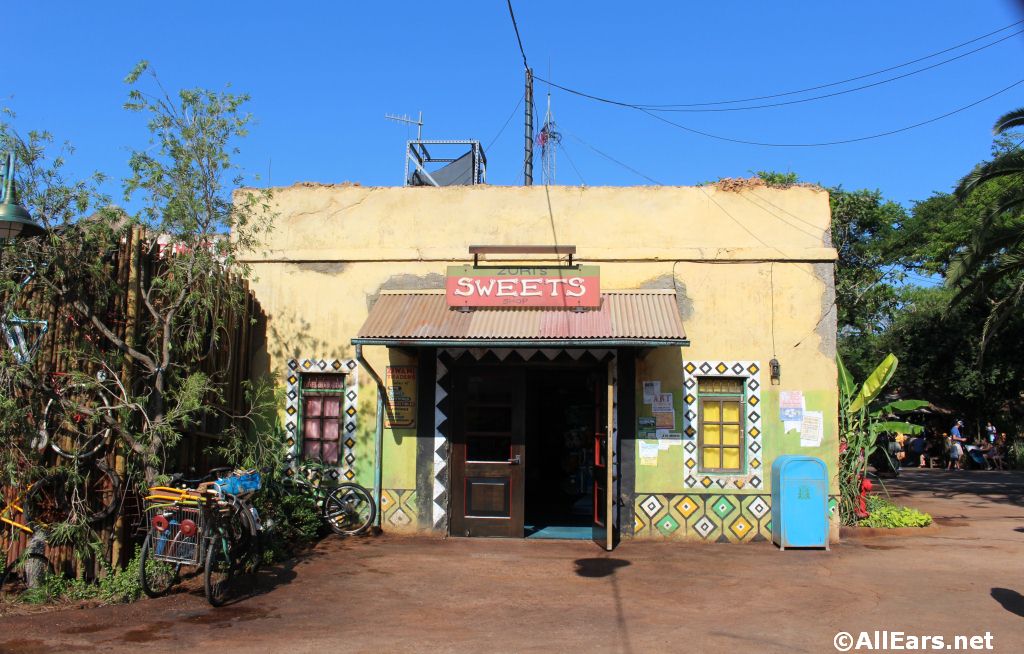 Zuri's Sweets Shop Now Open in Animal Kingdom
June 20, 2015
Wide variety of foods inspired by the sights, sounds, and flavors of Africa. More than 80 new items, many only offered at this location. Everything from elephant candied apples, marshmallow treats, flavored popcorns, coffee, spices and sauces.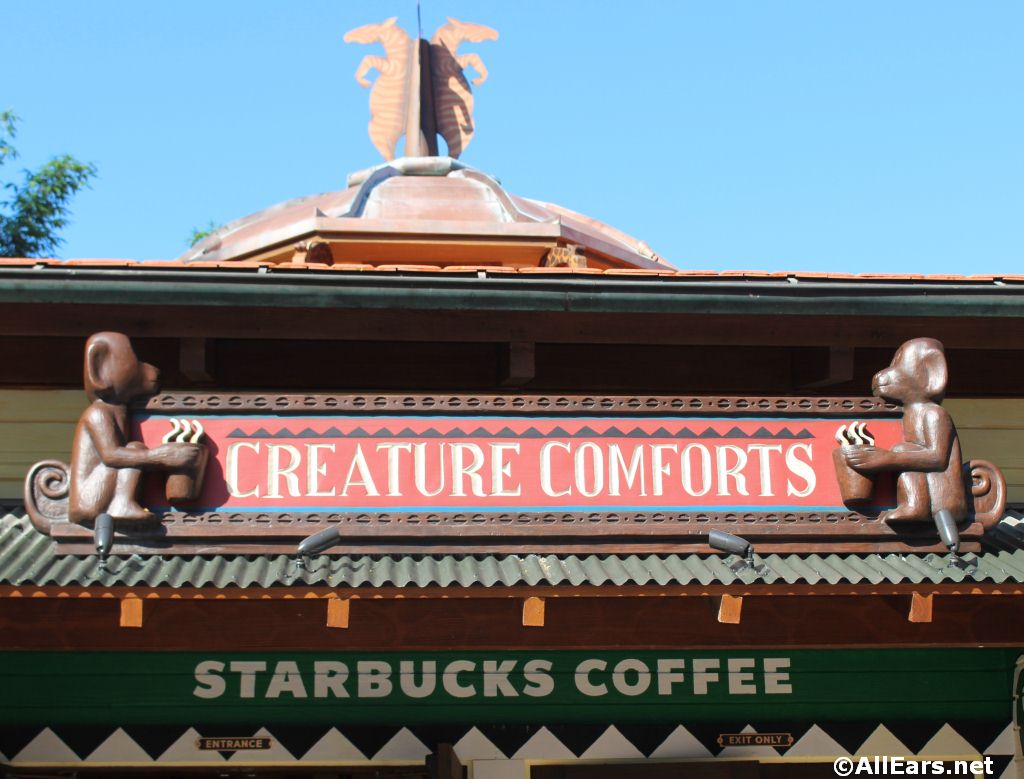 Creature Comforts Starbucks Open in Animal Kingdom
June 20, 2015
The final park to get its very own Starbucks location. This one has specialty Animal Kingdom items too!
Harambe Market - Review
June 11, 2015
Located in the Africa section of the park, Harambe Market mimics the atmosphere of an open-air marketplace and serves dishes that would be considered African street foods. My family and I recently tried some of the offerings and were pleased with what we sampled. And, when we found the perfect shaded table, we enjoyed the atmosphere of the market, too.
"Frozen Ever After" in Epcot's Norway
June 09, 2015
Walt Disney World has announced some details on the new "Frozen" attraction that is being constructed in Epcot's Norway pavilion, slated to open in 2016.
Seasonal Passholders: Ideas for the Last Week Before "Blackout"
June 02, 2015
Sunday, June 7, is a not-so-magical day for many local Walt Disney World passholders. For Florida resident seasonal passholders, it's the last day they can enter the theme parks until the blackout lifts on Aug. 14. So, for their last week of playing tourist, here are some new and limited-time attractions these visitors might not want to miss.