General Info
Attraction Info
Parades and Shows
News
January
February/
March
Spring
April
May
June
July
August
September
October
November
December
OTHER THEME
PARKS
Walt Disney World
Theme Park News
News Filters:
---
Back By Popular Demand - We Answer Your Questions - AllEarsNet TV Show #19
September 28, 2014
Join Deb Wills and Deb Koma as they answer YOUR questions about why don't we have an AllEars app; Food and Wine Festival with the Dining Plan, holiday decorations, and the Seven Dwarfs Mine Train for large size folks..

Tutto Italia Updated Menu/Photos
September 26, 2014
New food photos from Tutto Italia!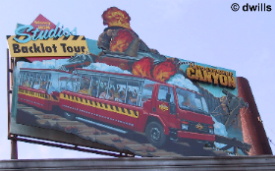 Studio Backlot Tour to Close September 27
September 20, 2014
UPDATE 9/19/14: The Studio Backlot Tour will close Saturday, September 27. No details have been released as to what will replace this attraction.
New Disney-Themed Name-Brand Handbag Patterns Debut!
September 19, 2014
Fans of Disney Parks name-brand handbags will be excited to learn that two new styles are about to be released at Walt Disney World. Today, there's a new look in The Disney Collection by Vera Bradley, and in a little over a week, guests can purchase the new Dooney and Bourke bags themed to the Epcot International Food and Wine Festival.
Frozen Attraction to Norway Plus MORE!
September 12, 2014
Tom Staggs, Chairman, Disney Parks and Resorts has announced a Frozen Attraction will be coming to Epcot and replace the current Maelstrom. Plus MORE!
Related Links:
-- Are You a Frozen Fan?

Changes Coming to Epcot's Live Entertainment Line-Up
August 28, 2014
The Disney Parks Blog announced changes coming to the live entertainment at World Showcase in Epcot. New experiences debuting over the next several months will include the addition of "a traditional Berber music and dance troupe in Morocco, a corps of dynamic flag-waving performers in Italy, a thrilling lumberjack-inspired show in Canada, a Celtic folk music ensemble at the United Kingdom, and more." To make way for these new experiences, the following live acts will end their runs at the end of September: Mo'Rockin', Off Kilter, Spirit of America Fife and Drum Corps and World Showcase Players. More details as they become available.
Mickey's Not So Scary Halloween Party
August 27, 2014
Mickey's Not So Scary Halloween Party runs on select nights from September 1st - October 31st (10/31 Sold Out).
Be in the know with our tips and suggestions plus videos and photos!
Related Links:
-- Top Tips for Families at MNSSHP
-- What's New in 2014!
-- Character Video Gallery: Jack/Sally, Lotso, Madame Carlotta
-- MNSSHP Deb's Report
-- Villains Mix and Mingle Show
-- MNSSHP Guide Map
-- Jack and Sally Meet and Greet
-- Ride of the Headless Horseman
-- Halloween Has Arrived in the Magic Kingdom
-- Lotso Meet and Greet
-- Mickey's Boo to You Parade Photos
-- Review MNSSHP!
-- Review the Villains' Sinister Soiree

Villains Unleashed Event - Frightfully Bad!
August 24, 2014
On Saturday night, August 23rd, I attended the special ticketed event at Disney's Hollywood Studios called Villains Unleashed. I didn't have such a great experience. My blog tells the good, the bad and the ugly. I wish my experience had been a happier one.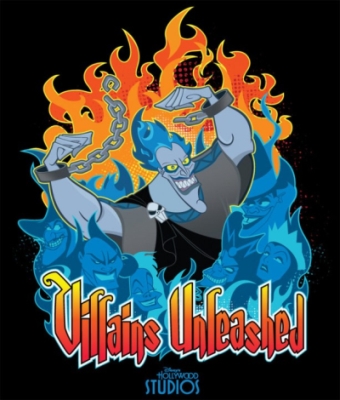 Villains Unleashed at Disney's Hollywood Studios 8/23/14
August 21, 2014
The one-time only event, Villains Unleashed, will be held Saturday night, August 23, 2014, at Disney's Hollywood Studios.
Related Links:
-- Event Guide Map

A Baby Gorilla Born at Animal Kingdom
August 21, 2014
Born Aug. 7 to mother Azizi and father Gino, the healthy infant has already become an integral member of his family group, which includes two other adult females, Kashata and Benga and a four-year-old female named Lilly.
Halloween Card for Sorcerers of the Magic Kingdom
August 12, 2014
Ever since the Sorcerers of the Magic Kingdom game debuted in early 2012, special cards have been issued for Mickey's Not So Scary Halloween Party and also Mickey's Very Merry Christmas Party. 2014 is no different.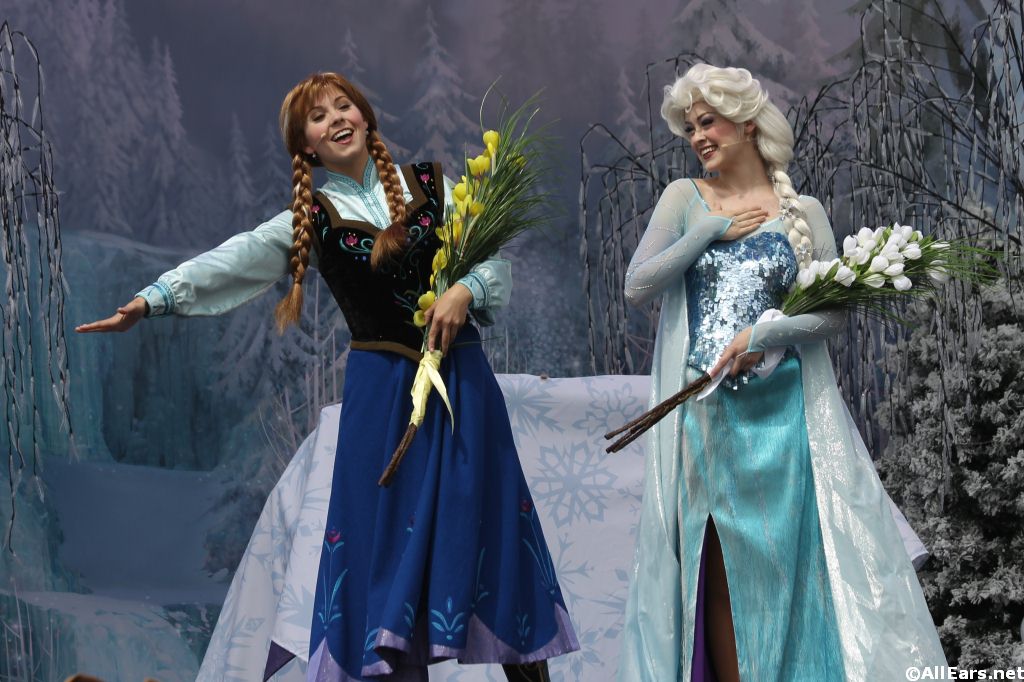 Frozen Summer Fun Extended to September 28
August 07, 2014
Taking full advantage of the overwhelming appeal of all things "Frozen", Walt Disney World has created the Frozen Summer Fun event! Operating daily from July 5 - September 28; there are numerous opportunities to enjoy your love of Frozen.
Related Links:
-- Frozen Premium Package - Let's Evaluate!
-- Maximize your Frozen Premium Package with These Tips!
-- Frozen Summer Fun Park Map
-- Frozen Summer Fun Reviewed - Video
-- Your Complete Guide to Frozen Summer Fun
-- Royal Welcome Parade Photo Gallery
-- Frozen Premium Package
-- Share Your Review: Frozen Premium Package
-- Anna and Elsa Royal Welcome Parade
-- Learn to Draw Anna, Elsa and Olaf
-- Tour Wandering Oaken's Frozen Funland and Trading Post
-- Frozen Summer Fun Times Guide
-- Anna and Elsa Official Welcome with Let It Go Sing Along
-- Park Opening Show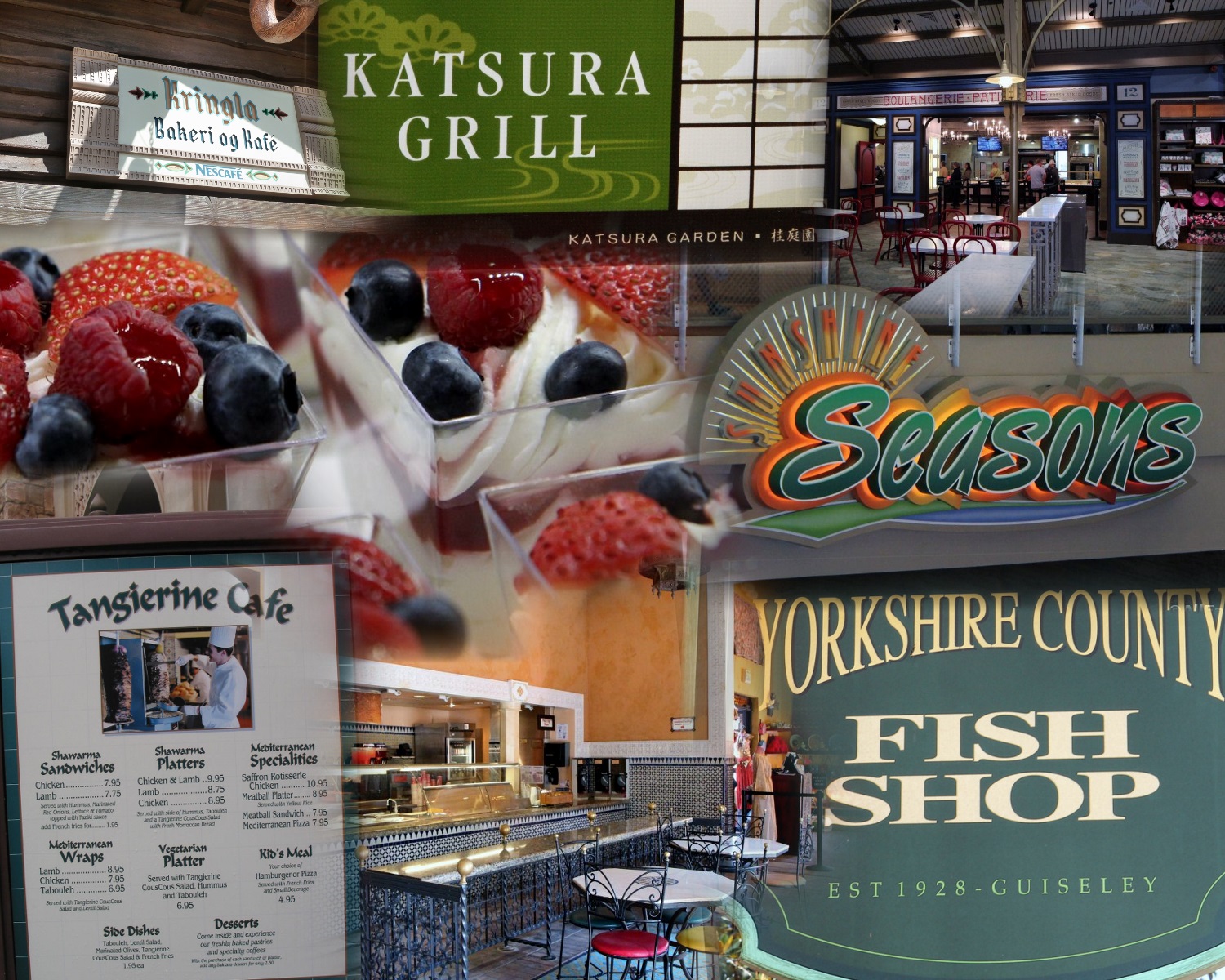 Epcot Counter Service Top Locations - AllEarsTV Show #10
July 26, 2014
Join Deb Wills and Deb Koma as they discuss their top 3 Epcot Counter Service Locations in both Future World and World Showcase. They also share their 3 least favorite locations as well.
2014 Epcot Food and Wine Festival
July 24, 2014
The flavors of Argentina and Chile will sizzle at the new Patagonia Marketplace when Disney's fall culinary extravaganza, the 19th Epcot International Food and Wine Festival presented by Chase, opens Sept. 19 at Walt Disney World Resort. The 2014 festival kicks off a week early and runs 53 days - up seven days from the previous 46-day event - until Nov. 10, featuring new marketplace menus and debuting a variety of premium dining events.
Related Links:
-- New After Hours Experience and Premium Package Added!
-- Spotlight on Puerto Rico Marketplace
-- Festival Preview Photos
-- Eat to the Beat Dining Packages
-- Chef Jens Dahlmann Previews the Marketplaces
-- Marianne Hunnel Dishes about What's New
-- Host Pam Smith's Julia Child Story from 1st Festival

Hidden Mickeys at Walt Disney World
July 19, 2014
At Hollywood Studios. we checked out the theater show in the Magic of Disney Animation Building with scenes from "Frozen" mixed in with the comedic performance of Mushu (from the movie "Mulan"). I finally snapped a fairly decent photo of the Mickey coffee mug in the video. It's at the top middle of the photo below.
Step Back in Time: AllEarsNet TV Ep. #9
July 18, 2014
For our Step Back in Time shows we rummage around in our archives which indulges in a bit of nostalgia, taking you back in history for a glimpse of Walt Disney World and The Walt Disney Company through the ages. This month, we visit July 2000, the time of the Millennium Celebration at Walt Disney World! Enjoy a glimpse of the Tapestry of Nations Parade, Pin Trading, Cranium Command and more. For reference we use the July 2000 World Update publication and also the July 2000 Epcot Guide Map.
Tomorrowland - In-Depth History and Review
July 16, 2014
I hope you all like Tomorrowland, because for the next eight weeks this will be the topic of my blogs. Why eight weeks? Because this land has seen more attractions and changes to its theming than any other area in the Magic Kingdom.

To cover this vast land, I will be taking an interesting approach. To begin with, I will discuss the attractions and architecture through approximately 1994. It was in this year that Tomorrowland began a major transformation. Once I complete the early years, I will begin again describing the newer attractions and the current look and feel of this land of the future. So when you finish today's article, don't write to tell me I've forgotten Alien Encounter or Stitch's Great Escape. I'll get there eventually. It will just take some time.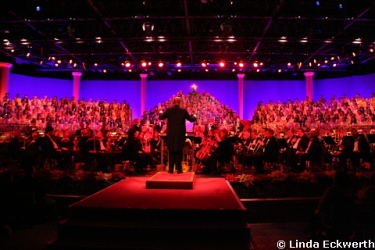 Candlelight Processional Dinner Packages On Sale!
July 08, 2014
2014 Candlelight Processional Dinner packages are on sale as of July 8, 2014.
Dateline Disney: July/August 2014
June 26, 2014

Walt Disney World publishes a bimonthly Press Release called Dateline Disney, which highlights activities for those particular months.
In this July/August edition:

Walt Disney World Resort: Celebrate America's Birthday July 3 - 4
Disney's Animal Kingdom: Harambe Nights Celebrates 20th Anniversary of Disney's The Lion King
Epcot: Take in Some Tunes during Sounds Like Summer Concert Series
Disney's Hollywood Studios: Villains Unleashed on Aug. 23
Downtown Disney: Kick Up Your Heels at the Great Irish Hooley
Beyond the Theme Parks: Soak up the fun at Disney's Water Parks this summer; Four Seasons Hotels and Resorts to Open Newest Luxury resort
Disney Sports: Orlando City Soccer Continues Regular Season; Youth Sports Kick Off
July 4th Festivities
June 20, 2014
Details on the July 3rd and 4th festivities at Walt Disney World