General Info
Attraction Info
Parades and Shows
News
January
February/
March
Spring
April
May
June
July
August
September
October
November
December
OTHER THEME
PARKS
Walt Disney World
Theme Park News
News Filters:
---
MagicBands for Annual Passholders!
March 10, 2014
This month, Walt Disney World annual passholders are receiving invitations to customize and order their MagicBands. The resort has been testing its billion-dollar technology investment, called MyMagic+, for more than a year, but the test was limited to guests staying at Disney resorts.

So, annual passholders, if you've been waiting -- patiently or otherwise -- here is what you need to know about getting your MagicBands.
Special Family Ticket Offer
February 25, 2014
Disney announced today a new Magic Your Way Ticket Deal - designed for families!

Beginning February 25, 2014, parties of six or more who purchase a minimum 4-day Magic Your Way ticket will get a 5th day for FREE. This offer is good now through June 14, 2014.

AllEars recommends MouseFanTravel.com for your Disney vacation!
Festival of Fantasy Parade Debuts March 9
February 25, 2014
The Magic Kingdom's brand new Disney Festival of Fantasy Parade will debut Sunday, March 9, 2014.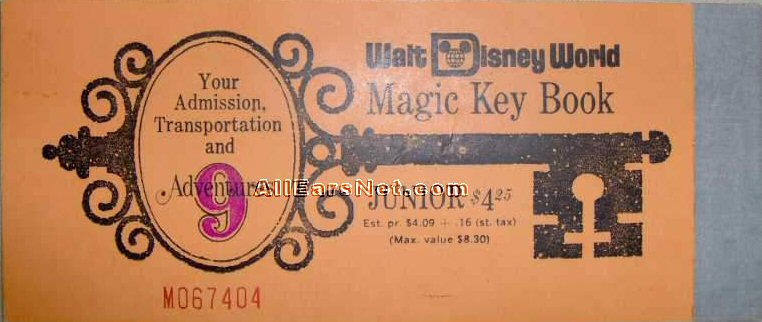 Disney Raises Ticket Prices
February 24, 2014
Disney quietly raised ticket prices over the weekend for almost all the ticket categories. A one-day ticket to the Magic Kingdom is now $99. Check out the new prices. Our recommended ticket vendor, MapleLeafTickets.com is offering special pricing until close of business on Friday, March 7, 2014.
Related Links:
-- MapleLeafTickets Offers Special Pricing Through 3/7/14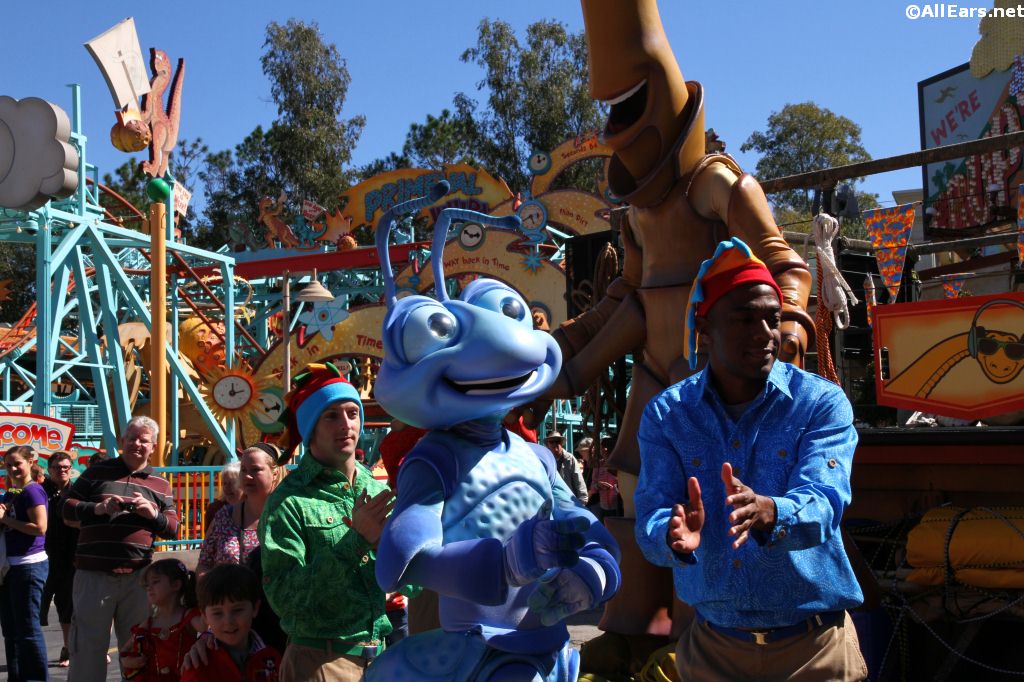 Animal Kingdom Dance Party in DinoLand USA - Photos and Video
February 22, 2014
The DinoLand Dance Party began January 2014. Two parties (25-30 minutes in duration) take place each day (check the times guide for specifics.) Dance music includes: YMCA, What Does the Fox Say, Do the Macarena! Head over to DinoLand - just past the Goofy and Pluto Character Meet and Greet, by the truck. Characters will vary
Seven Dwarfs Mine Train First Construction Walls Removed - Video
February 14, 2014
The first set of construction walls have been removed for the Seven Dwarfs Mine Train. Take a look!
Epcot's Science Thrills Show Last Day - Blog with Video
February 13, 2014
No matter what your kids tell you, science can be fun, and one of Epcot's corporate sponsors, Raytheon, is offering theme-park guests the opportunity to discover this for themselves during special events planned for National Engineers Week, which is Feb. 17 to 21.

Raytheon, an aerospace and defense contractor that employs state-of-the-art electronics and communications systems for government and commercial projects, sponsors Sum of All Thrills in the theme park. This attraction allows guests to digitally design their own roller coasters and then experience a simulated ride in them.

But during National Engineers Week, the company also will conduct an interactive stage show called "Science Thrills Live" to demonstrate to Walt Disney World guests the exciting ways that science can be applied to objects in our everyday lives. Guests will learn about nucleation-triggered eruptions, thermoplastic recycling, and the conservation of angular momentum by watching soda explode and milk jugs melt and participating in a giant tug of war. The experiments will be conducted by actual scientists, and the show features Erika Ebbel, the host of "The Dr. Erika Show," and the founder of Science from Scientists.
Preview Festival of Fantasy Parade Costumes and Floats
February 10, 2014
I had the opportunity to preview some of the costumes and floats that are part of the new Festival of Fantasy Parade in the Magic Kingdom. I have many more photos, details, interviews and videos so keep checking back!
Related Links:
-- Festival of Fantasy Costume Preview Video
-- Video of the Floats
-- Festival of Fantasy Fun Facts
-- Festival of Fantasy Contemporary Touches on Timeless Favorites

Liberty Tree Tavern - Review
February 09, 2014
Liberty Square features a little bit of everything. It has two of the most classic Disney attractions in the Haunted Mansion and Hall of Presidents, various little shops such as Yankee Trader and Ye Olde Christmas Shoppe, as well as a number of dining experiences, such as Sleepy Hollow for snacks and the counter service restaurant Columbia Harbour House. Even though Magic Kingdom has a limited number of sit-down restaurants, Liberty Square's Liberty Tree Tavern still tends to be overlooked by many as they make their way past toward Frontierland. However, this restaurant provides Guests a tremendously themed dining experience that helps make it one of the best dining options at Magic Kingdom.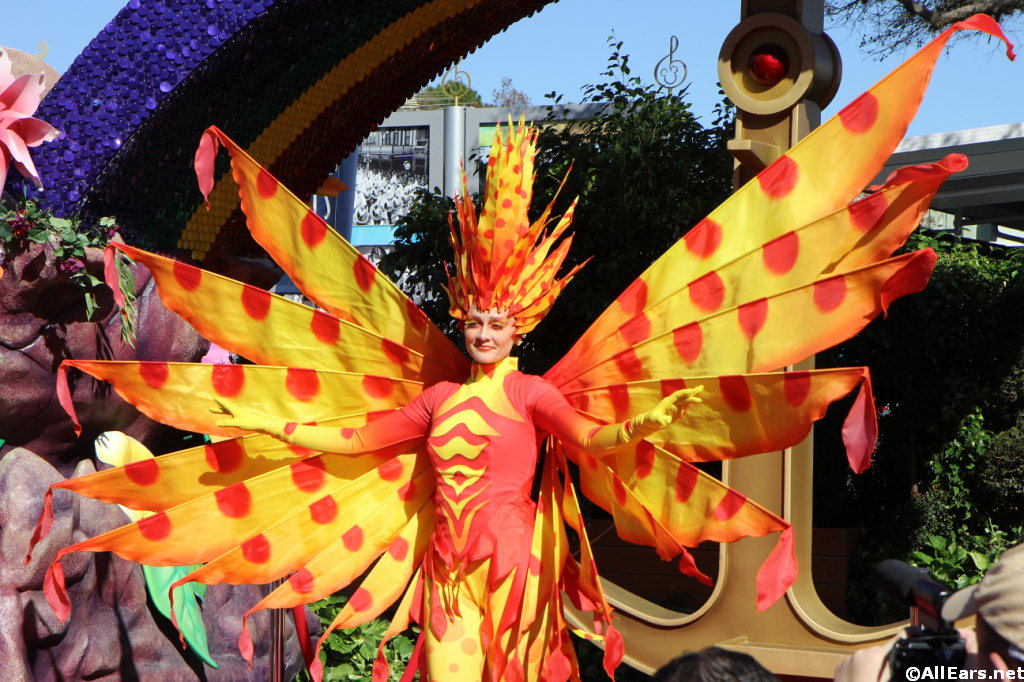 Festival of Fantasy Parade Costumes
February 06, 2014
Walt Disney World has released two artist renderings of costumes that will be part of the new Festival of Fantasy parade in the Magic Kingdom.
Hollywood Studios Menus Updated
February 05, 2014
February 2014 updates of most menus at Disney's Hollywood Studios
Photographing Inside Be Our Guest
February 01, 2014
For a photographer, the dining rooms are not the best lighted. They are dark in keeping with the ambiance of a restaurant. Our eyes see fine but our cameras need a little help. For me, that meant using high a ISO to increase the sensitivity of my camera's sensor to pick up the dim light and the use of Rear-sync flash (sometimes called second curtain) where the flash is fired at the end of the exposure. This helps to gather background details which using regular flash would make almost completely dark.
Hidden Mickeys at Magic Kingdom
February 01, 2014
Steve Barrett takes us into the Magic Kingdom to check on new and old Hidden Mickeys!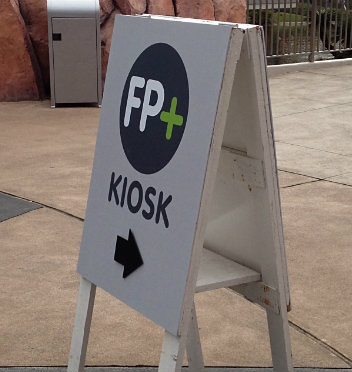 FastPass+ Without Magic Bands
January 30, 2014
As of last week, all four Walt Disney World theme parks have converted to the FastPass+ system. Gone are paper FastPass tickets, and some other key changes are now in place. Here's what you need to know to cut your time spent waiting in line for attractions during your next visit to the parks.

For annual passholders and those not staying on Disney property, collectively known as "day guests" -- we can only book our FastPasses in the park on the day of our visit. That is, until we receive MagicBands. Annual passholders have been told they will receive the RFID bands this year, but no promises have been made to other guests not staying at Disney hotels.
Doc McStuffins and Sofia Now at Disney Junior Play n Dine
January 30, 2014
Two new characters have joined the ever popular Disney Junior Play 'n Dine at Hollywood & Vine character meals! Doc McStuffins and Sofia the First made their first appearance on January 26, 2014. Doc and Sofia join Handy Manny and Jake from Jake and the Neverland Pirates.
Kid Friendly Activities in Epcot
January 26, 2014
Recently, a parent at my children's elementary school told me she would never take her kids to Epcot because there just isn't anything for them to do at that Walt Disney World theme park.

Huh? As an annual passholder who takes her young children to Epcot on a regular basis, I was really surprised to hear another local resident express this viewpoint. Sure, first-time visitors sometimes are under the impression that Epcot is designed with adults in mind. There's often the misconception among new visitors that the park can be a collection of educational exhibits grouped by nations around the world or tech sponsors at the front of the park. But surely locals know better, right?

Well, for those who don't and who might harbor the same misconception, let me offer a few ideas for some of the family friendly activities that can fill your day at the park.
Festival of Fantasy Parade Behind the Scenes
January 21, 2014
New Video from Walt Disney World on the Festival of Fantasy Parade.
Seven Dwarfs Mine Train Testing Video - 3 Vantage Points
January 20, 2014
The Seven Dwarfs Mine Train was testing today (January 20, 2014) in the Magic Kingdom. This video contains views from three different vantage points.
2014 Nature Events at Walt Disney World
January 19, 2014
Throughout 2014 the Disney Animal Program team has events planned at both Disney's Animal Kingdom and The Seas with Nemo and Friends at Epcot.

According to Dr. Jackie Ogden, Vice President Animals, Science and Environment, Disney Parks, "The goal of each is to provide kids and families with a special opportunity to connect with nature, talk to our animal experts, and learn more about some of the fantastic creatures with whom we share our planet." Check out the schedule
Festival of Fantasy Parade Maleficent Float
January 14, 2014
Details are slowly emerging about the new Magic Kingdom Parade called Festival of Fantasy, which will debut this spring. The new parade celebrates Fantasyland and the floats bring to life characters that can be found in Sleeping Beauty, Peter Pan, The Little Mermaid, and Tangled.