General Info
Attraction Info
Parades and Shows
News
January
February/
March
Spring
April
May
June
July
August
September
October
November
December
OTHER THEME
PARKS
Walt Disney World
Theme Park News
News Filters:
---
FastPass+ Answers to Your Questions
October 31, 2014
This week on AllEarsNet TV, Deb Wills and Deb Koma answer your questions about FastPass+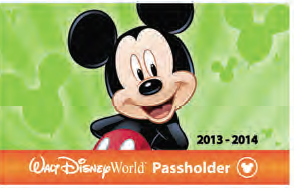 Discount Pages for AP, Visa, DVC, TiW
October 27, 2014
The Walt Disney World Dining and non-Dining discount pages have been updated for Annual Passholders, Disney Visa cardholders, Disney Vacation Club members and Tables in Wonderland members.
Epcot Live Entertainment Changes - AllEarsNet TV
October 24, 2014
Join your hosts Deb Wills and Linda Eckwerth as they bid a fond farewell to the acts that have left Epcot and discuss two of the new acts now performing, Flag Wavers of Sansepolcro and the Canadian Lumberjacks.
Gluten Free Dining at WDW
October 20, 2014
My name is Christy Fish and I am a Disney Vacation Club Member, Disney Enthusiast, and avid All Ears Reader. I also happen to have Celiac disease and need to eat gluten free. Below please find my latest information from my last trip my husband Blake and I took to Walt Disney World. Happy Reading!
Flag Wavers of Sansepolcro Show at Epcot's Italy Photo and Video Gallery
October 20, 2014
The Flag Wavers of Sansepolcro are performing in Epcot's World Showcase Italy pavilion. The tradition dates back to the late Middle Ages as the group of flag wavers, drummers, and trumpeters perform the ancient art of flag waving.
Last Chance to see Ralph and Vanelope 10/23. Mid-November Welcome Hiro and Baymax Big Hero 6 at Disney's Hollywood Studios
October 17, 2014
Although the start date has not been announced (mid-November is all we know right now), the locations of the Meet and Greet have. In Disney's Hollywood Studios, look for Hiro and Baymax inside the Magic of Disney Animation attraction.
Ups and Downs of WDW Coasters - AllEarsNet TV
October 15, 2014
Join hosts Deb Koma and Linda Eckwerth as they talk the Ups and Downs of Walt Disney World Coasters. The show includes everything from Space Mountain, Big Thunder Mountain Railroad in the Magic Kingdom and Rock N Roller Coaster in Disney's Hollywood Studios.(Unfortunately we didn't get to Expedition Everest in Animal Kingdom this time out.)

Epcot Trade Celebration
October 13, 2014
Learn what it is like to attend the Epcot Trade Celebration designed for pin and vinylmation traders! "Make an entrance when you arrive in style at our award-worthy Imagination Gala - A Magic Carpet event! Join us as we honor our 'bests' in Disney films, storytelling, characters and attractions with an Imagination Award, represented by none other than a Golden Figment."
Big Hero 6 Art Display Disney's Hollywood Studios
October 06, 2014
The Magic of Disney Animation has new artwork in the Production Gallery - Big Hero 6! There are artist renderings, images, models and drawings. Here's a tour of the gallery for those of you not able to see it in person.

Big Hero 6 is an action-packed comedy-adventure about the special bond that develops between Baymax (voice of Scott Adsit), a plus-sized inflatable robot, and prodigy Hiro Hamada (voice of Ryan Potter). When a devastating event befalls the city of San Fransokyo and catapults Hiro into the midst of danger, he turns to Baymax and his close friends adrenaline junkie Go Go Tomago (voice of Jamie Chung), neatnik Wasabi (voice of Damon Wayans Jr.), chemistry whiz Honey Lemon (voice of Genesis Rodriguez) and fanboy Fred (voice of T.J. Miller). Determined to uncover the mystery, Hiro transforms his friends into a band of high-tech heroes called Big Hero 6.

Frozen Holiday Premium Package
October 06, 2014
With Frozen Summer Fun over, Disney's Hollywood Studios has announced a new Frozen Holiday Premium package.

The premium package is available November 7-19, November 21-December 9 and December 11 - January 4, 2015. For $89 per adult plus tax and $59 per child plus tax.
Remembering Body Wars
October 06, 2014
The success of Star Tours in 1987 inspired the Imagineers to try developing an "inner space" attraction of a miniaturized submarine-like probe journeying through a patient's body just like in the film Fantastic Voyage (1966) for the "Wonders of Life" pavilion at Epcot in 1989. The new attraction was called Body Wars most likely because Disney guests called Star Tours the Star Wars ride or just Star Wars.
Magic Kingdom Hidden Mickeys
October 03, 2014
The Hidden Mickey Guy is back with hidden mickey's in the Magic Kingdom
Back By Popular Demand - We Answer Your Questions - AllEarsNet TV Show #19
September 28, 2014
Join Deb Wills and Deb Koma as they answer YOUR questions about why don't we have an AllEars app; Food and Wine Festival with the Dining Plan, holiday decorations, and the Seven Dwarfs Mine Train for large size folks..

Tutto Italia Updated Menu/Photos
September 26, 2014
New food photos from Tutto Italia!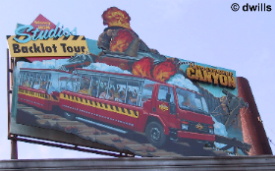 Studio Backlot Tour to Close September 27
September 20, 2014
UPDATE 9/19/14: The Studio Backlot Tour will close Saturday, September 27. No details have been released as to what will replace this attraction.
New Disney-Themed Name-Brand Handbag Patterns Debut!
September 19, 2014
Fans of Disney Parks name-brand handbags will be excited to learn that two new styles are about to be released at Walt Disney World. Today, there's a new look in The Disney Collection by Vera Bradley, and in a little over a week, guests can purchase the new Dooney and Bourke bags themed to the Epcot International Food and Wine Festival.
Frozen Attraction to Norway Plus MORE!
September 12, 2014
Tom Staggs, Chairman, Disney Parks and Resorts has announced a Frozen Attraction will be coming to Epcot and replace the current Maelstrom. Plus MORE!
Related Links:
-- Are You a Frozen Fan?

Changes Coming to Epcot's Live Entertainment Line-Up
August 28, 2014
The Disney Parks Blog announced changes coming to the live entertainment at World Showcase in Epcot. New experiences debuting over the next several months will include the addition of "a traditional Berber music and dance troupe in Morocco, a corps of dynamic flag-waving performers in Italy, a thrilling lumberjack-inspired show in Canada, a Celtic folk music ensemble at the United Kingdom, and more." To make way for these new experiences, the following live acts will end their runs at the end of September: Mo'Rockin', Off Kilter, Spirit of America Fife and Drum Corps and World Showcase Players. More details as they become available.
Mickey's Not So Scary Halloween Party
August 27, 2014
Mickey's Not So Scary Halloween Party runs on select nights from September 1st - October 31st (10/31 Sold Out).
Be in the know with our tips and suggestions plus videos and photos!
Related Links:
-- Top Tips for Families
-- Ride of the Headless Horseman
-- Memory Maker Package
-- What's New in 2014!
-- Jack and Sally Meet and Greet
-- MNSSHP Deb's Report
-- Halloween Has Arrived in the Magic Kingdom
-- Villains Mix and Mingle Show
-- Lotso Meet and Greet
-- MNSSHP Guide Map
-- Video Gallery: Jack/Sally, Lotso, Madame Carlotta
-- Mickey's Boo to You Parade
-- Review MNSSHP!
-- Review the Villains' Sinister Soiree

Villains Unleashed Event - Frightfully Bad!
August 24, 2014
On Saturday night, August 23rd, I attended the special ticketed event at Disney's Hollywood Studios called Villains Unleashed. I didn't have such a great experience. My blog tells the good, the bad and the ugly. I wish my experience had been a happier one.