General Info
Attraction Info
Parades and Shows
News
January
February/
March
Spring
April
May
June
July
August
September
October
November
December
OTHER THEME
PARKS
Walt Disney World
Theme Park News
News Filters:
---
Be Our Guest Hidden Mickeys
January 27, 2015
I stood in line for lunch at Be Our Guest Restaurant in Magic Kingdom's Fantasyland. You guessed it: I waited quite a while in that line, but I did enjoy studying the impressive details around the Beast's Castle. What do you think about this image in the rock wall? It's on the back of the partial wall behind the check-in station, on the left side just as you walk onto the entrance bridge toward the restaurant. Do the three circles make a Hidden Mickey?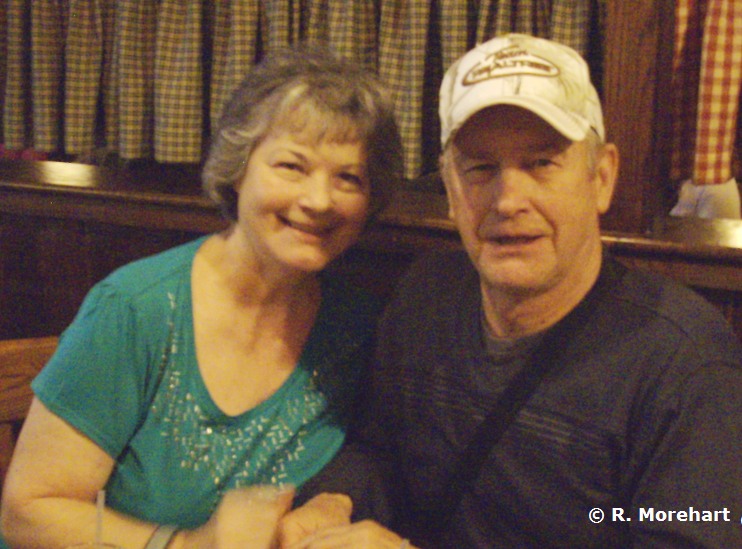 Seniors View of Walt Disney World
January 27, 2015
I've been reading touring plans, guide books and online reports, and found a lack of reports from seniors. I know that there are a lot of "us" out there who love going to Disney no matter what our age! We love the magic of it all and that we can be "10-year-olds" again the minute we step into Walt Disney World.

It is different for us, though. We are not able to walk as fast or do as much all at once as we once were -- but in no way does that stop us from enjoying Walt Disney World! In fact, now we try to go to WDW every year, and we will be going again in less than two weeks.
Epcot for 8-Year-Olds? Learn Why!
January 23, 2015
Deb Wills talks with 8-year-old Carson Hamilton about his favorite park at Walt Disney World, Epcot! Hear what his favorite attractions in Epcot are and why he thinks any 8-year-old will love the park!
Akershus Royal Banquet Hall Review
January 16, 2015
Ever wonder if the Princess Character Meal at Akershus Royal Banquet Hall is worth the $40++ it costs? Deb Koma and myself review the popular princess meal in this episode.

We tell you everything you need to know from the food, to the princesses to the uniqueness of this experience.
Focus on Epcot Photo Walk - 2/9/15
January 16, 2015
Join photographer Scott Thomas for this special Epcot Photo Walk.
Cinderella Movie Sneak Peek
January 12, 2015
Beginning January 17 through March 21, visit Disney's Hollywood Studios for an exclusive preview of the live-action film Cinderella at the ABC Sound Studio. From 10 a.m. until 30 minutes before park closing, catch the preview at the top and bottom of every hour.

Annual Passholders: On January 16 from 10 a.m. to 6 p.m., show your valid Pass and photo ID at the "Cinderella" Sneak Preview at the ABC Sound Studio at Disney's Hollywood Studios for priority access before the attraction opens on January 17 and get a complimentary magnet (while supplies last).
New Peter Pan Queue
January 07, 2015
A few weeks ago, the queue at Peter Pan's Flight was expanded to help alleviate the long outdoor lines this attractions always has. The queue has now been made to look like a portion of the Darling family's home.
New IllumiNations Laser Effects
January 07, 2015

The 20th Anniversary of Walt Disney World
January 07, 2015
Starting October 1, 1991, Walt Disney World promised a "Year of Surprises" to celebrate its 20th anniversary. In fact, Roger Rabbit would often "surprise" guests throughout the three Disney Florida parks during the day with 20th anniversary themed prizes and honors, sometimes even during a live show.

Like many of the early anniversary celebrations, this one lasted beyond 12 months. It lasted 15 months, with plenty of opportunities to enjoy the "20 New Reasons to Visit Walt Disney World," including the addition of beloved Minnie Moo at Grandma Duck's Petting Farm in the Magic Kingdom.
Animal Kingdom Construction Update
December 29, 2014
Contributing photographer Jason (disneygeek.com) sends us these photos from his recent visit to Animal Kingdom.
Be Our Guest Revisited
December 28, 2014
Even two years after it opened, Be Our Guest still is the most difficult dining reservation to book at Walt Disney World. So, when I was able to secure a late-night table for a family celebration this past weekend, we all were counting the minutes until our dinner was served.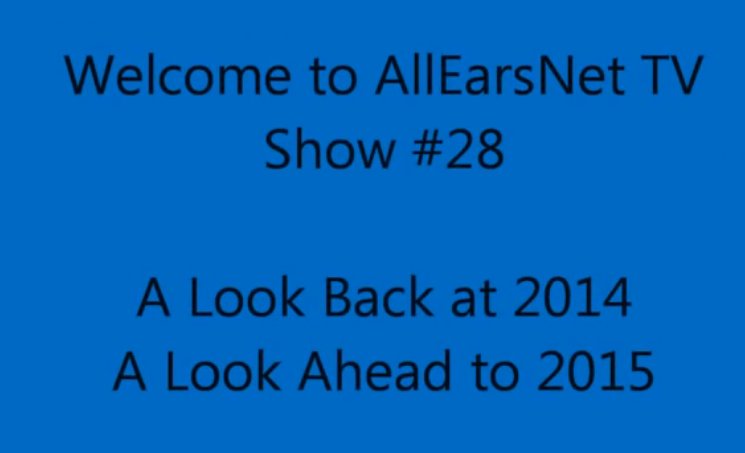 A Look Back at 2014 and Ahead to 2015 - AllEarsNet TV Show (Video)
December 28, 2014
Co-Hosts Deb Wills and Deb Koma look at Walt Disney World -- where we've come (2014) and what's ahead in 2015. Watch the show and let us know YOUR thoughts!
Holidays Around Walt Disney World
December 02, 2014
Tis the season at Walt Disney World. Holiday decorations and events take place in all the parks, Downtown Disney (Disney Springs) and also the resorts. This is a great time to visit!
Related Links:
-- Last Minute Family Gift Ideas
-- Frozen Premium Package Review
-- Meeting Santa at Downtown Disney
-- Epcot's New Holiday Entertainment
-- Jingle Cruise
-- Candlelight Processional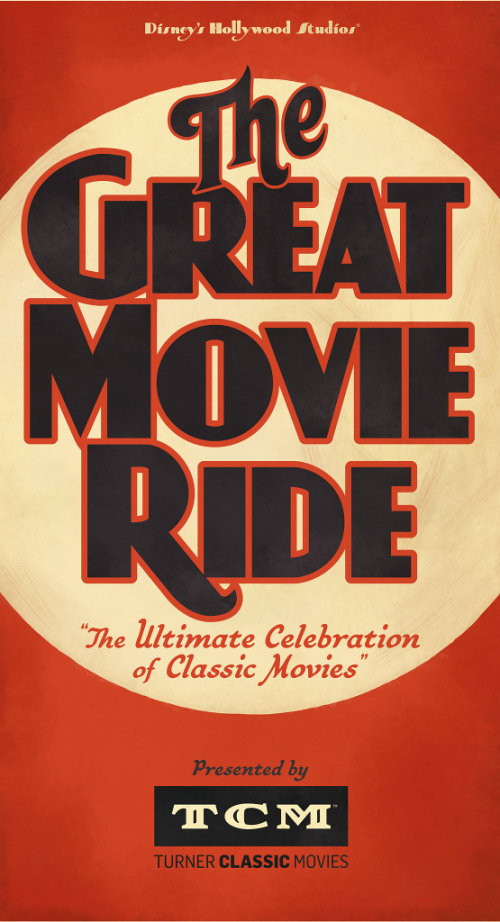 Great Movie Ride to Get Refresh from TCM
November 26, 2014
Turner Classic Movies to sponsor the Great Movie Ride at Disney's Hollywood Studios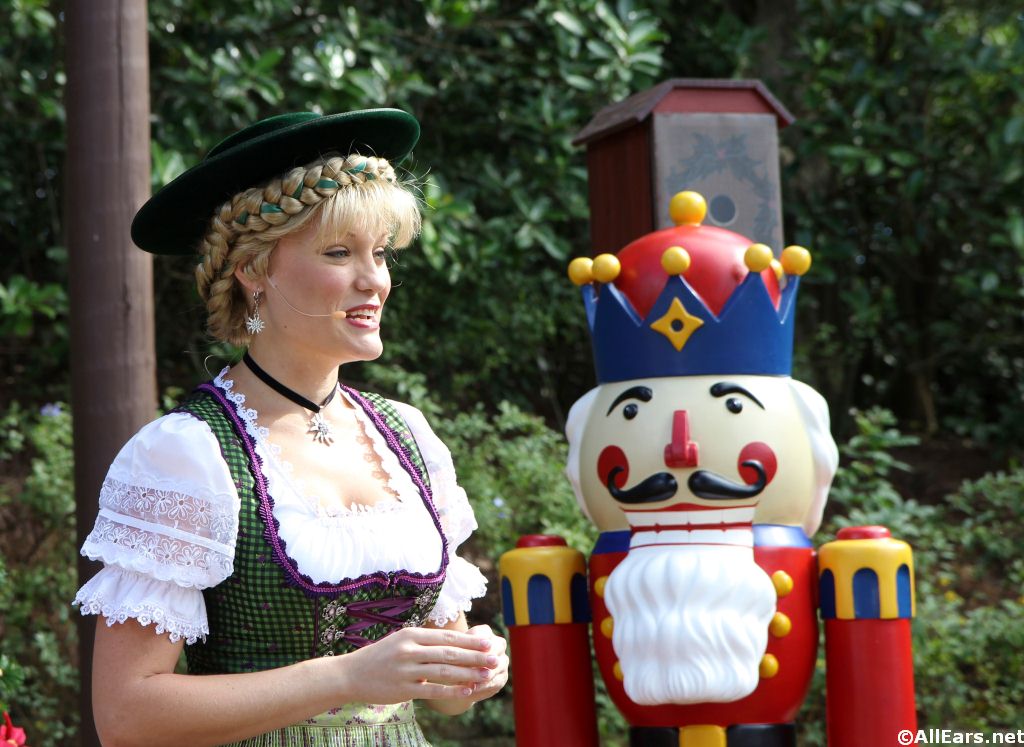 More Details on Epcot's Holidays Around the World Changes - Interview with Disney Show Director Marsha Jackson Randolph
November 19, 2014
Epcot's Holidays Around the World storytellers and traditions have three new acts in 2014. New shows will appear in Mexico and China and a new storyteller will appear in Morocco. All Ears interviewed Disney Show Director, Marsha Jackson-Randolph to learn more information about the new acts.
Epcot's Holidays Around the World Entertainment Changes
November 14, 2014
The Disney Parks Blog has announced new live entertainment coming to Holidays Around the World in Epcot.
2015 Flower and Garden Festival News
November 13, 2014
Spring is months away, but the folks at Walt Disney World have been planning since last spring. Here's a look at what's new at the 2015 Festival.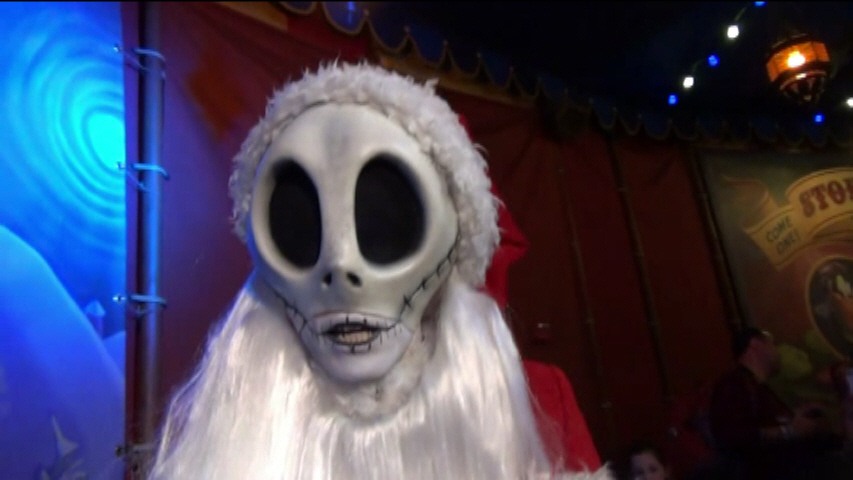 Mickey's Very Merry Christmas Party - Final Days
November 06, 2014
2014 Mickey's Very Merry Christmas Party is a special night of holiday entertainment in the Magic Kingdom that includes: A Frozen Holiday Wish ; Mickey's Once Upon a Christmastime Parade featuring Santa Claus; special Holiday Wishes - Celebrate the Spirit of the Season Fireworks; Celebrate the Season Castle Stage Show; snow on Main Street, U.S.A.; complimentary hot cocoa and cookies. Your ticket to the party allows you to enter the Magic Kingdom as early as 4:00pm. The party runs from 7 p.m. to midnight
Related Links:
-- MVMCP Tips and Highlights AllEarsNet TV
-- Maximize Your Family Experience
-- Celebrate the Magic Castle Show
-- Mickey's Once Upon a Christmastime Parade Photo Gallery
-- Frozen Holiday Celebrations
-- 2014 MVMCP Guide Map
-- Holiday Wishes Video
-- Sandy Claws aka Jack Skellington Meet Video
-- Totally Tomorrowland Christmas Show
-- Elsa's Icy Shield - MVMCP Sorcerers Card

FastPass+ Answers AllEarsNet TV
October 31, 2014
This week on AllEarsNet TV, Deb Wills and Deb Koma answer your questions about FastPass+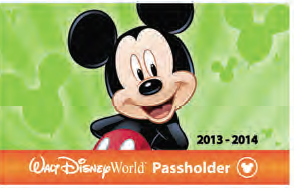 Discount Pages for AP, Visa, DVC, TiW
October 27, 2014
The Walt Disney World Dining and non-Dining discount pages have been updated for Annual Passholders, Disney Visa cardholders, Disney Vacation Club members and Tables in Wonderland members.