General Info
Attraction Info
Parades and Shows
News
January
February/
March
Spring
April
May
JuneJuly
August
September
October
NovemberDecember
OTHER THEME
PARKS
Walt Disney World
Theme Park News
News Filters:
---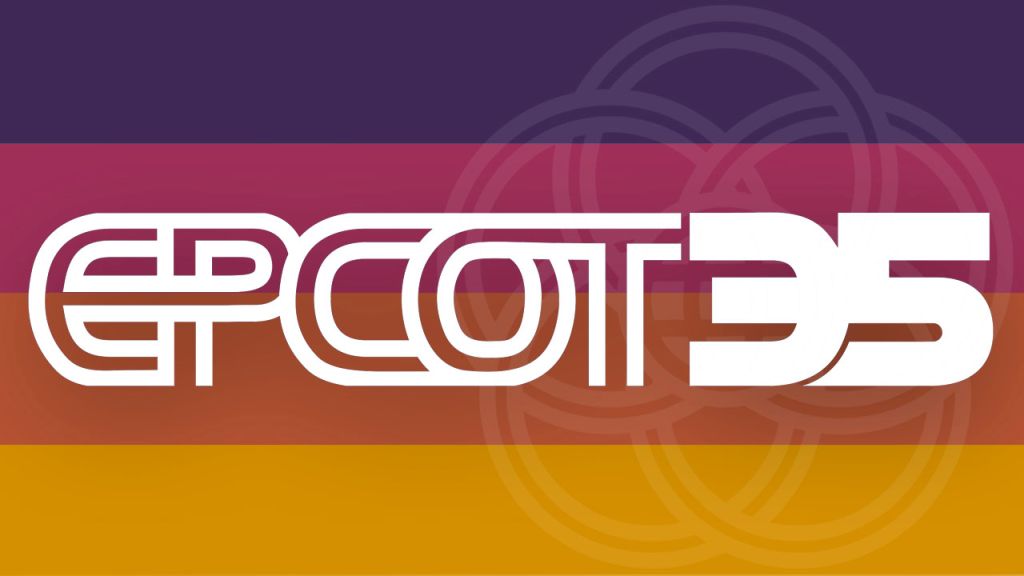 Celebrate Epcot's 35th - October 1st
September 22, 2017
Epcot celebrates its 35th Birthday on October 1st. See what the park is doing for the celebration.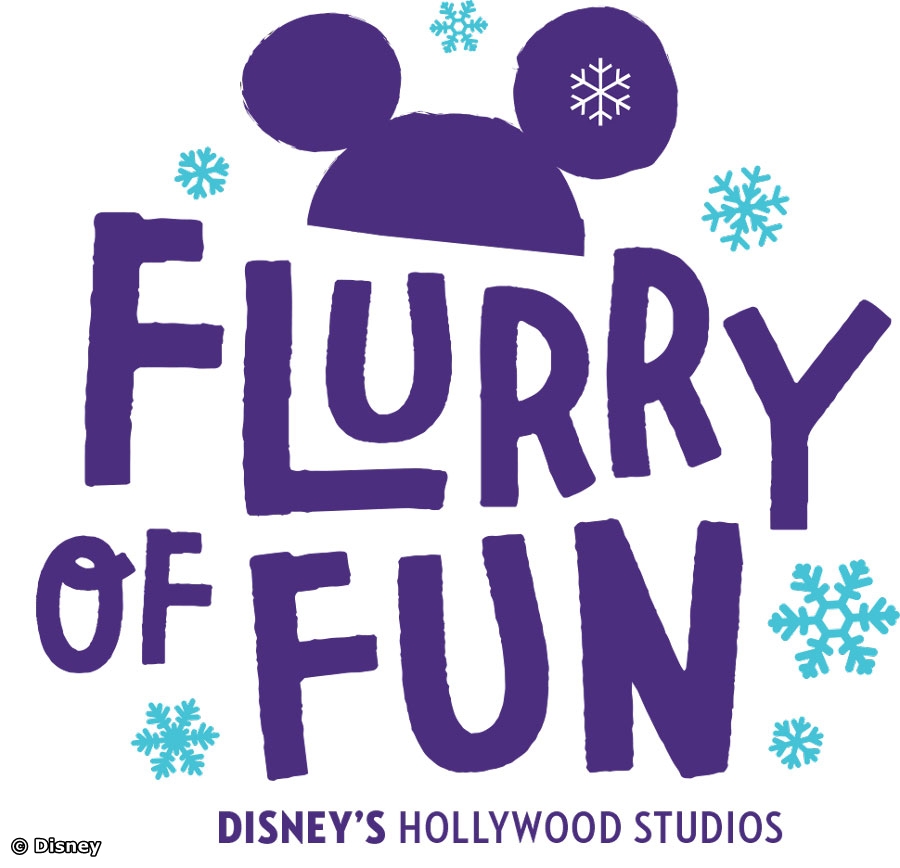 Hollywood Studios Offering New "Flurry of Fun"
September 21, 2017
There will be a "Flurry of Fun" at Disney's Hollywood Studios this holiday season. In addition to the new, previously announced "Sunset Seasons Greetings" projection show along Sunset Boulevard, the park will feature:

-- enhanced holiday decor around Echo Lake, with extra-large ornaments, colorful garlands and a giant Christmas tree centered on the water. Even Dinosaur Gertie will be dressed for the occasion with a dino-sized Santa hat.

-- the addition (just for the holiday season) of all-new songs from Disney's new animated short "Olaf's Frozen Adventure," to the show For the First Time in Forever: A Frozen Sing-Along Celebration at the Hyperion Theater.

-- a banquet filled with holiday cheer and the joy of the season from Nov. 6-Jan. 7 at Minnie's Holiday Dine at Hollywood and Vine. Minnie, Mickey, Daisy, Donald and Goofy will be at lunch and dinner. To make a reservation, book online at disneyworld.com/dining or call (407) WDW-DINE.

-- Santa Claus at the Once Upon a Time shop, Nov. 9-Dec. 24. Santa will be at the shop daily to greet guests and listen to holiday wishes. Santa Goofy will step in Dec. 25-Dec. 31 after Old Saint Nick returns to the North Pole.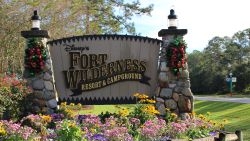 Post-Hurricane Updates for WDW Area and Beyond
September 20, 2017
After Hurricane Irma passed through the Walt Disney World area on September 10, all Disney theme parks and Disney Springs reopened on Tuesday, September 12. Most attractions and facilities are back up and running normally, with a few exceptions. Walt Disney World/My Disney Experience app/Park and Resort Notices are reporting the status of other areas as follows:

-- Fort Wilderness is expected to reopen tomorrow, Sept. 20.

-- Aerophile, the World Leader in Balloon Flight at Disney Springs is closed.

-- The Jungle Cruise in the Magic Kingdom is closed until further notice.

-- Splash Mountain is closed for its scheduled refurbishment.

-- Disney's Hilton Head Resort reopened yesterday, Sept. 18.

-- The Disney Fantasy's September 23 and October 7 sailings in the Eastern Caribbean are being modified to include ports of call in the Western Caribbean. These two revised sailings will now visit Cozumel, Mexico; George Town, Grand Cayman; and Falmouth, Jamaica.

-- Disney Cruise Line's Western Caribbean sailings will continue as scheduled.

The Walt Disney Company announced a commitment of $2.5 million to aid those impacted by Hurricane Irma. The funds will help the response and recovery efforts of the American Red Cross, UNICEF, Save the Children, and other nonprofits. In addition, eligible Disney employee donations to qualified organizations involved in the Hurricane Irma relief effort are being matched dollar for dollar by Disney Employee Matching Gifts: A Program of The Walt Disney Company Foundation. During Hurricane Irma, Walt Disney World and the Disney Cruise Line donated meals, provided storage for supplies and power-utility vehicles, donated bedding to shelters, and made rooms available for first responders.

As the recovery from Hurricane Irma's effects continues, we are now keeping an eye on Hurricane Maria, which as of this writing is a Category 5 storm in the Caribbean. For the latest on severe weather, be sure to consult with the National Hurricane Center, The Weather Channel, and Orlando news outlets.

Our thoughts remain with those affected by the recent hurricanes, not only Irma, but also Harvey, Jose, Katia and Maria.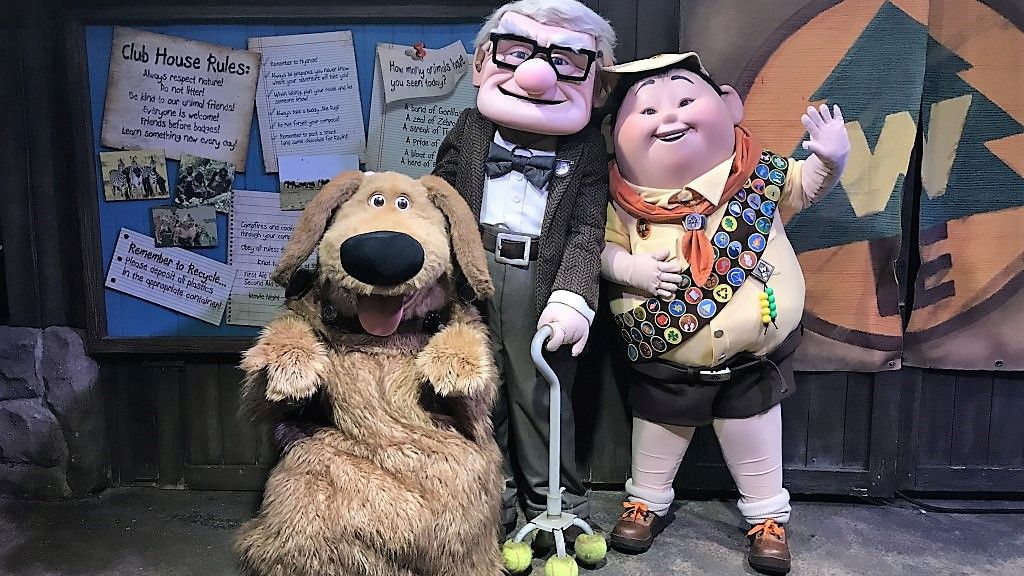 DVC Moonlight Madness at Animal Kingdom
September 20, 2017
Disney Vacation Club is celebrating 25 years of magic this year and to thank the almost 200,000 families that like to call Disney "home", they have had a series of special events planned including Moonlight Magic; a members only in-park celebration with characters, rides, treats and more! Here's a report on the Animal Kingdom event.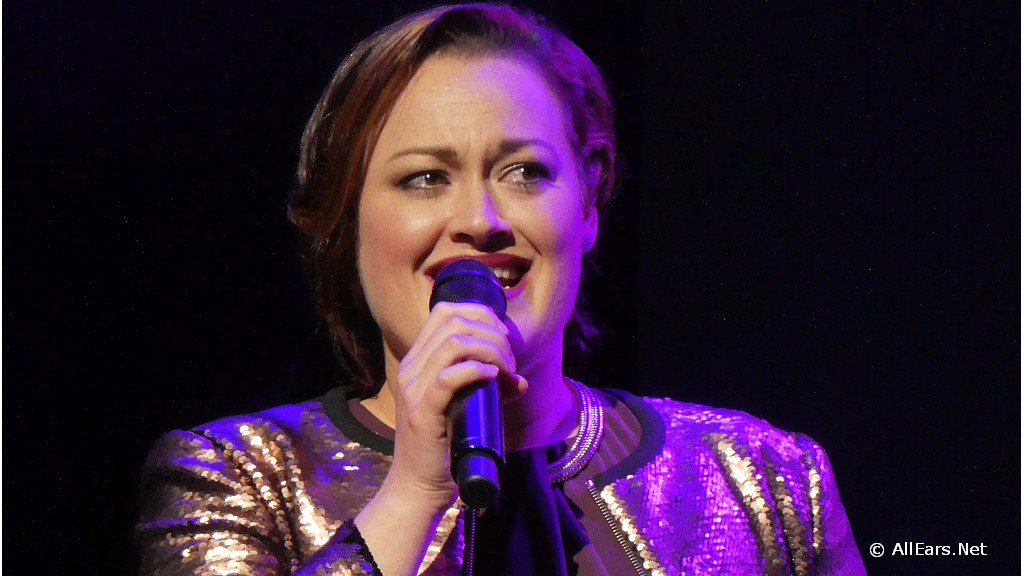 Epcot International Festival of the Arts Returns in 2018
September 20, 2017
The 2018 festival will be open 7 days a week! Dates and details slowly emerge.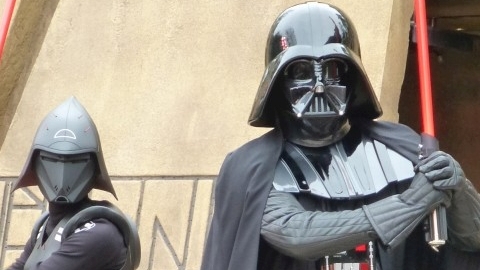 Star Wars: Galactic Nights Returns Dec. 16!
September 19, 2017
Star Wars: Galactic Nights is returning Dec. 16 to Disney's Hollywood Studios. Among many thrills in store, guests will be treated Hollywood-style to a red carpet arrival, iconic attractions with little to no wait time, amazing fireworks and projections, and experts sharing details about the Star Wars expansion coming to Disney's Hollywood Studios. Callers to 407-WDW-PLAY (407-939-7529) will be able to sign on for premium offerings such as a Galactic Tasting Sampler (food and beverage items including lightsaber churros and a charcuterie with C3PO crackers). Park access and activities will be exclusive to Star Wars: Galactic Nights ticket holders. Event hours on Dec. 16 are 7 p.m.-midnight. Tickets are priced at $129 adults, $124 ages 3-9 (discounts available for Annual Passholders and DVC Members). Purchase tickets at DisneyWorld.com or call 407-W-DISNEY (407-934-7639).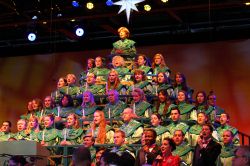 Epcot's Holiday Celebrations Take Shape
September 18, 2017
Epcot's Holidays Around the World have now become Epcot International Festival of the Holidays! While the Candlelight Processional and Peace on Earth Holiday Illuminations will begin November 24th, the fifteen Holiday Kitchens will open November 19, 2017. Also new this year is "Chip and Dale's Christmas Tree Spree" scavenger hunt $6.99 for the map. Be on the look out for Chip and Dale as they collect ornaments for their Christmas Tree. This is very similar to Remy's Ratatouille Hide and Squeak scavenger hunt which operates during Epcot's Food and Wine Festival.
Walt Disney Presents Opens
September 17, 2017
Walt Disney Presents combines elements of the previous Walt Disney's One Man's Dream, the Baby Groot and Star Lord Meet and Greet, and What's Coming to Disney's Hollywood Studios. Photo Galleries of the models and photographs.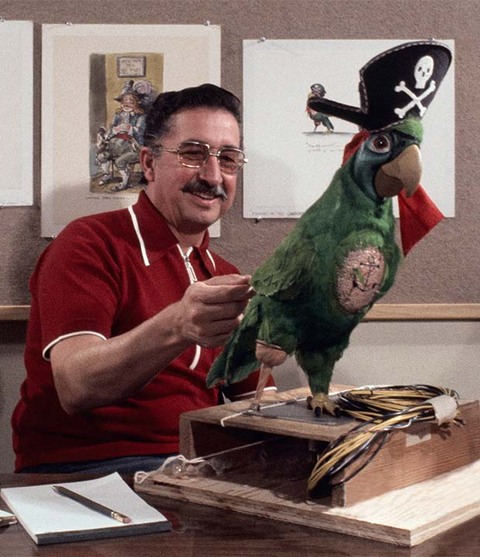 Imagineer Francis Xavier "X" Atencio Passes Away at Age 98
September 14, 2017
Legendary Disney Animator and Imagineer Francis Xavier 'X' Atencio passed away on September 10 at age 98. He began his Disney career in 1938 as an animator, working on films such as Pinocchio, Fantasia, and Mary Poppins. In 1965 he moved to WED Enterprises, where he helped bring to life attractions such as Pirates of the Caribbean and Haunted Mansion, including co-writing the iconic "Yo Ho (A Pirate's Life for Me)" and "Grim Grinning Ghosts." He continued to consult with Walt Disney Imagineering after his retirement in 1984, and was named a Disney Legend in 1996. AllEars.Net joins X's family and the entire Disney community in mourning his passing.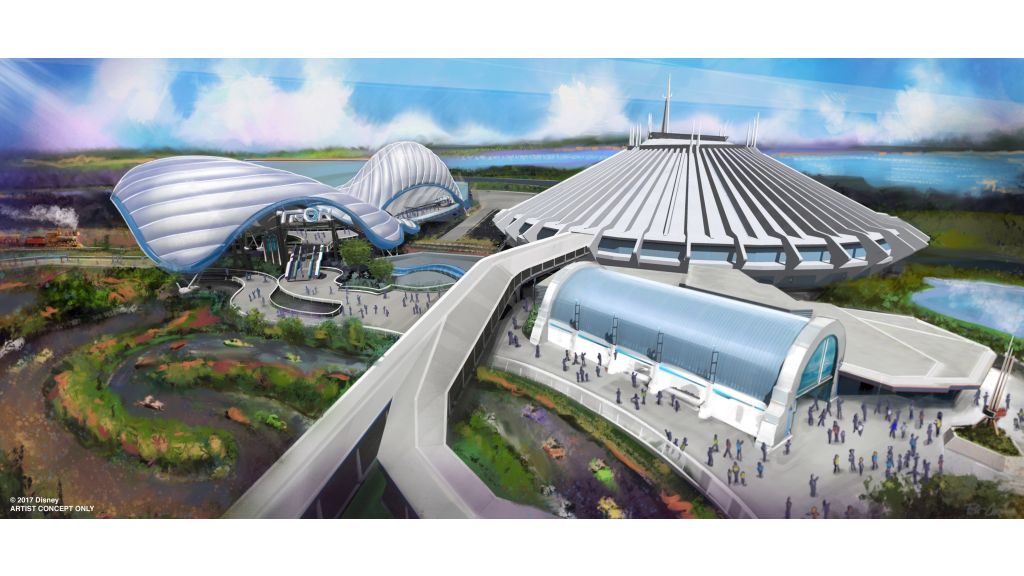 TRON Lightcycle Power Run Shanghai
September 14, 2017
SPOILERS: This is an article about the Shanghai Disneyland TRON Lightcycle Power Run that will be coming to the Magic Kingdom in 2021.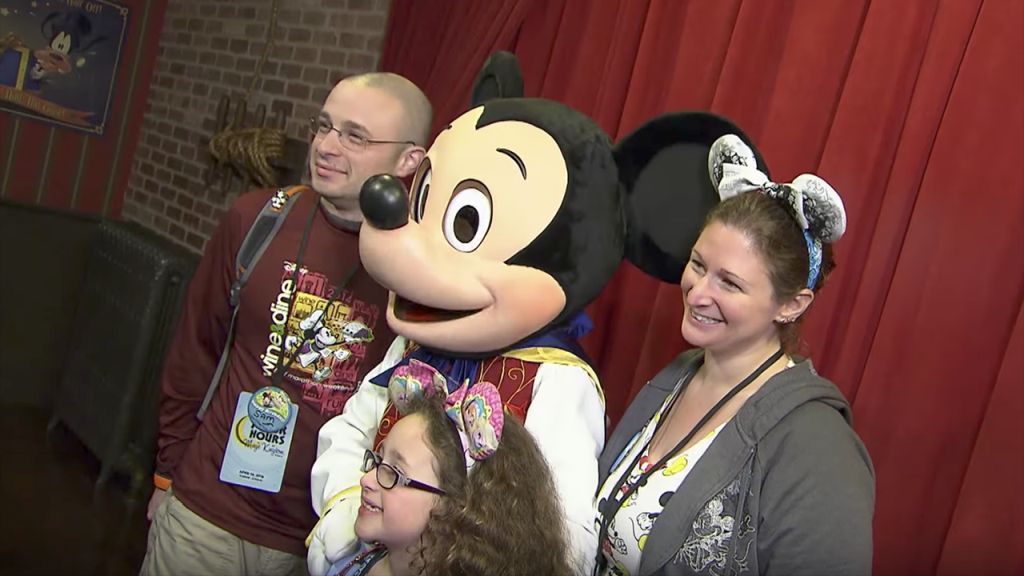 2018 Disney After Hours Events Announced
September 14, 2017
Disney After Hours are back in 2018 at the Magic Kingdom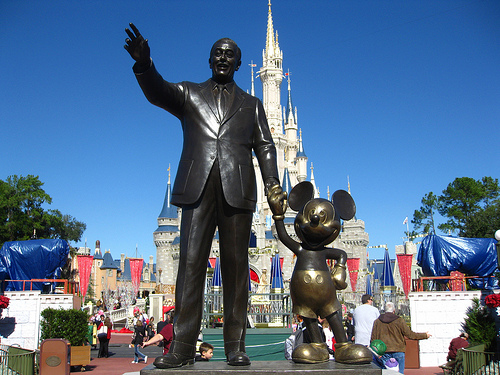 Hurricane Irma Affects Parks and Resorts
September 13, 2017
Hurricane Irma went through the Walt Disney World area on September 10 as a strong Category 2 hurricane. All theme parks, water parks, Disney Springs, and some resorts were closed on September 10 and 11. All theme parks and Disney Springs re-opened on Tuesday, September 12, though not all attractions and entertainment may be available. Big shout out to the First Responders and Utility works. Huge shout out to the cast members who worked during the Hurricane Irma ride-out and for making the resort guests as comfortable and entertained as possible. These are the official Disney links for Hurricane Irma updates: Disney's IRMA Updates | Disney Vacation Club IRMA Updates | Disney Cruise Line Updates

Anecdotal reports on Twitter indicate overall the resorts fared well but did sustain fallen trees and some flooding. Reports this morning indicate some rides are closed while any potential damage is assessed.

Walt Disney World/MyDisneyExperience/Park and Resort Notices are reporting the status of other areas as follows:

-- The Jungle Cruise, in the Magic Kingdom, is closed until further notice.

-- Kilimanjaro Safaris and Kali River Rapids, in Animal Kingdom, are temporarily closed.

-- Blizzard Beach and Typhoon Lagoon will reopen later this week.

-- Fort Wilderness Campground remains closed until further notice. With this extended closure, Hoop-de-Doo Revue and Mickey's Backyard BBQ remain closed.

-- Epcot Resort Friendship boats are currently not operating. There is bus or foot transportation.

-- All September 12 shows at The Hoop Dee Doo Musical Revue and Mickey's Backyard BBQ will be canceled. Existing reservations will be automatically canceled and refunded.

-- The Treehouse Villas are scheduled to re-open on Thursday, September 14.

-- Disney's Vero Beach Resort is expected to open on Thursday, September 14.

-- Disney's Hilton Head Resort remains closed.


Sunset Seasons Greetings - Disney's Hollywood Studios
September 07, 2017
Get wrapped up in the season as snow falls, Sunset Boulevard twinkles and favorite faces come to life. Taking place from November 9 through December 31, 2017, it's Sunset Seasons Greetings - an all-new celebration you won't want to miss!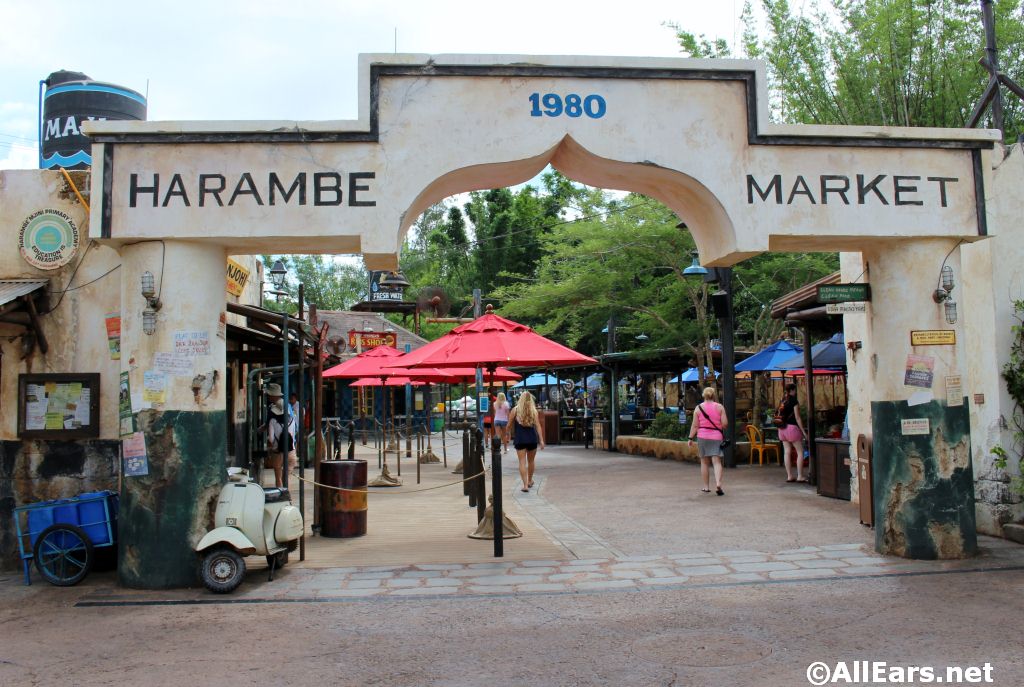 Mobile Ordering Now Available at Harambe Market
September 06, 2017
Harambe Market in Disney's Animal Kingdom is the latest counter service restaurant to join the list of Mobile Food and Beverage Ordering locations.
Disney's Animal Kingdom Welcomes Tiger Cubs
September 05, 2017
A Sumatran tiger at Disney's Animal Kingdom recently gave birth to a pair of tiger cubs, the first in the park's history. Guests can expect to see tiger mom Sohni and her cubs on the Maharajah Jungle Trek within the next several months.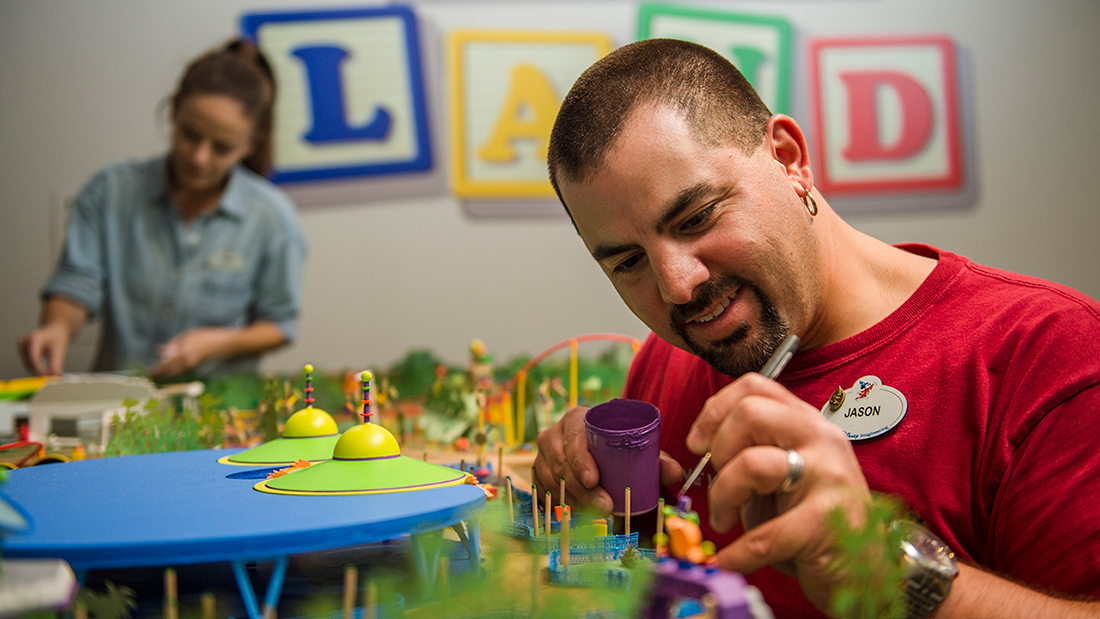 Walt Disney Presents Opens September 8th
September 02, 2017
Walt Disney Presents will officially open on September 8th! Imagineers are putting finishing touches on the Toy Story Land model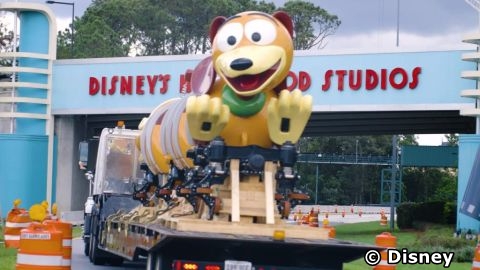 First Slinky Dog Dash Vehicle Arrives
August 30, 2017
Fittingly on National Slinky Day, Walt Disney World Resort revealed the first attraction vehicle for Slinky Dog Dash, a brand-new family coaster coming to Disney's Hollywood Studios in Summer 2018. Slinky Dog Dash will be among the experiences found in the all-new 11-acre Toy Story Land.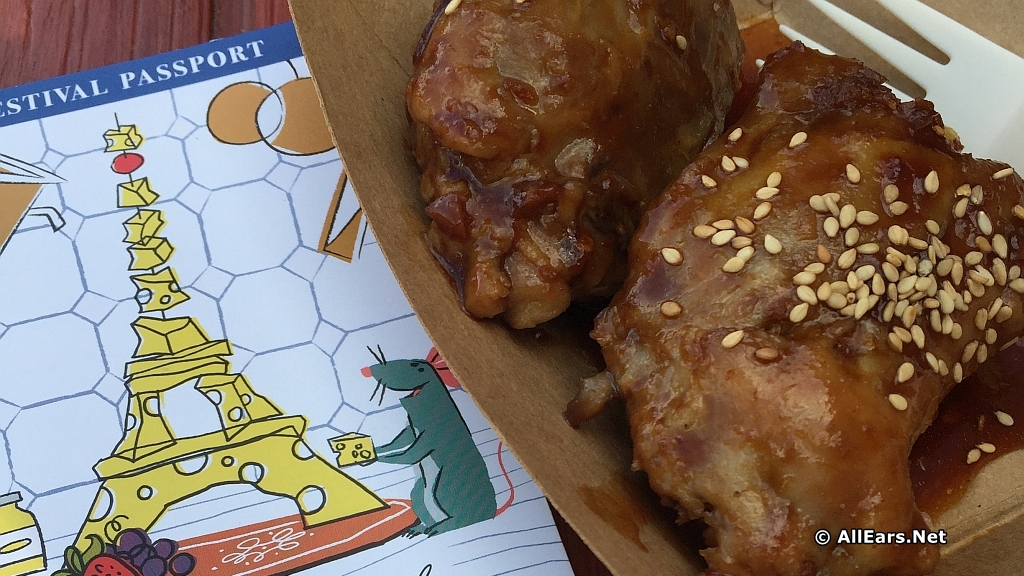 Epcot International Food and Wine Festival
August 29, 2017
It is time for Epcot's International Food and Wine Festival. New foods, booths, music, experiences and much more!
Related Links:
-- Take the Food and Wine Festival Survey!
-- Epcot Food and Wine Festival Merchandise - Disney Store
-- A Taste of Italy during the Festival
-- Festival Marketplace Menus with Prices
-- Food and Wine Festival Photo Gallery 1
-- Festival Tips for Families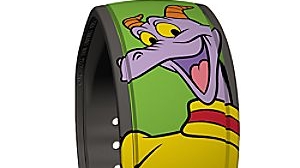 Select Character Magic Bands 30% Off Disney Store
August 28, 2017
Colorful character Magic Bands on sale at the Disney Store.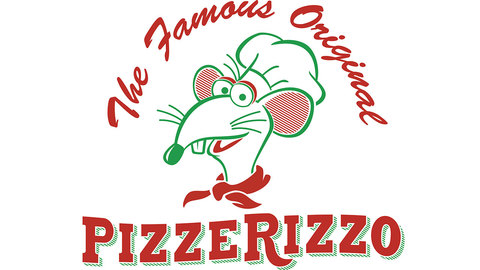 Two Studios Restaurants Add Mobile Ordering
August 25, 2017
Mobile Ordering through the My Disney Experience app continues to expand every week. It is now available for ABC Commissary and Pizzerizzo in Disney's Hollywood Studios.