General Info
Attraction Info
Parades and Shows
News
January
February/
March
Spring
April
May
JuneJuly
August
September
October
NovemberDecember
OTHER THEME
PARKS
Walt Disney World
Theme Park News
News Filters:
---
2015 Wine and Dine Half Marathon Weekend
November 20, 2015
The Wine and Dine Half Marathon is my favorite half marathon at Walt Disney World. It's the only nighttime half marathon. It starts at ESPN Wide World of Sports and ends at Epcot, where there's an after-party that goes until 4:00 a.m. The Food and Wine Festival booths are open as are some attractions, and there's also entertainment and character meet and greets. Party admission is included with race registration, though you still have to pay at the food booths. As we did last year, our plan was to run the race Saturday night, then take a four-night Disney cruise starting on Monday. Oh, and then return to California on Friday to run the Inaugural Infinity Gauntlet Challenge at Disneyland on Saturday and Sunday!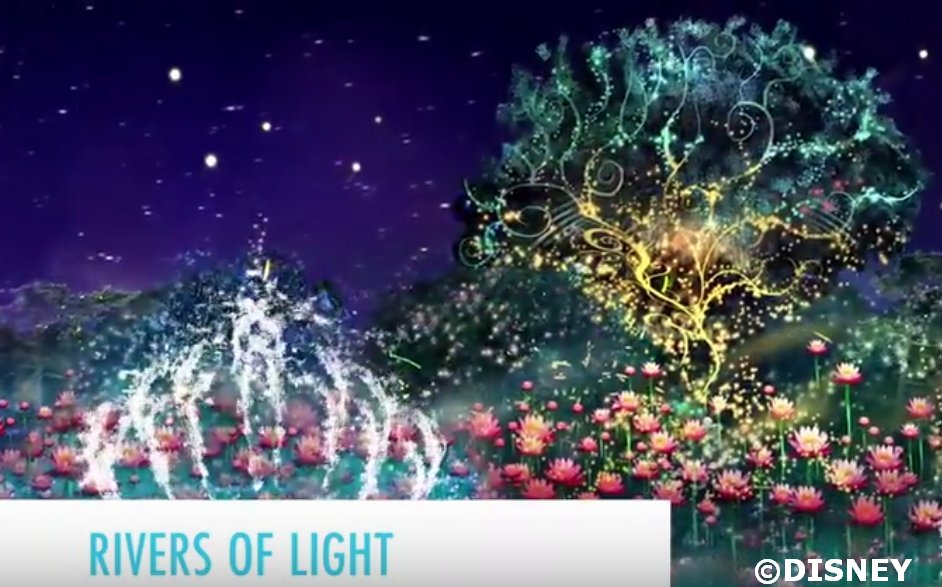 Rivers of Light More Details Revealed
November 20, 2015
Joe Rohde shares more details on the transformation of Animal Kingdom to a night park also about the Rivers of Light!
Related Links:
-- Tiffins Signature Dining Opens in Animal Kingdom 2016

Epcot's 2016 Flower and Garden Festival Expands to 90 Days: March 2 - May 30!
November 19, 2015
The Disney Parks Blog has announced an expanded Flower and Garden Festival for 2016, along with a few tidbits on what's new!
Captain EO is OUT and Disney*Pixar Film Festival is IN
November 14, 2015
Captain EO, Fuzzball and Major Domo's last days are here! After returning on July 2, 2010 (after a 16 year hiatus), the movie is moving on to Yesterdayland! The show officially closes on December 6, 2015!
The Music of "Impressions de France"
November 14, 2015
From the first peaceful notes of a lone flute to the concluding triumph of a full symphony orchestra reinforced by pipe organ, "Impressions de France" at Epcot's France pavilion has thrilled generations of visitors as much for its music as for its visual panorama of western Europe's largest and most varied landscape.

The 18-minute presentation is the oldest film still running in its original version at Walt Disney World. Displayed across five screens in a 200-degree arc - the normal field of vision of a (very comfortably) seated human - the presentation has played roughly 200,000 times by my calculations since Epcot's opening day on Oct. 1, 1982.
How to Get Tickets for our SOLD OUT Special Evening in Epcot on 12/5/15
November 13, 2015
In just a few weeks, AllEars and MouseFanTravel will be celebrating a combined 30 Years of Making Magic! Our signature VIP event is a special evening at Epcot, to be held December 5, 2015, which has been sold out for some time now.

Two tickets are now available as part of my Collectibles for a Cause Auction. Your ENTIRE winning bid goes directly to my official Avon Walk for Breast Cancer page!
Holidays Around the World
November 08, 2015
The holiday decor and festivities have begun at Walt Disney World!
Holidays Around the World
November 08, 2015
Holiday decorations and festivities have begun at Walt Disney World
Related Links:
-- Disney Springs Celebrates the Holidays
-- REVIEW: Merry and Bright Osborne Lights Dessert Party
-- VoicePlay a Must See at MVMCP
-- What's New for 2015 MVMCP
-- Tips to Maximize Your MVMCP Experience
-- Mickey's Very Merry Christmas Party Map
-- A Frozen Holiday Wish - Photos and Video
-- Osborne Family Spectacle of Dancing Lights Photos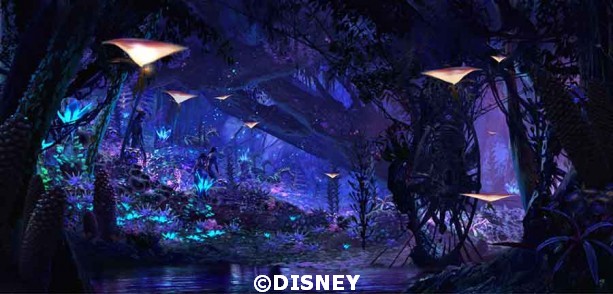 Na'vi River Journey Details - Pandora the World of AVATAR
November 06, 2015
Details on the family friendly attraction, Na'vi River Journey were announced at the Japan D23 Expo on November 6, 2015.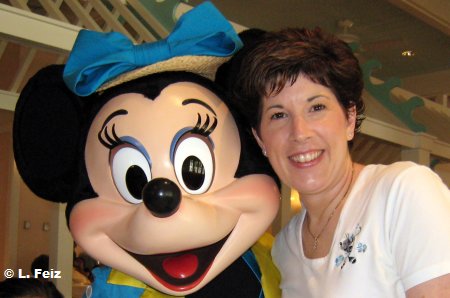 Vacationing with Tweens at Walt Disney World
November 02, 2015
Tweens. I've heard them described as colorfully as, "Too old for toys, too young for boys." (Or girls, but I guess that doesn't rhyme, does it?) It's that delightful but somewhat difficult age of 10 to 12, though some would argue that the tween years begin as early 8 years old. Not a small child anymore, but certainly not with the maturity or responsibility of a teenager.

So what about touring Disney World with tweens? After all, if they're too old for character greetings, Dumbo, and princess dresses or pirate costumes, is it even worth it?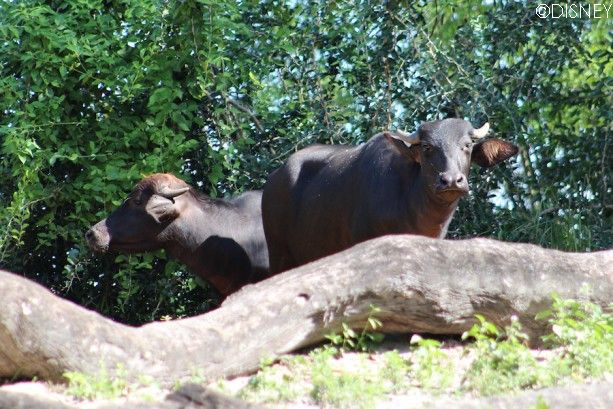 "Golden Girls" Arrive on Maharajah Jungle Trek
October 29, 2015
Three water buffalo named Rose, Dorothy and Blanche (after characters from the old TV program "Golden Girls"!) have been introduced to the Maharajah Jungle Trek at Disney's Animal Kingdom. The area where the water buffalo spend their time now includes a pool so the water buffalo can either sit or wallow in the water occasionally. Visit DisneyAnimals.com to learn more about some of the other animals you can find at Walt Disney World Resort.
Reservations Now Open for Club Villain, Coming January 16, 2016!
October 29, 2015
Reservations are now open for the all-new Club Villain, a special ticketed event to be held on select nights in the new Sunset Showcase starting January 16, 2016. The event will feature performances, food, cocktails and encounters with some of the greatest Disney villains. On January 16, the mysterious Dr. Facilier is host for the evening, welcoming guests and his friends from the "other side" to his parlor of mystical mishaps, with musical numbers and a wicked mix from his house DJ. Also stopping by to socialize are those divas of evil, Maleficent, Queen of Hearts, Cruella De Vil and the Evil Queen. Tickets for Club Villain are $99 per person, tax and gratuity included. Reservations are recommended and can be made up to 90 days in advance online or by calling 407-939-3463. A separate ticket for admission to Disney's Hollywood Studios is required.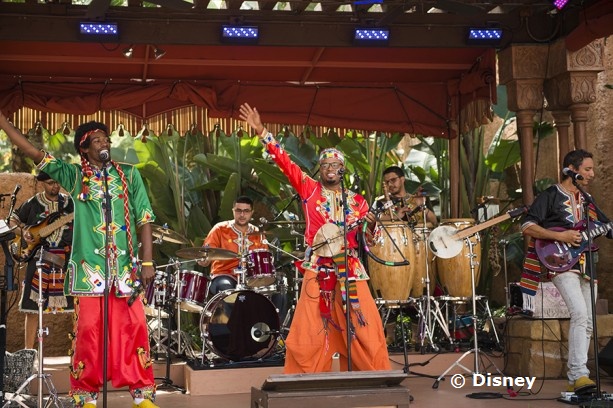 Ribab Fusion at Morocco Pavilion in Epcot
October 22, 2015
Ribab Fusion, a popular band from northern Africa, will perform for a limited engagement at the Morocco pavilion, Wednesdays to Sundays through January 2, 2016. The group celebrates Morocco's Amazigh culture, fusing the traditional sound of the single-stringed ribab with a contemporary, Afropop style. The previous live act in the pavilion, Moroccan folk music group B'net Al Houwariyate, has ended its run.
Minnie to Host Seasonal Dining Year 'Round
October 20, 2015
Minnie Mouse will now be hosting a seasonal dinner at Hollywood and Vine all year long!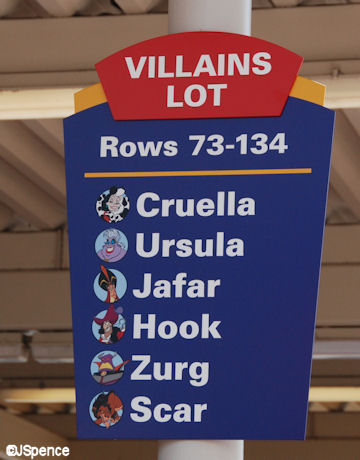 Parking Prices Increased
October 18, 2015
In addition to the increases in annual pass prices, parking prices were raised as well.

Effective immediately, pricing is as follows:
Cars and Motorcycles $20
Campers and Trailers $22
Bus and Tractor Trailer $25
Resort Valet parking $25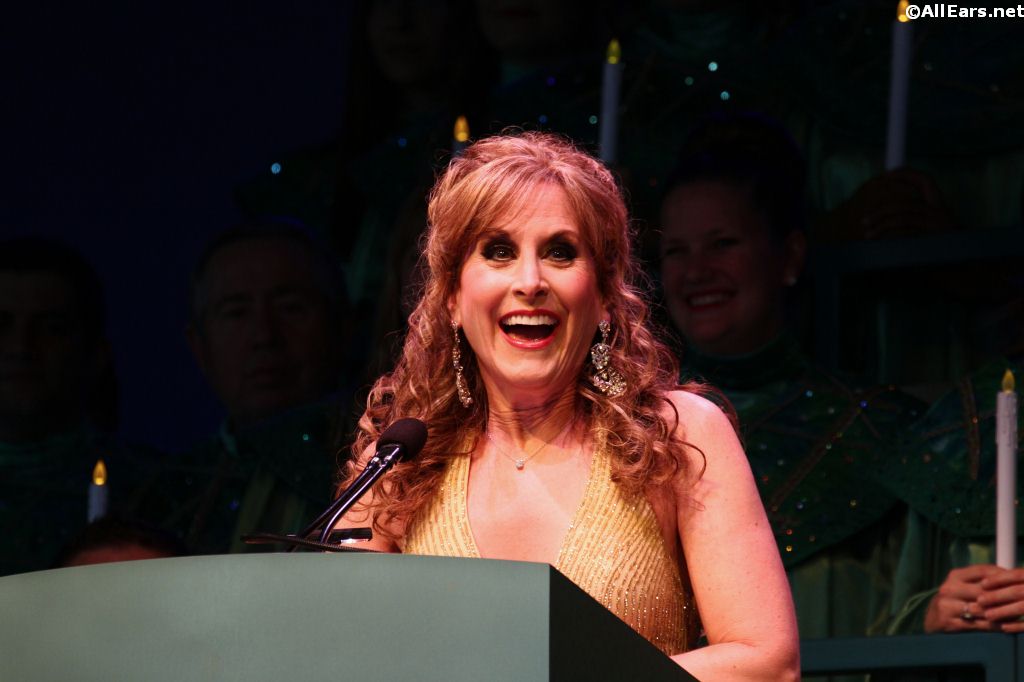 Candlelight Processional Narrators Updated
October 16, 2015
The final list of Epcot's Candlelight Processional narrators has been announced.
New Tortuga Tavern BBQ Menu
October 15, 2015
The Magic Kingdom's Tortuga Tavern has debuted a brand new BBQ Menu!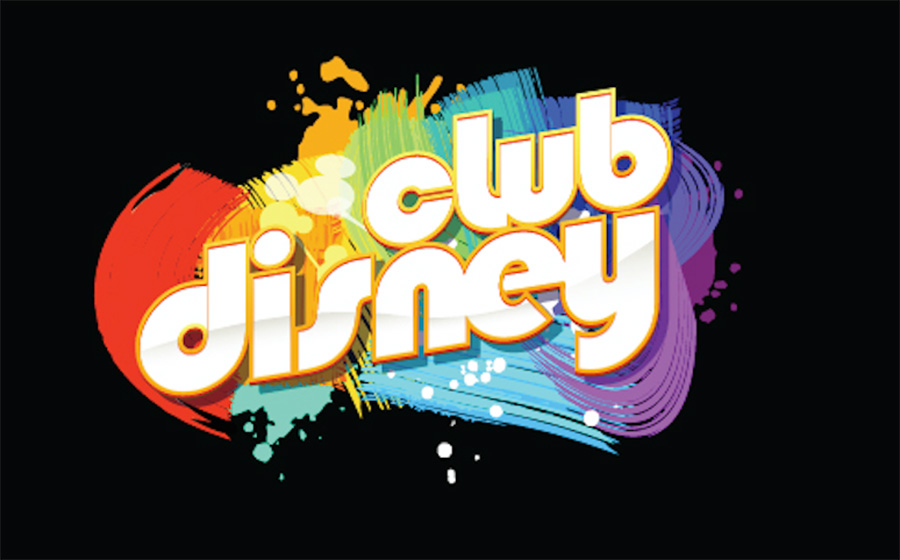 Sunset Showcase Opens in December with Club Disney
October 12, 2015
An all-new special event venue, Sunset Showcase, opens later in 2015 on Sunset Boulevard at Disney's Hollywood Studios. This entertainment showplace has been custom designed to host a variety of different experiences over time. The premier engagement at the new Sunset Showcase will be Club Disney, which will feature a DJ, dance party, seating area and snack station. It is set to open on December 5.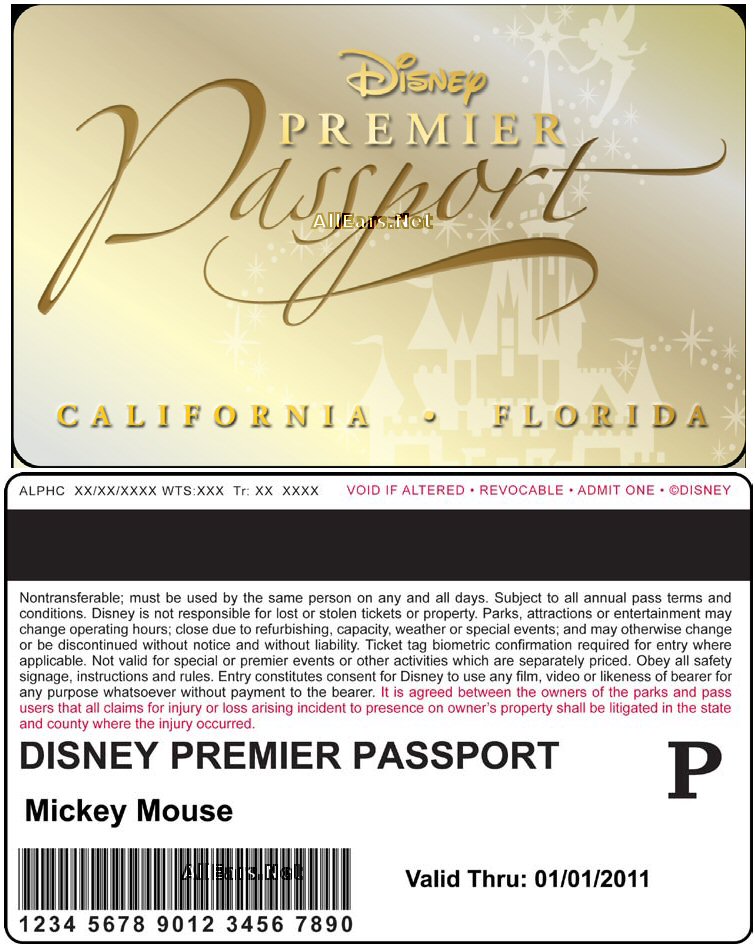 Families Dealing with new Annual Pass Prices
October 05, 2015
On Sunday, Disney fans woke up to the news that Walt Disney World and Disneyland had announced a restructuring of its annual pass programs. Of course, prices have increased, but some of the benefits and the names of the passes have changed as well, which can be a bit confusing. Today, I'm sifting through the details because my family and I renew our Walt Disney World passes next month, so we have to decide which passes make sense for our use in the coming year. Perhaps my comparisons and reasoning will resonate with you, too.
Annual and Seasonal Pass/Tables in Wonderland Price Increases
October 04, 2015
Walt Disney World has announced a number of price increases that go into effect today, October 4, 2015.