WDW Chronicles: WDW's First Mickey Mouse Friend
by Jim Korkis
Disney Historian
Feature Article
This article appeared in the September 17, 2013 Issue #730 of ALL EARS® (ISSN: 1533-0753)
Editor's Note: This story/information was accurate when it was published. Please be sure to confirm all current rates, information and other details before planning your trip.
There is only one Mickey Mouse.
In the 1930s, when a young girl wrote to Walt Disney asking him how many Mickey Mouses there were since she saw Mickey in so many different places, Walt wrote back (and the letter is in the Disney Archives) that there was only one Mickey Mouse, just like there is only one Santa Claus.
When it comes to the Disney characters in the park, there is only one Mickey Mouse, although he seems to get around to a lot of different places on property very quickly.
At one time, if Mickey were appearing in a parade, he would not be seen anywhere else property wide so that no child could ask, "But Mickey aren't you supposed to be in the parade at the Magic Kingdom right now like when I saw you yesterday?"
In the 1976 Walt Disney Entertainment Training Guide for characters at both Disneyland and Walt Disney World, it states:
"You symbolize everything Walt Disney created in the past and everything he hoped for in the future. You are responsible for the unique happiness which families discover when they visit your Disney home.
"You have an amazing power for with a mere handshake and gentle hug, you can bring a smile to a care-worn face, a sparkle to a child's eye or some long-needed joy into a tired life.
"Remember while you are in costume, the reputation of Mickey Mouse and of Walt Disney Productions depends on you. This little character represents a spirit of happiness, laughter, harmony and friendship to millions of people all over the world. Undoubtedly, Mickey Mouse is the most famous of all Disney characters.
"Most important to remember is that to the children, these characters are real. The fact that there is a person in the costume should never be revealed."
I was a "face" character at Walt Disney World (and also performed as both a "face" character and "in fur" at Six Flags Magic Mountain in California), but I am going to break that most sacred rule in today's column to honor a performer who literally took to his grave the secret that he was the first "friend" of Walt Disney World's Mickey Mouse. I feel he deserves to be lauded for all the happiness he brought to Walt Disney World park guests and for establishing the costumed Mickey tradition on the East Coast.
Of course, no one person IS Mickey Mouse. In the Character department, the expressions are that a person "assists in the portrayal" of a character or is a "friend" of a character. Every year and over the decades, many talented performers have "assisted in the portrayal" of a particular character.
Doug Parks was the very first "friend" of Mickey Mouse at Walt Disney World. Yet even then, he was part of a tradition that spanned many years.
The first Mickey Mouse costume on opening day of Disneyland was borrowed from the Ice Capades, which had been performing touring shows with Disney characters in costumes since 1949. However, the costume was designed to provide flexibility for the skater, so it followed the contours of the person's body and the horrendously horrid teeth on the face were actually mesh to allow visibility. It was not designed for close-up scrutiny for a half-hour.
Today, that early costume looks equally horrifying and amusing, yet Disneyland guests, including Walt himself, shook the hand of the character and talked to him as if he was Mickey because he truly was the physical representation of the beloved animated cartoon star.
After that opening day, Disneyland costuming attempted to make their own costumes, but these early attempts were often extraordinarily heavy, awkward and sometimes unprofessional with flashes of real skin like part of a wrist or the back of a neck being common.
"Those early costumes, which were versions of the Opening Day costumes, were built by Disney Studio Costume Shop. Because height ranges for the characters had not been established, Mickey was sometimes over six feet tall!" remarked Ron Logan, former Executive Vice President of Walt Disney Entertainment. "In the Fall of 1961 that all changed through the contributions of Bill Justice and John Hench, who brought a higher quality design and consistency to the characters.
"At Walt's personal request, a new Mickey Mouse costume was designed by John Hench. Walt wanted to cast a smaller performer as Mickey and standardize the performer's height in costume. Paul Castle (who had performed in the Ice Capades as Mickey and other Disney characters, like Dopey, for years) was personally selected by Walt to perform the role."
From 1961 to 1986, when he officially retired, Castle would refer to himself as the "Main Mickey." Castle cavorted at the 1964 New York World's Fair, pounded on the huge drum in the "Fantasy on Parade" that began in 1965, and rode beside Walt Disney in the 1966 Rose Parade. It was Castle who appears in the last official photo ever taken of Walt at Disneyland in September 1966, where he stands in a fire engine in front of Sleeping Beauty Castle beside a smiling Walt.
It is rumored that the number one rule that Mickey Mouse never talks in costume was instigated because Castle's gruff, raspy voice (and he loved smoking cigars backstage) sounded like the Roger Rabbit cartoon character, Baby Herman, when he sometimes conversed with park guests. However, unlike some other Disneyland cast members, Castle did not make the trip to the East Coast for the opening of the Magic Kingdom at Walt Disney World in 1971. Another "friend" of Mickey was needed for the dedication ceremonies at the Magic Kingdom and all the related media events, in addition to being the physical on-site ambassador to the park for guests.
Doug Parks was born in Auburn, New York on August 15, 1950 to Dawse and Margaret Parks. He attended Weedsport Central High School and was in the graduating Class of 1969. He had two older brothers, Ralph and Lowrey. His mother worked as a cashier at a New York movie theater so Doug and his brothers spent a lot of time watching movies when they were younger. Since his brothers played the organ and trumpet, Doug tried playing a small guitar, but his fingers were too tiny so he switched to making 1/32 scale model cars, a hobby he maintained throughout his life.
The red-headed Parks was a high school track star in upstate New York and known for his agility and cheerfulness.
In April 1971, Doug moved to his brother's house in Central Florida so he could apply for work at Walt Disney World due to open in six months. He was roughly four foot eight (today, the height range for Mickey is usually between four foot ten and five foot two) and never weighed more than 95 pounds in his life.
"He was a little fellow," his brother Ralph Parks recalled in a 2010 interview, but, "he had a giant personality."
A story and picture of Parks that ran in a 1971 issue of the "Orlando Sentinel" identified him as the first Mickey Mouse. He personally trained two "substitute" East Coast mice for the earliest days of Walt Disney World.
As a "friend" of Mickey, he traveled around the country as well as Canada and South America promoting the newest Disney theme park. However, his most memorable and important moment was the dedication of Walt Disney World where Roy O. Disney motioned for him to join him as Roy read his speech.
As John Hench recounted, "Roy Disney stood facing the microphone before a crowd of guests ready to deliver the dedication speech at the opening ceremony. He suddenly turned and looked around and I heard him say quietly, 'Somebody go find Mickey for me. We don't have Walt any more, and Mickey is nearest thing to Walt that we have left.' Mickey appeared and Roy promptly began his speech, with Mickey standing proudly at his side."
Actually, looking at photos of the occasion, Mickey is respectfully bowing his head with his hands folded in front of him, completely aware of the importance of the occasion and the significance of Mickey's presence at that moment in time.
Doug did collect Disney memorabilia and was a strong Disney fan and supporter for his entire life. Some cast members and friends knew him for his sense of humor and his joking phrases "that's all rat" or "you will always be all rat" or just plain "all rat."
During his 39 years with Disney, he moved on to other roles, including the mailroom. At one time, he was a sort of "secret shopper" sent to visit the WDW resort hotels and write reports. Toward the end of his career he worked at the Disney Reservation Center, making reservations and helping schedule trips for guests.
A priority in his life were his two cats, Lil' Darlin' and Honey Cone. He also enjoyed doing yardwork. The last book he read was an autographed copy of "Lessons from the Mouse" by Dennis Snow, and he enjoyed it for the many memories of similar experiences working for the Mouse that it evoked.
When he passed away from cancer on August 29, 2010, at 8 a.m., two weeks after his 60th birthday, the Disney Company would not admit that Parks was the first Mickey Mouse, to avoid spoiling the magic as well as the headline that Mickey Mouse was dead, but did confirm he was an entertainment cast member in the early 1970s.
"For four decades, Walt Disney World was a better place thanks to Doug and his contributions," Walt Disney World Resort President Meg Crofton said in a letter to his family. "He was an important part of our business of making dreams come true."
"Often they would refer to Douglas as the mayor of Disney," remembered Ralph Parks.
Doug Parks, according to his wishes, was cremated, but the magical memories he created, especially as Mickey's first East Coast "friend," will never die and are still an inspiration to other "friends" of Mickey today.
-=-=-=-=-=-=-=-=-=-=-=-=-=-
RELATED LINKS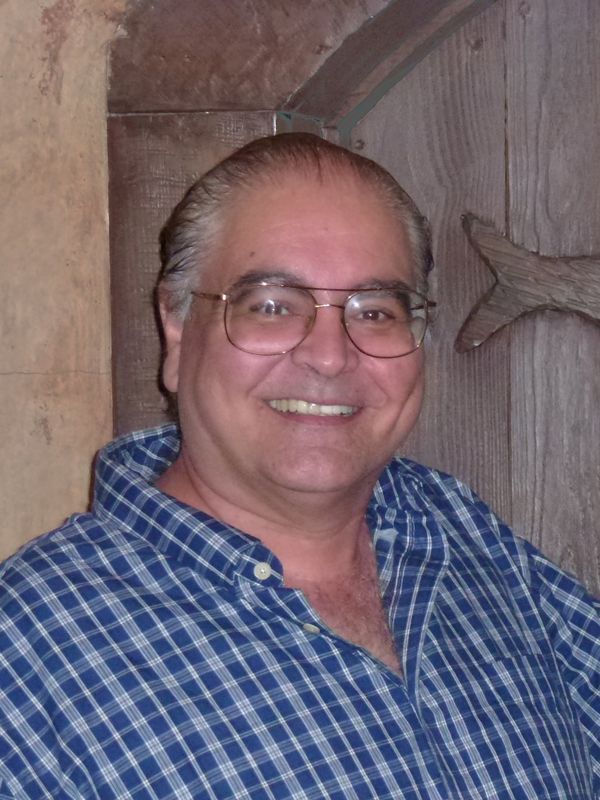 Other features from the Walt Disney World Chronicles series by Jim Korkis can be found in the AllEars® Archives:
http://allears.net/ae/archives.htm
=-=-=-=-=-=-=-=-=-=-=-=-=
ABOUT THE AUTHOR:
Disney Historian and regular AllEars® Columnist Jim Korkis has written hundreds of articles about all things Disney for more than three decades. As a former Walt Disney World cast member, his skills and historical knowledge were utilized by Disney Entertainment, Imagineering, Disney Design Group, Yellow Shoes Marketing, Disney Cruise Line, Disney Feature Animation Florida, Disney Institute, WDW Travel Company, Disney Vacation Club and many other departments.
He is the author of two books, available in both paperback and Kindle versions on Amazon.com:
-- "Who's Afraid of the Song of the South?"
-- "The REVISED Vault of Walt": Paperback Version / Kindle version
-o-o-o-o-o-o-o-o-o-o-o-
Editor's Note: This story/information was accurate when it was published. Please be sure to confirm all current rates, information and other details before planning your trip.